Have you ever asked yourself or your friend who makes or manufactures Great Value pasta sauce? Well, you are at the perfect place to find the answer to such a question.
Great Value pasta sauce is made by Mizkan America, the American subsidiary of Japanese food manufacturer Mizkan Holdings. Based in Illinois, Mizkan America is a leading manufacturer of condiments and is responsible for the production of many popular name brand sauces, soups, and bases.
In the following article, we look in more depth at who makes Great Value's pasta sauce, where they are based, and some of the details of Great Value's pasta sauce.
Who makes Great Value pasta sauce?
Great Value pasta sauce is made by Mizkan America, the US branch of Japanese condiment manufacturers Mizkan Holdings, part of the Mizkan Group.
Mizkan America is based in Mount Prospect, Illinois, with produce shipped across the country, and is responsible for well-known brands such as Ragu, Bertolli, Barengo, and Nakano.
So, who is Mizkan America? The Mizkan Group claims to be one of the leading manufacturers in the production of condiments, such as seasonings, dressings, and sauces, in America.
They act as the US subsidiary of Mizkan Holdings, a food production company founded in Japan two hundred years ago.
From their base in Illinois, Mizkan America manufactures and distribute many of the products which would otherwise be imported from the Japanese branch to stores throughout America.
They make products for store-owned value brands and privately-owned name brands alike.
Where is Great Value pasta sauce sold?
Along with the rest of the Great Value brand line, Great Value pasta sauce is sold exclusively in Walmart stores.
Like most Great Value products, they should be available to purchase in any Walmart store throughout the country and should be easy to get hold of, despite the popularity of the Great Value line.
Despite being produced in Illinois, Great Value pasta sauce is distributed throughout the USA and should be available everywhere.
As we will discuss in the next section, many products sold under the Great Value brand name are produced and sold similarly, with most distributed across the country.
Read also: Who Makes Great Value Ketchup For Walmart? (Heinz, Organic, Tomato)
What is the Great Value brand?
The Great Value brand is one of the most popular value brands sold at Walmart. It offers a budget-friendly alternative to many of the popular name brand products Walmart stocks, without compromising on quality.
Currently, Great Value is the most well-developed value brand sold in Walmart, with products ranging from food produce to household items.
The wide range of products sold under the Great Value name are sourced from many different farms and companies, with most products manufactured in the USA and Canada.
Many believe their products to be just as good as their name brand alternatives, with the added bonus that they typically sell at a lower price due to the difference in manufacturers.
How much is Great Value pasta sauce?
Currently, Great Value pasta sauce retails at $1.40 for a 24oz jar. At this price point, customers can expect to find flavors including traditional pasta sauce, marinara, mushroom, tomato, basil, and garlic.
This price makes Great Value's pasta sauce a budget-friendly option for anyone wanting to spend a little less.
If you are looking for an organic alternative, you might want to look at Great Value's organic pasta sauces. For a 24oz jar, you can currently expect to pay $1.98, meaning you will end up paying more for the same amount.
Great Value organic pasta sauces come in flavors including parmesan, marinara, tomato, and basil.
Read also: Who Makes the Best Ketchup? (Quality + Reviews)
Pros and Cons of Great Value pasta sauce
Pros
Price. Many Walmart customers appreciate the low prices of Great Value products, including their pasta sauce. Compared with other name brand products, Great Value pasta sauce comes in at a lower, budget-friendly price without having to compromise on quality.
Quality. One of the major plus points of Great Value pasta sauce is that it is manufactured by a leading manufacturer of many of the condiments you already purchase. This means you also get years of experience and quality that the price point is not necessarily indicative of.
Versatility. Many customers noted that Great Value's pasta sauce is so versatile you can use it for different things. It is a great addition to any pasta or noodle dish, a quick way to add flavour to a meal, and you can customize it to your tastes by adding spices or seasoning.
Cons
Ingredients. A recent formula change has seen a slight change to ingredients that some customers have not appreciated. Where soybean oil was originally used in Great Value pasta sauce, cottonseed oil is now used instead, which is a slightly less healthy, fattier alternative.
Value brand. Some customers do not purchase value brands purely because they feel the quality won't be as good as name brand products. As there is a difference in manufacturing and production between value brand products and name brand products, there is likely to be some difference between the two.
Organic pricing. While the regular line of Great Value pasta sauces comes in at very decent prices, shoppers looking for an organic option might be disappointed. For the same amount of sauce, shoppers can expect to pay more than 50 cents more for the organic alternative.
Final Thoughts
Great Value pasta sauce is made by Mizkan America, the Illinois-based subsidiary of Japanese condiment manufacturers Mizkan Holdings.
As one of the leading condiment producers in the US, Mizkan America is responsible for many well-known privately-owned brand names alongside value brands like Great Value.
---
Here are some of my favorite services, products, and Stores
There are affiliate links, so if you do decide to use any of them, I´ll earn a small commission. But in all honesty, these are the exact what I use and recommend to everyone, even my own family.
To see all my of most up-to-date recommendations, check out this resource that I made for you!
BEST Of The Best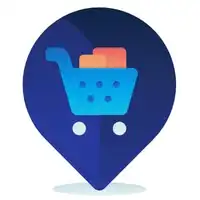 References
Recent Posts