Have you ever asked yourself or your friend who manufactures or makes Great Value Tomato Ketchup for Walmart? Well, you are at the perfect place to find the answer to such a question.
When it comes to Great Value products, it's always a fun guessing game as to who the real brand is behind them.
Of course, there are a select few Great Value products that are manufactured by Walmart, however, the vast majority are major brands that are household names.
So, who makes Great Value Ketchup? Great Value Ketchup is made by ConAgra. ConAgra makes a lot of the condiments in the Great Value lineup, it's a reasonable assumption. However, ConAgra owns the Hunt brand and of all the other products that fall under the ConAgra name, Hunt's is the only one associated with ketchup.
What Other Great Value Products Are Distributed By ConAgra?
An interesting thing about ConAgra is that when you do a search for ConAgra in Walmart's search engine, you get several brands of ConAgra distributed foods that are found on Walmart shelves.
David's Sunflower Seeds
Hunt's Meatloaf and Tomato Sauce
Armour Dried Beef
Rotel Diced Tomatoes
Swiss Miss Pumpkin Spice Hot Chocolate
Ranch Style Beans
Peter Pan Peanut Butter doesn't show up but we know that ConAgra should no longer be distributing Peter Pan Peanut Butter, which was the name behind Great Value Peanut Butter.
The list above includes products that aren't necessarily made by ConAgra but are distributed by them.
We also know that ConAgra and Sara Lee have the coziest relationships with Walmart, especially when it comes to products behind the Great Value private label.
Great Value Tomato Ketchup is also made by ConAgra.
Great Value Tomato Organic Ketchup is made by ConAgra.
What Is ConAgra?
ConAgra is a holding company for consumer packaged goods. They control, make, and sell products under a variety of brand names and they're primarily headquartered in Chicago, Illinois.
ConAgra was founded in 1919 and it's been more than a century since Frank Little and Alva Kinney consolidated their mills into Nebraska Consolidated Mills, the foundation from which ConAgra began to bloom.
Ultimately, they didn't change their name to ConAgra until the 1970s, so the company was known under a different name for the majority of its life span.
ConAgra has a great number of brands that fall under its umbrella:
Duncan Hines
Hunt's
Healthy Choice
Slim Jim
Vlasic
Orville Redenbacher's
Bird's Eye
Frontera
Pam
Reddi Wip
Boom Chicka Pop
Gardein
Earth Balance
Duke's
ConAgra doesn't just do business with Walmart. They also provide food and services to restaurants and other service providers all over the world.
Who makes Great Value Ketchup In Canada?
Great Value Ketchup in Canada is made using locally-grown tomatoes. While considering Canadians' preference for tomatoes grown at home, Great Value has created a selection of sauce recipes, especially for Canada.
What Is Hunt's?
Hunt's is the result of a merger between two companies, the Hunt Brother's Food Packing Company and Val Vita Food Products, in 1948.
Hunt's didn't pick up the Wesson name until 1960 when they merged with Wesson Oil and Snowdrift Company.
ConAgra Foods purchased what was then called Hunt-Wesson in 1990 and they have been a part of ConAgra ever since.
Hunt's has been a major ketchup producer since 1948 when it was decided that the company would move towards tomatoes.
The merger was responsible for this and the rest is history.
Since Hunt's is probably the name behind Great Value Ketchup, it's good to know that there is a long and illustrious history there and a quality product besides.
How Often Does The Brand Behind Great Value Change?
This is a question that gets asked quite often. Since it is notoriously difficult to figure out which brand is behind a private label—no matter where the private label is—it is even more difficult to figure out when there has been a change.
One of the most telling factors is when long-time customers begin complaining of changes in the flavor or quality of a Great Value Product.
That's not to say that the Great Value product is bad, only that customers were used to one thing and, in all likeliness, just got a dose of something else entirely.
So, they probably change often, or at least often enough, however, there's no way of knowing what the extent of it is, and it's even more difficult to get a bead on who takes the place of who.
One thing is for certain, Walmart isn't making deals with back alley producers and filling their Great Value brand with subpar products.
The Great Value lineup is entirely dependent upon consumer trust and confidence, so Walmart can't afford to slip up often where that is concerned.
Great Value Tomato Sauce Nutrition
Below you can find the most important Great Value tomato Sauce nutrition facts:
Amount per serving
Calories 25
Amount per serving % Daily Value*
Total Fat 0g 0%
Saturated Fat0g 0%
Trans Fat0g
Cholesterol 0mg 0%
Sodium 260mg 11%
Total Carbohydrate 6g 2%
Dietary Fiber1g 4%
Sugars0g 0%
Includes Added Sugars0g
Protein 1g
Vitamin A 6%
Vitamin C 4%
Calcium11mg 0%
Potassium273mg
Great Value Tomato Sauce Ingredients
The most common ingredients of the Great Value tomato sauce are listed below:
Flavorful blend of tomatoes, sea salt, dehydrated, onions, garlic, sweet bell peppers, citric acid. and other tasty ingredients
Great Value Ketchup vs Heinz
When comparing Great Value Ketchup vs Heinz Ketchup, we need to consider that Great Value Ketchup does cost less than Heinz Ketchup (name brands), but you can taste the difference immediately.
We do prefer Heinz ketchup, but when it's out of stock, I will get this.
Final Word
Hunt's may or may not be the brand that's producing ketchup behind Walmart's Great Value private label.
There's no way of knowing for sure.
However, it seems likely given ConAgra's strong connection with Walmart and there are, reportedly, striking similarities in taste.
Either way, the Great Value ketchup brand is alive and well, despite all of our incessant curiosities.
What makes Great Value an incredible private label for Walmart, is that they continually produce great value for a quality product and you can't ask for more than that.
---
Here are some of my favorite services, products, and Stores
There are affiliate links, so if you do decide to use any of them, I´ll earn a small commission. But in all honesty, these are the exact what I use and recommend to everyone, even my own family.
To see all my of most up-to-date recommendations, check out this resource that I made for you!
BEST Of The Best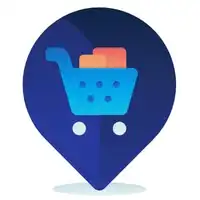 References
http://www.fundinguniverse.com/company-histories/hunt-wesson-inc-history/
Recent Posts