Have you ever asked yourself or your friend who manufactures or makes Great Value almond milk for Walmart? Well, you are at the perfect place to find the answer to such a question.
You don't really get milk out of almonds so much as you make it by adding water and grinding the almonds repeatedly before filtering it out.
Walmart's Great Value Almond Milk is no different and, according to most reputable reviews, is pretty good.
So, who makes Great Value almond milk? Great Value Almond Milk is one of those private-label products that no one is entirely sure about. Meadow Golden and Borden are typical suppliers of Walmart milk stock, however, neither one is more of a viable choice than the other.
What we do know, is Walmart opened its own dairy facility where we know they do produce standard milk (cow's milk).
What we don't know is whether or not Walmart also manufactures its own almond milk from this same facility.
Saying that there is a good chance that Walmart produces its own almond milk is not the same as saying that they definitively do.
Regular milk, after all, is produced and processed in a vastly different process than almond milk.
So, saying that since Walmart has its own dairy production facility so they must produce Almond milk there is the same as saying they must produce their own Legos there. The two products are as different as different can be.
How Is Almond Milk Produced?
Almond milk production occurs in four, separate stages. You're not actually deriving any sort of milk from almonds.
Almond milk is more along the lines of uniquely flavoring the water that goes into the manufacturing process.
Grinding
Filtering and Mixing
Sterilizing
Filtering
Before the grinding process begins, water is added to the almonds at a 1:10 ratio. The grinder begins grinding up the almonds—basically into mush and then some—until the grinding process is complete.
Grinding the almonds goes on for a while, grinding them up with the addition of water and then grinding them some more until they are well past the point of just mush.
After the grinding process, the almonds are filtered through a 200-mesh sieve. AS it comes through the filter, this is when the additives, preservatives, and flavorings are added to the mixture.
The sterilization process is necessary for safety purposes and it's the process that the almonds go through as soon as they're finished within the filtering process.
Sterilization will kill any bacteria, viruses, or harmful byproducts that may have made it through.
The filling process is exactly what it sounds like. An assembly line machine takes it from here, filling the bottles, vacuum sealing them, and capping them for their trip to the grocery store.
It's an efficient process that can even be done at home if you have the proper equipment. Of course, everything is really scaled-down but that doesn't stop it from being a decent DIY project.
Read also: Who Makes Great Value Milk (The Truth!)
What's The Price Comparison With Great Value Almond Milk And Competitors?
The purpose of the Great Value private label is to reduce the price of products because there are no extra advertisement costs to drive up expenses.
If there is a big name brand behind the Great Value brand, there's no need to advertise or juice the price up for the name brand alone.
That's how these deals work. The big-name brand doesn't have to incur any expense for advertising. All they have to do is rake in a percentage of the take when each product is sold.
| | Great Value Almond Milk | Silk Almond Milk | Blue Diamond Almond Milk |
| --- | --- | --- | --- |
| Price | $2.36 | $2.78 | $2.86 |
| Size | 64oz | 64oz | 64oz |
The difference between Great Value Almond Milk and the two others is that Silk and Blue Diamond have to pay to advertise their product. Also, there's probably a bit of a price boost in name recognition alone.
There are a few other benefits when it comes to private label pricing.
Superstores like Walmart have an immense consumer base. The people who normally shop at Walmart are not likely to go elsewhere often.
That kind of name recognition and customer loyalty helps drive the sales of private label brands. Someone who routinely shops at Walmart is going to recognize the quality of Great Value Almond Milk and continue to buy it.
The elimination of advertising costs also allows manufacturers to divert some of that extra money into manufacturing, boosting production to keep up with sales. It's a win-win scenario both for the private label and for the brand behind it.
Great Value Almond Milk Ingredients
The most common ingredients of the Great Value almond milk are listed below:
Almondmilk (filtered Water, Almonds), Calcium Carbonate, Sea Salt, Potassium Citrate, Carrageenan, Sunflower Lecithin, Vitamin A Palmitate, Vitamin D2, natural Vitamin E.
Great Value Vanilla Almond Milk
Below you can find Great Value Vanilla Almond Milk facts:
Amount per serving
Calories 80
Amount per serving % Daily Value*
Total Fat 2.5g 4%
Saturated Fat0.0g 1%
Trans Fat0.0g
Polyunsaturated Fat0.5g
Monounsaturated Fat1.5g
Cholesterol 0.0mg 0%
Sodium 150.0mg 6%
Total Carbohydrate 13g 5%
Dietary Fiber<1.0g 2%
Sugars13.0g
Includes Added Sugars12g
Protein 1.0g
Vitamin A 10%
Vitamin C 0%
Calcium450.0mg 45%
Potassium170.0mg 5%
Iron 4%
Vitamin D 25%
Vitamin E 20%
Phosphorus 2%
Zinc 0%
Copper 2%
* The % Daily Value (DV) tells you how much a nutrient in a serving of food contributes to a daily diet.
Great Value Almond Milk Nutrition Facts
Below you can find the most important Great Value Almond milk nutrition facts:
Amount Per Serving
Calories 30.0
% Daily Value
Total Fat 2.5g4%daily value
Total FatSaturated Fat 0g0%daily value
Total FatTrans Fat 0g
Total FatMonounsaturated Fat 1.5g
Cholesterol 0mg0%daily value
Sodium 170mg7%daily value
Total Carbohydrate 1g0%daily value
Protein 1g
Percent Daily Values are based on a 2,000 calorie diet.
Great Value Almond Milk Unsweetened
Enjoy the smooth taste and silky texture of Great Value Original Unsweetened Almond milk on its own or in recipes in place of dairy milk.
This nutritious beverage is a great option for people who are lactose-intolerant or who are just looking for something different, and at only 30 calories per serving, it's a sensible choice for anyone watching caloric intake
Great Value Almond Milk Review
According to many consumers, Walmart's Great Value Almond Milk is pretty good.
Here are some reviews of Great Value almond milk:
Review From Wendy P.: "Since weening my daughter off breast milk, I've tried 1%, 2% and whole milk but all made her constipated So badly. But when I started her on almond milk it's made all the difference. I love that it's a much healthier option. I would recommend this for any mom looking to do the same and the child has no allergies to it of course"
Review From Morgan C.: "I don't drink anything else. I decided to give up milk last year and tried a few other brands of Almond milk until I found this jewel! It's not too sweet and has the same consistency as regular milk. I wouldn't change a thing!"
All Things Considered
Great Value Almond Milk is one of the Great Value brands that has to live or die based upon its own value to the customers.
Since no one really knows what brand is behind it—or if there even is one—it has to survive on its own.
It also feeds upon the success of other Great Value products.
If you think about it, buying some outstanding Great Value cheese is likely to improve the overall brand value and recognition you have for the Great Value brand, which is all Walmart could ask for.
---
Here are some of my favorite services, products, and Stores
There are affiliate links, so if you do decide to use any of them, I´ll earn a small commission. But in all honesty, these are the exact what I use and recommend to everyone, even my own family.
To see all my of most up-to-date recommendations, check out this resource that I made for you!
BEST Of The Best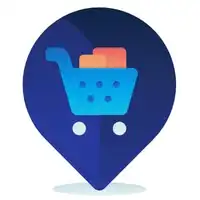 References
https://www.almondbuttermachine.com/blog/make-almond-milk.html
Recent Posts