Do you know who makes Great Value Coffee Creamer for Walmart? this is one of the questions our readers ask a lot. Well, we´ve got you covered.
For those who are looking to save a few dollars on their next grocery shop, you can't go past Walmart's range of Great Value branded products.
Walmart's private label range offers everything from everyday grocery items like milk and bread, to specialty items such as salsa, coffee, and even coffee creamer.
So, who makes Great Value coffee creamer? Great Value coffee creamer is made by Sara Lee, who has several food processing plants dotted throughout the US. Sara Lee also makes several other products for Walmart's ever-expanding line of private label products.
Great Value coffee creamer is dairy and cholesterol-free and offers customers considerable savings when compared to big-name products, costing just 10.8 cents per ounce.
All Great Value products share one thing in common, they offer customers the same great taste of familiar big-name brands and are always more affordable.
Many will be curious to know how Walmart can offer virtually the same product at a discounted price. Especially more expensive products such as coffee creamer.
Walmart's Great Value range of products
Walmart's line of private label products began as early as 1992 and was formally branded as Great Value in 1993.
Great Value products are not manufactured by Walmart, which instead contracts well-known food and beverage manufacturers to produce and package the products for Walmart.
Many products offer the same or virtually identical quality product compared to the big-name brands, with some manufacturers making them with the same ingredients and within the same processing plants as their own branded products.
This is the case with many coffee products offered under the Great Value brand, which are made by Sara Lee. 
The entire Great Value product line is offered to customers under Walmart's "Great Value, great price" guarantee, where customers can return any unsatisfactory product for a full refund.
Read also: Who Makes Great Value Milk (The Truth!)
Sara Lee
Sara Lee is a household name across the world, made famous for its frozen cakes and desserts.
The company had operations in over 40 countries and sold its range of famous frozen cakes, food products, and coffee products in over 180 countries.
Nowadays, Sara Lee is not operated independently and is a brand owned and operated by holding company Kohlberg, which acquired the Sara Lee brand in 2018.
While there have been many name changes, the branded Sara Lee products and processing plants remain, and the core frozen desserts range operates under Sara Lee Frozen Foods.
In the US, Sara Lee (Kohlberg) also owns and operates several well-known coffee products, such as Cain's Coffee, Douwe Egberts (coffee and tea products), and Senseo coffee machines and coffee pods. 
Private-label goods manufacturing
Walmart is just one example of large retailers using private label products.
Private label products are made by leading manufacturers with extensive experience and infrastructure that allows for the huge scale of production required to sustain the demand from Walmart consumers.
Private label products are considered a win-win for all involved.
They allow for retailers such as Walmart to expand their range of products while providing customers with good-quality products at a more affordable price.
The food manufacturer also wins, as they can plug manufacturing gaps by producing private label products with no additional infrastructure costs.
Manufacturers get to sell more of the foods or beverages they make with long and quite lucrative contracts offered from large retailers such as Walmart.
Is Great Value coffee creamer made in the US?
Yes, although Walmart does not disclose the exact manufacturing location for any of its Great Value products, they are made in the US using US-based ingredients.
The labeling of all Great Value products mentions Walmart's corporate office (Bentonville, AR) as the place of distribution.
In keeping with US FDA regulations, any food or beverage product that is made outside of the US must list the origin country of manufacture on the food packaging.
Is Great Value coffee creamer really great value?
Alongside Walmart's extensive guarantee, the quality of its coffee creamer has been favorably reviewed by many customers.
Great Value coffee creamer comes in at 10.8 cents per ounce, which offers customers a considerable saving on other big-name brands.
Nestle's Coffee Mate coffee creamer costs 19.8 cents per ounce, and Starbucks branded coffee creamer costs 16 cents per ounce.
Is Great Value coffee creamer good quality?
Yes, like all of Walmart's well-researched and highly developed private label products, quality ingredients and taste remain the same or very similar to the big-name brands.
Many customers have approved the taste of Walmart's Great Value brand of coffee creamer and offered numerous 5-star reviews. 
Summary
Great Value coffee creamer is another example of Walmart's impressive and ever-expanding list of successful private label products.
The Great Value brand is now the top-selling food brand in the US. Walmart's Great Value coffee creamer offers customers the same great taste as big-name brands, but for a discounted price.
---
Here are some of my favorite services, products, and Stores
There are affiliate links, so if you do decide to use any of them, I´ll earn a small commission. But in all honesty, these are the exact what I use and recommend to everyone, even my own family.
To see all my of most up-to-date recommendations, check out this resource that I made for you!
BEST Of The Best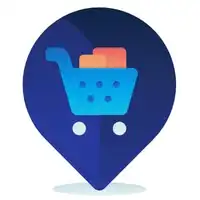 References
https://en.wikipedia.org/wiki/Sara_Lee_Corporation
Recent Posts