Have you ever asked yourself or your friend who makes Driftwood women's jeans like Audrey, Jackie, Gizelle, or Kelly? Well, you are at the perfect place to find the answer to such a question.
Driftwood jeans are very pretty with classic embroidery on everything they have. There is an array of denim apparel to choose from, not just pants but also shirts, dresses, skirts, and more.
However, unfortunately, they aren't the ones who manufacture their goods.
So, who makes Driftwood jeans? Driftwood Jeans is an American fashion company based in New York. We do know the jeans are manufactured in China, as indicated on the labels.
What compounds the issue is the thousands of Chinese denim factories. So, to pinpoint one is like finding a needle and a haystack.
Also, if you don't like not knowing where denim comes from, there are suggestions for more transparent companies in this regard.
Driftwood Jeans Reviews
Driftwood is an American apparel company based out of New York City, New York. They have showrooms across the country in places like Chicago, Dallas, and Los Angeles.
Driftwood is high-quality women's jeans and promotes a bohemian style with the "DNA" of their denim composing detailed and intricate embroidery.
They indeed have an adorable collection of items that are very affordable and practical yet stylish. Driftwood jeans have a lot of good reviews and are comfortable, fit so well, and are super cute.
The Jeans have a natural appearance with the delicate detail of colorful flowers in an array of designs embroidered on everything.
Driftwood Jeans Models
In the list below, you will find the most popular women's Driftwood jeans models:
Driftwood Jeans Audrey
Driftwood Jeans Jackie
Driftwood Jeans Kelly
Driftwood Gizelle Jeans
From Where Do Driftwood's Jeans Come?
While Driftwood jeans are gorgeous and beautiful, there are some concerns around where they source their denim.
We attempted to contact the company and still no response after waiting three days. This means they want to neither divulge that information nor even say anything about it for fear of giving themselves away.
So, it probably means one of three things. They have a NDA (non-disclosure agreement) with the manufacturer, use a middle-man company that sources denim for Driftwood or they're aware of the poor working conditions of the manufacturer. Unfortunately, any or all of these could be true.
Read also: Who Makes Rustler Jeans (The Truth!)
About Textile Manufacturing in China
China is, by far, the world's largest textile manufacturer of apparel. They produce some 26 million metric tons of clothing each year.
While China does have laws in place to safeguard workers from horrific conditions, they do not regulate it at all.
Not only is the pay horrible but also the working conditions. Workers live in "dormitories" without childcare facilities, running water, or other necessary things.
These are more like compacted cardboard boxes on top of one another.
Plus, it's intricately tied into the human trafficking and black market slave trade. With Driftwood not responding to our requests for more information, this doesn't look good at the outset.
Are There Any Chinese Denim Manufacturers that Outsource to Apparel Companies?
There are several Chinese denim manufacturers that outsource to apparel companies. But, there are literally thousands of them.
While we don't know who exactly supplies Driftwood jeans, one of the most important third-party companies is Uniway Sourcing.
They have the connections, resources, and networking capabilities to find jeans for many international retailers.
Uniway Sourcing
This makes it ideal for those looking to get into the Chinese textile market to source their clothing. They don't have to worry about miscommunication due to language barriers or question the practices of the factory itself.
Plus, they are very transparent about which manufacturers they work with:
Guangdong Kanghuatai Textile Company, Ltd.: They offer a host of fabrics and blends that range from raw denim to cotton and even spandex or lycra.
Yiwu Sky Imp. ; Exp. Ltd.: This manufacturer has everything from stretch to printed denim in a range of colors and patterns.
Shaoxing Shangui Yuzi Houseware Co., Ltd.: They have spandex, stretch, lycra, and cotton jeans available for retailers.
Hangzhou Aspiring Textile and Accessories Co., Ltd.: This manufacturer offers an array of fabrics for denim such as cotton, rung slub stretch, spandex, and tencel.
Needle in a Haystack
Since Driftwood wasn't forthcoming about their dealings with a middle man like Uniway, it seems unlikely their jeans come from any of the manufacturers listed above.
With over 4,000 manufacturers and factories in China that specifically develop denim, there is no way to pinpoint anyone for certain.
Read also: Who Makes Kirkland Jeans? (Blue Jeans – The Truth!)
What Apparel Brands Are Transparent about Their Denim?
If you don't like the idea of playing Russian roulette in regard to sourcing your denim, there are other companies that are very honest about where they get their denim.
The following apparel brands are transparent about their supply chains:
Nudie Jeans
Mud Jeans
Boyish Jeans
Livid Jeans
Outland Denim
Ganni Jeans
Where Can You Learn More about Supply Chain Transparency?
To learn more about sourcing transparency, Fashion Revolution has tons of resources and information for the public as well as retailers.
They even offer a "Fashion Transparency Index" that indicates only 47% of fashion brands are actually open and honest about where their clothes come from.
Conclusion
The only thing we know about Driftwood jeans is that they come from China. Their source is a mystery and they won't reply to our requests.
This doesn't look promising considering the questionable practices that occur in China's textile industry.
It's a shame because their jeans are very cute with adorable embroidery. But, if the uncertainty is unappealing to you, there are many other companies that offer jeans with a whole supply chain transparency.
While some aren't nearly as cute as what Driftwood offers, they are, by far, more honest.
---
Here are some of my favorite services, products, and Stores
There are affiliate links, so if you do decide to use any of them, I´ll earn a small commission. But in all honesty, these are the exact what I use and recommend to everyone, even my own family.
To see all my of most up-to-date recommendations, check out this resource that I made for you!
BEST Of The Best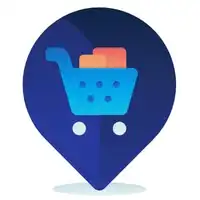 References
Recent Posts