A lot of people wonder what big-name brands are behind Costco's popular Kirkland name brand. Costco's popular dog food brand is no exception. Although labeled as Kirkland, Costco's wet and dry dog food is made by Diamond Pet Foods.
Who Makes Costco Brand Dog Food?
When hunting for high-quality dog food at a low cost, many people turn to Costco's Kirkland brand. It's a no-frills, economy dog food that is often recommended by both customers and veterinarians. When customers spot the famous red and black Kirkland Signature label on dog food bags, they feel confident that they're getting a great deal on quality food for their pets.
Most people don't think about the big retail names behind their favorite pet food. It's easier to not think about what goes into making your dog's kibble. A lot of pet owners are cautious about off-brand labeling. If you're interested in who is behind the food going into your pet's stomach, it's easy to dive down a rabbit hole of secrets, rumors, and misinformation.
Read also: Who Makes Kirkland Dental Chews? (Dog, Ingredients, Puppies)
While many of the company names behind the store's Kirkland Signature products are known to the public, the identity of other producers is a closely kept secret. That means that your favorite Costco dog food brand isn't produced by a company named Kirkland.
It might come as a surprise that Costco doesn't make its own products. Instead, the retail company pays a third-party manufacturer to make dog food exclusively for Costco's Kirkland brand. While Costco has never publicly stated which company makes their dog food brand, determined customers and internet sleuths have tracked down valid evidence to pinpoint the company's face behind the name on the package.
Customers noticed that the FDA recalled both Kirkland brand dog foods and Diamond Naturals by Diamond Pet Foods due to a salmonella outbreak at its South Carolina plant location in 2012. The ensuing lawsuit linked both companies in claims that pets became ill after eating pet foods tainted by salmonella.
Since the lawsuit revealed that the Kirkland brand came from a Diamond manufacturing facility in South Carolina, it became clear that Costco's dog kibble is made by Diamond Pet Foods, Inc.
Diamond Pet Foods is the retail giant behind the Kirkland label. It is one of the largest pet food producers in the United States. The company produces wet and dry dog foods, canned meals, biscuits, and pet treats. It's had explosive success with its ability to take corn and animal byproducts and turn the brand into a multi-billion-dollar industry.
Who Really Owns Costco's Dog Food Brand?
According to Yahoo.com, the truth about who makes Costco Kirkland brand dog food and the owners behind the name is not information that is easy to find.
Behind the Kirkland label lies the Diamond Pet Foods company. Costco obtains this brand through a partnership with Diamond Pet Foods. Diamond Pet Foods, in turn, is owned by Schell ; Kampeter, Inc. It's a family-owned and privately operated company since Brothers-in-law Gary Schell and Richard Kampter started the private label brand in 1970.
Schell and Kampeter believed that they could produce premium pet food at an affordable price. They also believed that every pet deserved the best food. After buying an old milling company, their animal food manufacturing dream was born.
Kirkland's dog food by Diamond Pet Foods creates recipes from the latest animal nutritional information to give pets the complete nutrients that their bodies need. Depending on the type of kibble, the company makes tasty dog chow from key ingredients like lamb, pasture-raised beef, fish, and turkey. There are also grain-inclusive options that contain wheat, corn, rice, chia seeds, or quinoa.
Read also: Who Makes Kirkland Dog Food? (Canned, Wet, Organic, Grain Free, Healthy Weight)
According to Statista, Diamond Pet Foods hit the fifth-highest global revenue among animal chow producers with $1.5 billion in sales per year in 2018. Several years ago, Diamond Pet Foods and the Kirkland brand came under fire over misrepresentation and mislabeling of grain-free products that investigators found contained grain. The company settled an $8 million class-action lawsuit in 2021.
Despite the lawsuit, the Diamond Pet Foods brand that sells at Costco under the Kirkland Signature label remains a popular choice for high-quality dog food at an affordable price.
Where is Costco Brand Dog Food Made?
All of Costco's Kirkland dry dog food products are manufactured in 5 Diamond Pet Foods company facilities.
All the animal food is produced in the United States, so you don't need to worry about where your dog's next meal is made. Keep in mind that while the food is made in America, Diamond Pet Foods sources some of its animal byproducts, including chicken, from overseas providers in China.
Today, the main Diamond Pet Foods plant is located in Meta, Missouri (population 220), where the brothers-in-law opened their manufacturing business 52 years ago.
If you're trying to pinpoint the Schell and Kampter Inc. headquarters in your search for the truth behind Costco's low-priced, premium dog food, you can find their corporate headquarters staffed by 50 employees in Gaston, South Carolina.
You can find two production plants located in Arkansas, while the other operating areas are found in Missouri, South Carolina, and Ripon, California.
In December 2021, the company also announced its plans to open two new facilities due to the fast-growing demand for its pet food line. Since they acquired a private plant from the J. M. Smucker Company in Frontenac, Kansas, for $33 million and splashed out $200 million to build a new facility in Rushville, Indiana, it's clear that business is booming for Costco's private label brand.
---
Here are some of my favorite services, products, and Stores
There are affiliate links, so if you do decide to use any of them, I´ll earn a small commission. But in all honesty, these are the exact what I use and recommend to everyone, even my own family.
To see all my of most up-to-date recommendations, check out this resource that I made for you!
BEST Of The Best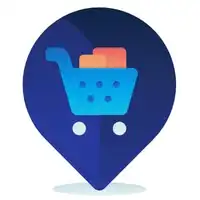 References
https://www.moneytalksnews.com/slideshows/name-brands-behind-costcos-kirkland-signature-products/
Recent Posts