Do you know who makes Kirkland Signature dental chews? this is one of the questions our readers ask a lot. Well, we´ve got you covered.
Dog owners everywhere have become more and more aware of the need for dental hygiene for their favorite pooch. As a result, healthy dental chews are popping up everywhere, such as the Kirkland Signature Dental Chews.
If you are a Costco fan interested in these dental chews, you are likely curious about who manufacturers them.
So, who makes Kirkland dental chews? Unfortunately, it has never been confirmed who manufacturers these treats. Some people compare Kirkland Signature Dental Chews to Greenies, but the speculation stops there.
To learn more about Kirkland Signature Dental Chews, read on.
Who Makes Kirkland Signature Dental Chews?
Kirkland Signature is the home brand of Costco. Costco's brand is manufactured by many other brands, depending on the item in question.
For example, Diamond Naturals manufactures the Kirkland Signatures Super Premium Small Dog Food.
As for the Kirkland Signature Dental Chews, neither Costco nor another brand has confirmed or denied the actual manufacturer.
This leaves fans to speculate who is responsible for these dental chews.
Read also: Who Makes Kirkland Dog Food? (The Truth!)
Costco Dental Chews vs Greenies
Even though fans do not know who manufacturers Kirkland Signature Dental Chews, the similarities between these Kirkland chews and Greenies are uncanny.
From the ingredients to the iconic appearance, most dog people will automatically see the resemblance between the two brands.
Starting with the appearance, both dental chews have a green coloration with grooves and other designs to help remove the dog's plaque.
Both even have a unique paw grip handle so that dogs can hold on to the chew while eating it. The appearance is what causes people to automatically compare these two brands.
More subtle, the ingredients are nearly identical. Like Greenies, Kirkland Dental Chews are grain-free and gluten-free. The similarity in ingredients furthers the comparison between the two brands.
It's important to note that even though Kirkland Signature Dental Chews and Greenies offer comparable products, that does not mean Greenies is the manufacturer.
It simply means that the Kirkland Signature Dental Chews were probably designed as a more affordable dupe to the Greenies brand, regardless of manufacturer.
Hopefully, in the future, either Costco or Greenies will confirm or deny the speculation. Until then, we can only compare the two brands and make guesses.
Review of Kirkland Signature Dental Chews
If you are interested in the Kirkland Dental Chews, we recommend heading over to your local Costco and buying a box.
Much like Greenies, the Kirkland Chews are highly effective, healthy, and dog-approved. All the while, they are much more affordable than Greenies.
Effectiveness
The whole point of these puppie chews is to clean your pet's teeth and remove any plaque. It primarily does this through the grooves and ridges on each chew.
Much like a toothbrush, the chews rub against your dog's teeth, helping to remove any plaque or buildup.
The Kirkland Signature Dental Chews do a great job at removing dog plaque. Many customers report that it is just as effective as Greenies at removing plaque and freshening their dog's breath.
There are virtually no complaints about the product not doing its job.
Kirkland Dental Chews Ingredients
Kirkland Signature Dental Chews are far from being a natural treat for your dog, but they do avoid many additives and chemicals that are known to be harmful to puppies.
For example, these dental chews are free of grain, gluten, artificial preservatives, artificial flavors, and preventatives.
As for what's in these chews, potato starch, soy protein isolate, and glycerin are the first three ingredients listed.
The protein mainly comes from peas and chicken. The treat is also packed with numerous vitamins and minerals, such as vitamin A, vitamin C, and niacin.
We aren't overall thrilled about some of these ingredients, but they are better than many other treats. So, this may be a good choice if you're looking for a commercial product that doesn't include as many harmful chemicals and ingredients as other products.
Kirkland Dental Chews Price
The most impressive feature of the Kirkland Signature Dental Chews is its price. A box of 72 dog treats costs about $35. This means that each treatment costs about $0.49.
In comparison, a 36 pack of Greenies Original in Regular Size costs about $34. As a result, each individual treat is about $1.00 each, making them twice as expensive as the Costco brand.
Dog Approved
Of course, we can't review any dog products without hearing from the puppies themselves.
Most customers report that dogs absolutely love Kirkland Signature Dental Chews and that they don't show much preference to Greenies over the budget buy.
Dogs who aren't fans of Greenies typically don't like the Kirkland Signature Dental Chews either, but most dogs prefer their natural flavor.
Final Thoughts
Unfortunately, it's unclear who makes Kirkland Signature Dental Chews, but we speculate that it may be the Greenies brand since the two products are so similar.
The Kirkland Dental Chews are a great choice if you know your dog likes and needs dental chews like Greenies but want to save some money.
---
Here are some of my favorite services, products, and Stores
There are affiliate links, so if you do decide to use any of them, I´ll earn a small commission. But in all honesty, these are the exact what I use and recommend to everyone, even my own family.
To see all my of most up-to-date recommendations, check out this resource that I made for you!
BEST Of The Best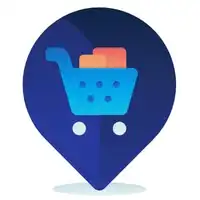 References
https://www.costco.com/kirkland-signature-dental-chews%2C-72-count.product.100234581.html
Recent Posts