Flavoured whiskies are becoming increasingly popular all around the world, combining fiery subtleties with a hint of sweetness or spice. If you're looking to try some of the great flavoured options that are available then you might be wondering, who makes cinnamon whiskey?
There are many different cinnamon whiskeys on the market, including some that are produced by very popular whiskey distillers. Jack Daniels and Jim Beam both make their own brand of cinnamon-flavoured whiskey and the Sazerac Company produces Fireball, which is perhaps the most famous of all the cinnamon whiskeys that you can buy.
This article will go into detail about some of the most common, and most delicious, cinnamon whiskeys that you can find today, as well as some ideas for how best to enjoy them, so that you have a good understanding of what to look out for, and what to do with your whiskey when you get hold of it.
What Types of Cinnamon Whiskey Are Available?
Although some brands are certainly better known than others, there are actually a surprisingly high number of cinnamon whiskeys to choose from.
Some are much stronger on the cinnamon flavour than others and they each have their own unique qualities, so it is worth exploring which might be best suited to your tastes.
Below is a list of some of the most popular cinnamon whiskeys that you can buy today and who is making them.
Fireball Cinnamon Whisky
In many ways, Fireball is the quintessential cinnamon whiskey and it has gained massive popularity in recent years.
Produced by Sazerac, which has its roots in France, Fireball was the first cinnamon-flavoured whiskey to make it big and is widely considered to be responsible for popularising the phenomenon.
Jack Daniel's Tennessee Fire
One of the most well-known whiskey companies in the world, Jack Daniels debuted Tennessee Fire in 2014.
It is a blend of the classic Jack Daniel's Old No.7 combined with cinnamon liqueur for a spicy kick. The Jack Daniels distillery is famously located in Lynchburg, Tennessee.
Read also: Who Makes Kirkland Canadian Whiskey? (Irish Whiskey vs Jameson)
Jim Beam Red Stag Spiced
One of two Jim Beam whiskeys with a cinnamon twist, Red Stag Spiced has a stronger cinnamon flavour than the alternative – Kentucky Fire. Produced in Clermont, Kentucky, this blend is sweet and subtle, ideal for cocktails and mixes.
Yukon Jack Wicked Hot Cinnamon Whiskey
Yukon Jack is a much-loved Canadian whiskey that is designed to warm the heart. From the distillery in Valleyfield, Quebec, Wicked Hot has an intense cinnamon flavour that goes down beautifully as a shot.
Stillhouse Moonshine Red Hot Whiskey
Stillhouse Moonshine Red Hot comes in a rather unique rectangular tin which is ideal for camping trips.
This corn whiskey infused with natural cinnamon is produced in Columbia Tennessee, and is great for chilled shots or enjoying over ice.
Evan Williams Cinnamon Reserve
Evan Williams has a large selection of flavoured whiskeys, from honey to spiced cider, and Cinnamon Reserve is a relatively recent addition to their arsenal.
From the distillery in Louisville, Kentucky, Cinnamon Reserve can be used in a few signature cocktails designed under the Evan Williams brand.
What Should You Look Out for With Cinnamon Whiskey?
Whiskey is a spirit with a long history and there are a lot of opinions flying around about the right and wrong ways to have a glass. At the end of the day, whiskey is simply supposed to taste good and warm the soul, and cinnamon is the perfect flavour combination for doing just that.
Not all whiskeys are created equal and there will certainly be some that will suit your palate better than others. Most cinnamon whiskeys are made by blending a traditional whiskey with a cinnamon liqueur.
What you want to find is a drink that balances these two elements in a way that allows both to complement the other without becoming overwhelmed.
Read also: Who Makes Kirkland Irish Whiskey (All Facts)
There are many different ways to drink a flavoured whiskey, so choosing the best drink for you might depend on how you want to enjoy it.
You might want a whiskey that gives a lot of heat at the back of the throat when you're taking a shot, you might prefer a subtle and complex blend that you can sip over ice, or you might like a sweet taste that you can experiment with in a cocktail.
What Cocktails Can You Make with Cinnamon Whiskey?
You may want to enjoy your cinnamon whiskey as it comes, but there are many different cocktails that are based around this delicious beverage.
Some of the most popular cocktails that include cinnamon whiskey are:
Fireball Orange Sweet Tea: Combining Fireball with fresh orange juice and sweet tea makes for a refreshing summer drink.
Cinnamon Maple Whiskey Sour: Sweetened with maple syrup, cinnamon whiskey adds a spicy twist to this classic recipe.
Cinnamon Old Fashioned: Another variation on a timeless drink, a bit of maple and orange flavour goes very well with the spice of the cinnamon.
Apple Pie Cocktail: There are many different versions of an Apple Pie Cocktail but cinnamon whiskey, ginger liqueur, apple juice and some vanilla flavouring can create all of the joys of an iconic American dessert, but in a glass!
Angry Mule: With hard cider, limes and ginger beer, this cocktail leans into the heat and spices that make cinnamon whiskey so enticing.
The Truth: Who Makes Cinnamon Whiskey
The truth is there are many different brands of cinnamon whiskey out there, though a few are definitely more iconic and better known.
Fireball is the original cinnamon whiskey, which is made by Sazerac, but Jack Daniels and Jim Beam also make popular alternatives.
Exploring the world of cinnamon whiskey can be a fun and rewarding journey, so it's worth getting out there and seeing what is on offer.
---
Here are some of my favorite services, products, and Stores
There are affiliate links, so if you do decide to use any of them, I´ll earn a small commission. But in all honesty, these are the exact what I use and recommend to everyone, even my own family.
To see all my of most up-to-date recommendations, check out this resource that I made for you!
BEST Of The Best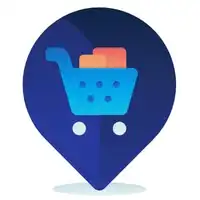 References
https://restaurantclicks.com/best-cinnamon-whiskeys/
Recent Posts