People also ask, who makes cashmere toilet paper?
Cashmere toilet paper is well-known as one of the best-selling toilet paper brands all over Canada, along with many other Kruger Products.
So, who makes Cashmere toilet paper? Cashmere toilet paper is a product of Kruger Products L.P. This is a family-owned and operated business that has been providing services in Canada for over 100 years.
In this article, we won't only discuss where the product is made, but how it came to be, why it's settling out all over the country, and where you can purchase it for yourself.
Who Makes Cashmere Toilet Paper?
Kruger Products L.P. is the sole owner and manufacturer of the popular and top-selling toilet paper brand Cashmere. Kruger Products L.P's headquarters is located in Mississauga, Ontario, and has nine manufacturing plants stationed all across North America, providing plenty of products to the country.
How is Cashmere Toilet Paper Made?
Kruger Products L.P. is a proud supporter of eco-friendly products and excellent working conditions for its employees.
It has been nationally recognized, a leader in sustainability, and has been named as one of Canada's best employers for five consecutive years by Forbes.
This specific toilet paper is made from natural materials that are sustainably sourced and created by over 1000 professional employees.
Read also: What Is The Worst Brand of Toilet Paper (You Should Avoid!)
Is Cashmere Toilet Paper Made From Cashmere?
No, there is no actual cashmere material found in the Cashmere brand toilet paper. The toilet paper has this specific name due to the soft and comfortable feeling often associated with Cashmere.
Where Can I Buy Cashmere Toilet Paper?
You can find Cashmere toilet paper at almost any Canadian department store, pharmacy, or other retailers across the country. You can also purchase the product online through companies like Amazon, Walmart, and Costco.
Cashmere toilet paper is a fast-selling brand that typically flies off the shelves quickly. However, the company has maintained the increased need for stores to keep the product in stock.
Kroger products were in high demand in 2019 and 2020 at the beginning of the Covid pandemic and were one of the companies who worked hard to keep their product in stock for all of the customers in need of toilet paper and couldn't find it anywhere else.
Read also: What Is The Best Toilet Paper Brand (You Should Buy!)
How Many Types of Toilet Paper Does the Cashmere Brand Make?
Cashmere has a pretty impressive line of toilet paper options that will appeal to a large range of customers who like a specific product. If you are on the market for cashmere toilet paper, you can choose from:
Regular- A thick, high-quality, two-ply toilet paper.
Ultra– The strongest option with a three-ply design.
Ultralux– The company's softest and most luxurious bathroom tissue
Premium- High-quality two-ply toilet paper, made to feel incredibly soft.
Limited Edition– When you purchase this three-ply Ultra toilet paper, 25 cents is donated to a breast cancer foundation.
Select- Combines the softness of Cashmere and the strength of Cashmere EnviroCare.
Wipes- Premoistened wipes covered in aloe and Vitamin E; these are dermatologist-approved and hypoallergenic. These wipes are also flushable.
All Cashmere toilet paper products are hypoallergenic and dermatologist-approved, making them a safe option for just about any type of skin.
What Other Products Does Kroger Products L.P. Make?
Kroger is the manufacturer of many other well-known products on the market today. Some of the products they produce that you may have heard of include White Cloud, Scotties, and Purex.
White Cloud was actually named #1 bath tissue in America by a leading consumer report publication. This is because of the softness and strength of the toilet paper as well as how affordable it is.
What is the Cashmere Collection?
Since 2004, Kroger has involved itself in fundraising and supporting fashion design artists, combining the artist's talents with Cashmere toilet paper products to raise funds for breast cancer and promote awareness about the illness.
If you log onto the Kroger site, you can find all of the gorgeous dresses handmade by fashion designers (new and famous) out of nothing but Cashmere toilet paper.
This is an annual event used to kick off October's breast cancer awareness month. You can find more information about the event and other breast cancer foundations; Kroger supports on their website.
Other Ways Krugers L.P Supports their Community
Although the Cashmere Collection is one of the most popular known ways Krugers supports their community, it isn't the only way they do it.
This company is known for introducing and supporting local community activities and events in order to embrace and inspire the communities they belong to.
Is Cashmere Toilet Paper Expensive?
Cashmere toilet paper is no more expensive than any other department store brand, with an average cost of about $15 for a 12 roll pack.
You can also purchase this product in bulk through places like Walmart at about 55 dollars for a 40 roll count of Cashmere premium.
This is a lot more expensive than you would have paid for toilet paper in the past, but the increased cost isn't just an issue with Kroger Products L.P.
Almost all paper products such as tissues, napkins, paper towel rolls, and toilet paper have seen a hike in prices over the last few years, and this is due to a variety of reasons.
A significant increase in the cost of wood pulp
Increase lack of supplies due to pandemic
It is needed constantly
Price gouging due to the pandemic
Companies balancing cost with comfort
Companies are upgrading materials to make "the better product."
The growing concern of environmental impact and companies switching to more eco-friendly processes
With that said, there is still a way to save money when buying Cashmere toilet paper, such as purchasing in bulk through retailers like BJS and Costco.
You can also scan through the local papers and internet ads for coupons and discounts or shop around for local deals.
Summing Things Up
The Cashmere brand toilet paper is a product of Kruger Products L.P and is a top-selling toilet paper brand all throughout Canada.
While it is mainly through department stores and local pharmacies, these products are also available online for Canadian and non-Canadian customers alike.
---
Here are some of my favorite services, products, and Stores
There are affiliate links, so if you do decide to use any of them, I´ll earn a small commission. But in all honesty, these are the exact what I use and recommend to everyone, even my own family.
To see all my of most up-to-date recommendations, check out this resource that I made for you!
BEST Of The Best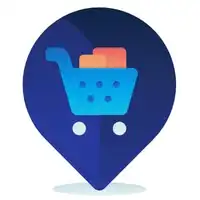 References
Recent Posts