People also ask, who makes Angel Soft toilet paper?
It's interesting when you find out who the manufacturers are behind some of your favorite products. For instance, do you know who makes your Angel Soft toilet paper? Let's find out.
Who makes Angel Soft toilet paper? Georgia-Pacific manufactures the Angel Soft brand of toilet paper. This company is often referred to as GP. They're a pulp and paper manufacturer based in the United States. They manufacture several of the branded paper and tissue products you're used to seeing on store shelves. GP also manufactures some private label consumer products.
In this post, we're discussing the Angel Soft brand of toilet paper and its manufacturer, Georgia-Pacific.
We'll look at where Angel Soft lands in the market and some important facts about GP. Stay tuned for the truth about this company.
Who Makes Angel Soft Toilet Paper?
Angel Soft is made by Georgia-Pacific. GP makes household paper and tissue products, but they also make building materials and packaging items.
GP is a U.S. based company that employs more than 30,000 people. They have employment locations in over 30 states.
They continue to grow, as well, by reinvesting 90% of the company's earnings back into the business. Since 2013, GP has put $9.4 billion into its business.
Georgia-Pacific started out in Augusta, Georgia back in 1927. The company has grown from that one location to over 300 locations globally. GP is innovative, responsible, and a leader in issues of sustainability.
When Was Angel Soft Introduced?
GP launched Angel Soft toilet paper in 1987. It wasn't the Angel Soft you know and love today. Over the decades, Angel Soft evolved to become the soft, refreshing product it is now. Angel Soft is affordably priced, while being incredibly strong and soft.
Read also: Where Is Angel Soft Toilet Paper Manufactured? (All But The Truth)
Angel Soft Varieties
This brand doesn't come in many different varieties. You'll have your choice of the traditional Angel Soft Toilet Paper, Angel Soft Toilet Paper with Scented Tube, or Angel Soft Ultra Toilet Paper. Below is an overview of each.
Angel Soft Toilet Paper
Angel Soft is strong but soft. Customers find this brand of toilet paper to be high quality and a good value. You can buy it in different sized rolls, as well. It comes in regular, double, or mega rolls.
Angel Soft is 2-ply with, what the company calls, Softsheild layers. The toilet paper is safe to use with septic tanks. Both the packaging and the paper tubes are recyclable.
Angel Soft Toilet Paper with Scented Tube
This variety has the same strength and softness but the paper is wrapped around a scented paper roll at the center. Angel Soft with Scented Tube varieties include:
Fresh Lavender
Fresh Linen
Fresh Ocean Breeze
Not only do you get to enjoy the softness and strength of the toilet paper, but you and your family can appreciate the pleasant aroma emitted from the toilet paper roll with every visit.
Angel Soft Ultra Toilet Paper
Angel Soft Ultra is the luxury line of this toilet paper. The softness and strength is on another level. It's made with more premium fiber than the traditional Angel Soft.
It's still safe for septic tanks and is made with trees that are sourced responsibly. The mega rolls have 320 sheets each of 2-ply toilet paper.
Where Can I Buy Angel Soft Toilet Paper?
You can order Angel Soft toilet paper straight off the website. Most of us buy it from our local grocery stores, as it's sold in many familiar locations.
You can purchase Angel Soft from Target, Walmart, Walgreens, Safeway, Dollar General, King Soopers, and more.
You can also order Angel Soft online from most of the above retailers' websites or from Amazon. Angel Soft is a highly accessible product sold in many locations.
Read also: What Is The Best Toilet Paper Brand (You Should Buy!)
What Other Products Does Georgia-Pacific Offer?
Some of GP's other brands are familiar, as well. Along with Angel Soft, GP also manufactures Brawny paper towels, Dixie cups, Quilted Northern toilet paper, Sparkle paper towels, and Vanity Fair paper napkins.
GP strives to provide products for families to use in the kitchen, the bathroom, or in the backyard.
Georgia-Pacific and Sustainability
GP works to provide consumer products while leaving as little negative impact on the environment as possible.
They have committed to making progress through innovation toward improving their processes to be more efficient and cleaner.
They participate in convservation initiatives and look for ways to minimize their environmental footprint.
The company works through five principles of progress. They are–conserve, challenge, control, contribute, and connect. They are each applied like this:
Conserve – This is in regards to natural resource conservation.
Challenge – They use non-renewable resources in production and are currently researching better alternatives.
Control – They use innovation to control emissions.
Contribute – They contribute sustainable products for consumer use.
Connect – GP strives to have a good social impact by acting responsibly and celebrating diversity in their workforce.
How Does Angel Soft Stand Up to Competitors?
Generally, Angel Soft ranks fairly high. It usually falls in the top ten but in various positions. The biggest complaint is typically that customers wish it was thicker.
It's 2-ply, so it doesn't seem as durable compared to the brands that have 3-ply toilet paper.
One thing that is worth mentioning here is Angel Soft dissolves in water in a little more than 30 seconds. That's good for your septic or sewer system.
Angel Soft is also cheaper than some of the other big name brands. So, you get high quality toilet paper at an affordable price.
Final Thoughts
Angel Soft toilet paper is made by manufacturing giant, Georgia-Pacific. It's a strong, yet soft brand of toilet paper that's easy on your skin, your wallet, and your septic or sewer system.
GP is a multi-billion dollar company that is positioned globally now. Their household products can be found in American homes all across the country, from the bathroom to the kitchen, and even the backyard.
When you buy Angel Soft, you're buying a sustainably manufactured product by Georgia-Pacific.
---
Here are some of my favorite services, products, and Stores
There are affiliate links, so if you do decide to use any of them, I´ll earn a small commission. But in all honesty, these are the exact what I use and recommend to everyone, even my own family.
To see all my of most up-to-date recommendations, check out this resource that I made for you!
BEST Of The Best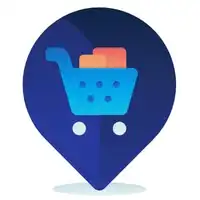 References
https://www.gp.com/sustainability
Recent Posts