There are many queries about where Sorbent Toilet paper is made and the manufacturing company behind this great product.
The answer is, Sorbent Toilet paper is probably not a very well-known toilet paper stateside, however, it is extremely popular in Australia and there are even opportunities to get some yourself if you know where to order.
So, Where Is Sorbent Toilet Paper Made?, Sorbent Toilet Paper is manufactured in New Zealand or, more specifically, Kawerau. Sorbent moved its paper mill to the Bay of Plenty, in Kawerau, New Zealand, thanks to the overwhelming popularity of Sorbent Toilet Paper in New Zealand.
If you look it up, however, you may come across the term (company name), Asaleo Care. This is the company that owns and manufactures Sorbent Toilet Paper, so when you see their paper mill in New Zealand, you know for certain that it is where Sorbent is manufactured.
History of Sorbent Toilet Paper
Sorbent has a pretty extensive history, especially in Australia and New Zealand. The first rolls were churned out in 1952 and were immediately popular in the local communities of Australia.
Despite the fact that it is so popular and well-loved in New Zealand, Sorbent wasn't introduced to New Zealanders until the mid-1990s, when the already enormously popular product exploded to a new height of consumer purchasing glory.
It wasn't long before Asaleo Care decided that it would be best to relocate their primary manufacturing facility to Kawerau, where they have remained ever since. Unlike many factories that only manufacture portions of the ultimate result, the plant in Kawerau does it all.
They manufacture their Sorbent toilet paper from scratch, all the way to the packaging before it is distributed to shelves across New Zealand and Australia. In more modern times, Asaleo Care became the first in Australia to publish Environmental Product Declarations.
Read Also: Who Makes Member's Mark Toilet Paper? (The Truth!)
This declaration helps the company improve its products in terms of the overall impact that they have on the environment.
Sorbent Toilet Paper is also the only toilet paper manufactured using geothermal steam, taking advantage of the underground volcanoes that dot the New Zealand countryside. When we say the "only" toilet paper manufacturer, we mean "only" as it applies to the entire world.
Geothermal Processing
Geothermal processing is the act of harnessing the power and renewable energy source of steam. Asaleo Care left the harnessing and production of geothermal energies entirely to the locals in New Zealand.
Their company is known as Ngati Tuwharetoa Geothermal Assets (NGTA) and Asaleo Care purchases the steam that they use in their manufacturing process directly from NGTA. This raises the employment opportunities for locals in New Zealand, while vastly improving environmental standards.
In twelve years, Asaleo Care has reduced its greenhouse emissions by almost 50%, which is something that many manufacturing facilities the world over can't claim. Asaleo Care is also committed to reducing their use of water and their waste to landfill byproducts by converting them into renewable assets.
Thanks to these changes, both by moving their production facilities and pivoting to geothermal steam processing, Asaleo Care's Sorbent Toilet Paper is enormously popular, as is the company behind it.
Where Can You Get Sorbent Toilet Paper?
Unless you live in Australia or in New Zealand, it's difficult to get your hands on Sorbent Toilet Paper. You can purchase it through friends and family that live there, but then you would have to bear the costs of overseas transport or transport by air.
In Australia and New Zealand, you can purchase it either at local retailers or online at sites such as the Chemist Warehouse or Woolworths. 
Outside of that, you're really out of luck. Whether or not either of the above websites ship to other countries is unknown unless, of course, you're local to Australia and privy to the ins and outs of online retail there.
What Is So Special About Sorbent Toilet Paper?
Sorbent manufactures three types of toilet/tissue paper that consumers can take advantage of:
Sorbent Toilet Tissue
Sorbent Facial Tissue
Sorbent Flushable Wipes
Sorbent Toilet Tissue
Their standard toilet paper packaging comes with 8 rolls of 3-ply sheets that number 270 sheets per roll. It's also available in a 4-pack variation as well. Since Sorbent Toilet Paper is manufactured with biodegradable materials, it is easy to dispose of and doesn't cause any harm to the environment.
Read Also: Is Charmin Toilet Paper safe for RV? – What You Need To Know
Its also surprisingly soft, since many manufacturers have struggled to design extremely soft tissues and toilet paper types that are both biodegradable and friendly on the skin, especially in sensitive areas.
The 8-roll pack is equivalent to 12 rolls of toilet paper, in terms of comparing Sorbent to a standard, run-of-the-mill toilet paper. So it doesn't match Charmin and Purex insofar as how much toilet paper that you get for your money, but Sorbent is far more friendly to the environment.
Sorbent Facial Tissue
Sorbent's Facial Tissue is a 4-ply tissue that is infused with Aloe Vera. It's one of the more popular products in Australia and New Zealand because of its overall softness and durability. While you shouldn't flush them, they are resilient enough to withstand a cycle in the washing machine.
Sorbent Flushable Wipes
While you can't flush the facial tissue, you can certainly flush these. Sorbent's Flushable Wipes are the third and last product that Asaleo Care manufactures and distributes to retail markets across Australia and New Zealand.
The flushable wipes are also infused with aloe vera, in addition to vitamin E oils to make them extremely soft, with a luxuriant feel. Since Asaleo Care is dedicated to responsible forestry, there's another advantage in selecting Sorbent Flushable Wipes over the competitor options.
With the three available options, Sorbent pretty much has its bases covered and has grown to be one of the dominating toilet paper manufacturers, as well as becoming extremely popular in the public's consciousness.
Final Thoughts
Sorbent tissue is manufactured primarily in Kawerau, New Zealand, making great use of the local, geothermal steam that allows them to power their manufacturing process and produce biodegradable and renewable products that are very popular in both New Zealand and Australia.
As a toilet paper manufacturer, they remain pretty closed up and at home, as it is difficult to purchase Sorbent tissue outside of those two countries. However, here's to hoping that Sorbent will extend to new markets across the world one day.
---
Here are some of my favorite services, products, and Stores
There are affiliate links, so if you do decide to use any of them, I´ll earn a small commission. But in all honesty, these are the exact what I use and recommend to everyone, even my own family.
To see all my of most up-to-date recommendations, check out this resource that I made for you!
BEST Of The Best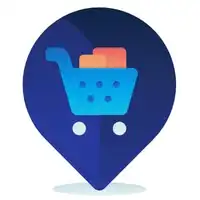 References
https://sorbent.co.nz/collections/flushable-wipes
https://www.afr.com/companies/manufacturing/toilet-paper-makers-say-no-need-for-shopper-panic-20200303-p546f5
Recent Posts