Have you ever asked yourself or your friend where Thorne Vitamins are made or manufactured? Well, you are at the perfect place to find the answer to such a question.
In today's world, it's difficult to know where the things you are putting into your body actually come from.
Even with labels, sometimes they are misleading, and sometimes, companies are outright looking for loopholes they can use to be less than honest.
This can be a serious issue when it comes to vitamins, which are supposed to be good for you.
So, where are Thorne Vitamins made or manufactured? Well according to the Thorne official website, their vitamins are manufactured in South Carolina, specifically, 620 Omni Industrial Blvd., Summerville, South Carolina 29486. The site does not mention any other manufacturing facilities.
So, the short story is that Thorne vitamins are manufactured in the United States. However, when it comes to the real origin of vitamins, the whole thing is a bit more complicated than that.
You'll see what we mean as we dive further into this article.
The Important Distinction Between Ingredients and Manufacture
When you hear that something is manufactured in the United States, that may initially make you feel good, if that was a criterion that you really valued when shopping for vitamins.
However, it's important to understand the difference between where something is manufactured and where its ingredients come from.
You see, just because something is manufactured in America does not mean that all of the ingredients that make up that product are from America.
In fact, a product manufactured in America can be comprised entirely of ingredients sourced from other countries. Where something is made is entirely different from the origins of its parts.
Depending on how invested you are in having a product that uses American ingredients, this can pose a problem, because here's the thing: dietary supplement companies are, by law, required to tell you the country that their supplements were manufactured in.
However, they do not have to tell you where the ingredients came from.
Unfortunately, this means there's really no way to know where vitamin ingredients come from since many ingredients can be sourced worldwide.
There are just too many possibilities, and generally speaking, it is almost guaranteed that every vitamin from every brand has foreign-sourced ingredients in it somewhere.
But at least as far as the country of manufacture is concerned, that is thankfully quite simple and there should never be any room for confusion. As we said previously, dietary supplement companies are legally required to inform you about the country of manufacture.
That information must be on the label of any product.
If the dietary supplement was made in the United States, there may not be any country of manufacture indicated, because it is implied to be a domestic product.
If the supplement was made outside of the United States, the country of manufacture will be explicitly indicated on the label.
Thorne Supplements Amazon
Click the link to Amazon and get Thorne Vitamins Today!
Thorne's Manufacturing Plant
Regardless of where the ingredients come from, according to the official Thorne website, they are all manufactured at 620 Omni Industrial Blvd., Summerville, South Carolina 29486.
That is apparently the location of Thorne's sole manufacturing plant, meaning it should be the only place Thorne vitamins and supplements are produced.
Frankly, it seems a little odd to us for such a large dietary supplement company to only have one manufacturing plant, but naturally, there's no reason to assume they are being dishonest about that.
So, to the best of our knowledge, all Thorne vitamins are American-made.
Who Owns Thorne Research
Thorne was founded in 1984 by Al Czap, and is uniquely focused on the use of clinical research and testing to create their formulas.
They are well-known in the world of pro athletes, often being associated with major leagues such as the NFL and NBA, as well as Team Penske and the USA Triathlon.
They offer not only dietary supplements but even special tests designed to help you determine what kind of supplements you need and how often you should be taking them, which is something that relatively few dietary supplement companies do.
They sell their products worldwide and are very positively reviewed across a wide variety of different selling platforms.
Moreover, Thorne is notable for how thorough and detailed they are with their ingredient lists.
These lists are used to effectively educate customers on how exactly the supplements work, as well as which ingredients are present and how they work.
This makes them a very transparent and trustworthy company when it comes to dietary supplements.
Summary
Unfortunately, it is impossible to know where the many ingredients in most vitamins are actually sourced from. However, this is true regardless of which dietary supplement company you are talking about.
In the case of Thorne vitamins, they have a headquarters in New York, but their sole manufacturing plant, where all of their vitamins are made, is in South Carolina.
There is no evidence to indicate that their dietary supplements are manufactured anywhere else.
Of course, if you want absolute certainty on this matter, rest easy, as dietary supplement companies are legally required to inform customers as to the country their products are manufactured in.
You can look at the labels on any product for that information.
If the product was made in a foreign country, it must be legally stated on the label of the product.
If no country is specified, the product was domestically manufactured within the United States, though a specific state does not have to be specified.
---
Here are some of my favorite services, products, and Stores
There are affiliate links, so if you do decide to use any of them, I´ll earn a small commission. But in all honesty, these are the exact what I use and recommend to everyone, even my own family.
To see all my of most up-to-date recommendations, check out this resource that I made for you!
BEST Of The Best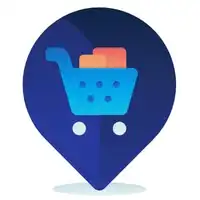 References
https://www.honestbrandreviews.com/reviews/thorne-supplements-review/
Recent Posts