So, what colors make maroon icing? Maroon icing is made using a combination of red, violet, and brown dye. Begin by mixing equal parts red and violet. Add small drops of brown as you mix the icing to achieve the chestnut tone associated with maroon.
Mix until the exact hue is to your liking.
How Do I Make Maroon Icing?
Red is a fascinating color because of its endless tones. From the bright fire truck red to the rich darkness of auburn, red has a vast spectrum of hues.
The slightest tint of purple can change the category the color falls into entirely. Thus, when mixing your perfect maroon, be sure to add the dyes in small amounts and continue mixing until you have achieved the maroon tone you desire.
As with most colors, maroon requires a mixture of bases. Red is predominant and when mixed with an equal amount of violet, it will begin resembling the darker red characteristic of maroon.
The few drops of brown will add the rich undertones that give the color its depth.
The amount of each base color you add when mixing depends on the maroon you are hoping to achieve as the color has various shades.
What Color Make Maroon – Color Mixing >> Check out the video below:
Should I Use Gel or Liquid Dye to Mix Maroon?
This comes down to preference and availability. Bakers tend to prefer gel dye for their icings because it is highly concentrated and won't impact the consistency of the frosting.
Liquid dyes do run the risk of watering down your icing; however, if added slowly and mixed well, this shouldn't be too significant an issue.
There are also natural dyes to consider if you are avoiding processed products.
There are many options now available made from natural products such as strawberries, blueberries, and mangoes. These are a great alternative if you are looking for a healthier treat.
Can I Use Different Icing Flavours to Mix Maroon?
Of course, buttercream is the most popular and common icing flavor. It is also the easiest to dye. It absorbs dyes well and is easy to mix.
Plus, its natural light color means it doesn't require much dye to achieve optimal vibrancy.
However, you can also dye chocolate icing, cream cheese frosting, and various others. With darker starting points (like chocolate), you may find it difficult to create the maroon you desire because the red will not be as vibrant as with light icings.
Though maroon can be created with chocolate, we recommend using lighter icings as they require far less dye. If you are set on a chocolate taste, white chocolate icing is an excellent alternative.
Read also: What Colors Make Lavender with Food Coloring? (How To – For Beginners)
What are the Key Considerations to Keep in Mind When Mixing Maroon Icing?
Mixing maroon icing isn't too complicated but there are a few essential tips to bear in mind when doing so.
The Color Will Deepen over Time
Dyed icing tends to get darker with time. So, you may be better off mixing your dye to a lighter hue and then waiting a few hours to see how the color changes.
Maroon is a dark red in the first place. However, if you mix it to the perfect shade of maroon and then let it sit for a while, you could find it darker than you would have liked.
Account for the icing color to deepen when mixing.
Less is More When it Comes to Dye
Food dye is extremely concentrated which is why it comes in such small containers. If you are working with light icings, such as buttercream, you won't need to add much dye to create vibrant colors.
We recommend beginning with a toothpick of dye at a time. Add just the small amount picked up by the toothpick and mix. Continue adding little by little until you have the color you wish.
Make Enough Icing
There is no strict recipe to mix the perfect maroon. You will find yourself adding small portions of dye and mixing until it is to your liking. For this reason, the same tone is difficult to re-create.
So, we highly recommend making a large amount of icing to start with and dying it all at once. If you create the perfect maroon only to run out of icing, it may be a challenge to match. A little extra is better than too little!
Do Maroon and Burgundy use the Same Colors?
If you can't quite tell the difference between maroon and burgundy, you're not alone! These colors often confuse people as they are very similar but categorized distinctly.
Both words come from the French language. Maroon is likened to chestnut so you can think of this color like a shade of red with brown undertones.
While Burgundy is named after the wine and is described as having a purple tone to it. To mix the perfect maroon icing as opposed to burgundy, you will need to add that hint of brown dye.
Will My Maroon Icing Work on all Baked Goods?
Depending on the baked good, some icing will work better than others. For instance, a buttercream base dyed maroon is ideal for a cake or cupcake.
While corn syrup-based icing is much more suitable for decorating cookies.
The main area to consider is the consistency and taste of the icing. A corn syrup icing is thinner than buttercream so be cautious when adding your dye.
It will react to dye more than thicker alternatives and therefore, requires much less of it.
Let's Get Mixing
Maroon is a beautifully rich color that will add depth to any baked good. When mixing your ideal maroon icing, you will need red, violet, and brown dyes.
Remember to add them slowly and to mix thoroughly in between so that you are sure the dye has been spread around sufficiently.
You can use any base you wish; however, some will absorb dye better than others.
Maroon is a unique color and depending on your preference, you may prefer it lighter or darker or more on the purple side or the brown. Let's get mixing!
---
Here are some of my favorite services, products, and Stores
There are affiliate links, so if you do decide to use any of them, I´ll earn a small commission. But in all honesty, these are the exact what I use and recommend to everyone, even my own family.
To see all my of most up-to-date recommendations, check out this resource that I made for you!
BEST Of The Best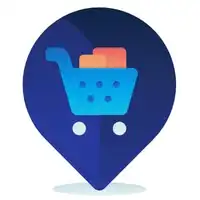 References
Recent Posts