Do you know what Staples return policy on opened electronics is? this is one of the questions our readers ask a lot. Well, we´ve got you covered.
Staples has been around since the mid-80s and they didn't make it to where they are today by throwing the consumer under the bus.
While they don't have one of the most liberal returns and warranty policies in the country, they're fairly open-minded about unpackaged electronics returns.
So, what is Staples return policy on opened electronics? In general, Staples has a thirty-day return policy on electronics, whether the item is opened or unopened. However, as is true with most things, there are a few caveats, depending on what the electronic is that you purchased.
Staples shortens that return period from thirty days to fourteen days for a few, select items which all happen to be electronics.
All printers
Computers, including laptops
Business machines
Smartphones
Items purchased via check
Tablets
eReaders
Digital cameras
Unopened drones
Well, that makes up almost the entire electronics department in your local Staples so if you decide that you don't like a product that you purchased from Staples' electronics, you need to decide that you don't like it in less than two weeks.
What You Can't Return to Staples
There are several items that Staples will not accept returns on and since some of them are at least associated with electronics, we thought they were worth mentioning here.
Any and all custom-ordered furniture is not returnable to Staples unless it arrives on your doorstep defective or messed up in some way or another.
Purchased software cannot be returned after it has been opened for obvious reasons.
Digital software, music, movies, or other, non-tangible purchases made through Staples cannot be returned or refunded.
You also cannot return gift cards or prepaid phone cards that you purchase from Staples
Custom-assembled furniture can only be returned if it is defective
Furniture that is custom ordered and/or assembled can be returned to Staples but only if these items arrive defective or the manufacturing in the item was flawed.
Nothing against Staples on the purchased software bit. You could open up your purchased Windows 11, install the software and then return it for your money back and Staples is certainly not going to be a party to that. So, as far as software purchases are concerned, all sales are final the moment that you open it.
Staples also doesn't break from conventions when it comes to gift cards and phone cards.
Anywhere that you purchase these you're not going to get your money back so there's nothing new with that portion of Staples' return policy.
Read also: Best Buy Return Policy Opened Electronics (Secrets Nobody Is Talking About)
Can You Return Open Electronics Without a Receipt?
You can return opened electronics without a receipt, however, it may not go exactly the way that you want it to. Staples isn't like membership warehouses such as Costco or Sam's Club in that they don't record your purchases or keep system files on member purchases and discounts.
If you made your purchase with a credit card, however, that's easy to look up and you can have the funds returned to your credit card.
That's pretty much standard across the board with all manner of retailers.
Fortunately, online orders from Staples are saved and you can return those items by checking your "My Orders" section, where you can find and print your receipt up if you are going to a physical store to return the items.
Without a receipt for in-store purchases and without a credit card Staples won't give you a full-fledged refund in the way you want but it is most likely going to be store credit that's equal to the value of the original purchase or an equal value exchange for another item.
Staples does have the right to refuse an item that has no proof of purchase, isn't a Staple Brand item, and you have no way of showing that you purchased it, such as a credit card statement.
Also, Staples will require that you have some sort of state-approved identification.
Read also: Amazon Return Policy Opened Electronics?
Interesting Return Policy Side Notes on Staples
Anything that you buy at Staples that is a Staples brand, rather than something else like Sony, LG, HP, or Dell, you essentially have a lifetime guarantee on that item as far as returning it.
It's not a policy that Staples advertises very loudly, but it is there if you want to try and use it.
You can find Staples brand products here. If electronics are damaged and the package is opened, Staples will accept the return and refund you for the price of the item so long as the original packaging is intact. 
That doesn't mean that it can't be opened, so long as it is "intact." Staples' words, not ours, so you can take it for what it is and try not to use a box cutter to carve the packaging open if you can help it.
How to Return Products to Staples
Staples will accept two methods of return, through the website and showing up at the store. Staples' online return page is the normal method for returning devices.
Once you're on the online return page, you'll need to pull up your order to request a return.
From that point, you can return the item to any Staples store in person or mail it to Staples for a refund or an equal value exchange.
The in-person method has already been glossed over above, however, you should bring your receipt, if you have it, the original packaging, the item, and a state-issued identification with you when you go.
As aforementioned, any Staples brand products can be returned whenever you want to return them, so long as the item in question is in pristine condition and in good working order.
Everything else either falls under the fourteen-day or thirty-day window.
So long as you have your receipt and the item is in good order, you shouldn't have any problems getting a refund through Staples in whatever manner you choose.
Final Thoughts
Staples is pretty wide open with their return policy but they don't give you an awful lot of time. If you're not satisfied with your Staples purchase, be sure to get it back pretty quickly, and if it is an opened electronic device, Staples will receive it so long as you didn't damage it and there is proof of purchase.
---
Here are some of my favorite services, products, and Stores
There are affiliate links, so if you do decide to use any of them, I´ll earn a small commission. But in all honesty, these are the exact what I use and recommend to everyone, even my own family.
To see all my of most up-to-date recommendations, check out this resource that I made for you!
BEST Of The Best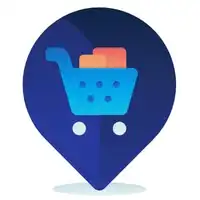 References
https://donotpay.com/learn/staples-return-policy/
Recent Posts