Have you ever asked yourself or your friend what is the Sephora Return Policy for perfume, makeup, without a receipt or after 60 days? Well, you are at the perfect place to find the answer to such a question.
So, what is the Sephora return and exchange policy? Sephora's return and exchange policy allow you to return products that didn't meet your needs within 60 days from the date of purchase. However, you need to start the returns process within 30 days to get a full refund to the original payment method. After that, you receive in-store or online credit.
I´ve listed below the most common Sephora return and exchange policies you need to know which included:
– Sephora return policy perfume
– Sephora return policy after 60 days
– Sephora return policy abuse
– Sephora return policy without receipt
– Sephora return policy without box
– Sephora return policy during Covid
– Sephora JCPenney return policy
– Sephora return policy Singapore
In the rest of this article, we'll dive further into Sephora's return policy, restrictions, and so much more.
Sephora's Return Policy After 60 Days
Sephora's 60-day return policy is a steadfast rule, enabling you to receive a full refund within 30 days and store or online credit between 31 and 60 days.
After the 60-day deadline, however, Sephora will not process your return. There is no way around that — just be quick to take things back if you're unsatisfied!
With that said, the company has one of the most generous returns policies, thanks to its lack of restrictions. The only returns restrictions are as follows:
Products without the original Sephora package slip
Products that are nearly empty
Products that were damaged after you got them
Products you didn't buy directly from Sephora
Sephora thinks you're abusing the returns policy (more on that later)
Products you received inside the Sephora Play! Box, unless the item was damaged due to company error
Online freebies (i.e., products you earned by purchasing something else online)
Sephora Return Policy During Covid
Many companies — especially in the makeup industry — drastically changed their return policies during the Covid-19 pandemic. However, Sephora was one of the only brands to keep it just as generous.
The company understood that no amount of drawing lipstick on plexiglass would fix the worry that it wouldn't dry down as expected and kept their return policy the same.
Of course, that also means the 60-day window remains, as does the full refund within 30 days.
Sephora Return Policy for Used Makeup
Returning used makeup seems like a pipe dream — but it isn't. Sephora allows you to return used makeup! However, there is a catch (sort of).
It largely depends on the level of use. For example, if it's clear you've been using your bottle of Yves Saint Laurent foundation every day for a week or two, they probably won't accept your return.
However, if it's primarily unused and it's evident you only tested it out, they likely accept it.
To make the return policy work for you, it's important to respect it.
The company does hold rights to prevent serial policy users from processing more returns.
Sephora Return Policy for Perfume
The return policy for perfume is similar to makeup — if the bottle is still new or only slightly used, Sephora accepts the return.
Again, the 30-day for a full refund and the 60-day for store credit rules stay the same. If you bought the perfume online, you wouldn't receive a refund on the initial shipping fees.
Although, it's worth noting that both online and in-store returns are completely free of charge; no extra handling or shipping fees are to be found.
How to Return Sephora Products
You can return Sephora products via two methods:
Taking the items to your nearest Sephora store
Sending the items back to Sephora by mail
The method you choose depends on how you purchased the product. If you bought the product online, you must return it by mail.
If you purchased the product in a store, you must return it in-store.
Sephora Mail-In Returns with Receipt
To use the free mail-in return process, follow the steps below:
Head to Sephora's returns page.
Input your order number and ZIP code.
Select "Next."
Print out the prepaid return label.
Stick the label to the package with the enclosed products.
Use USPS to mail the package.
As soon as it processes, Sephora sends you an email to confirm the return and issue the refund. It can take up to 30 days.
Sephora In-Store Returns with Receipt
You're in luck if you bought the product at your local Sephora.
Why? Because the returns process is much quicker that way.
Follow these steps:
Search for your nearest Sephora location.
Go to the shop with the product(s) you wish to return and the original packing slip and payment method.
An employee searches the database to find your purchase and processes the return instantly.
Sephora Return Policy Without Receipt
The generous return policy extends right to the fact you do not need a receipt. Sephora has a couple of other ways they can check the validity of your purchase.
They will either:
Check your credit card transaction.
Track your order from your Sephora Beauty Insider account if you bought the product online.
With that said, Sephora won't give you a refund in your original payment method or cash without the receipt.
Instead, they give you store credit equal to the amount of the purchased item.
Sephora Return Policy Without Box
Whether you tore into your Sephora package or simply misplaced the packaging, you can still return your items.
But we understand why it's a worry — many retailers don't accept returns without the original packaging.
One way to return your items without the box is to take them to your local Sephora store. You must bring the order summary, return form, and original payment.
If you need to return the item via mail, ensure the product is packaged in a padded box or envelop to stop damage in transit.
Returning Gift Items
Returning items you received as a gift is where things get tricky. Often, you don't have any receipt or an original payment method as you didn't purchase them!
Not to mention the fact that you don't want the buyer to know you returned it.
In this event, you need to call 1-877-SEPHORA (1-877-737-4672) to start the process.
Then, fill out the short return form and you get online store credit equal to the amount of the gift.
Sephora Returns and Points
As any self-respecting Sephora fan would know, they have various membership levels that let you earn points and perks. If you need a brief reminder, the levels are:
Beauty Insider — For up to $10 a year, you get a birthday fit, free beauty classes, and two-day flash shipping (if you choose to pay).
VIB — For $350 a year, you get the above, handpicked gifts, seasonal savings, and so much more. Not to mention a full-on makeover if you feel like it.
VIB Rouge — For $1000 a year, you can get the above and a few more things, including testers, free two-day shipping, private event invites, and unlimited free makeovers.
If you buy a product with points earned from any membership and then return it, the points are taken from your Beauty Bank.
The actual number of points deducted depends on the item.
Sephora JCPenney Return Policy
Products purchased at a Sephora stand in a JCPenney store fall under the same rules as standard Sephora returns — 30-days for a refund to the original payment method, 60-days for store credit.
Usually, they prefer you to have a receipt in this case.
However, it's not always necessary if you show them the debit or credit card used to buy the item.
Read also: Lululemon Lifetime Warranty – Quality Promise
Sephora Return Policy Singapore
To return a Sephora item in Singapore, you need to contact the customer service team. When getting in touch, it's helpful to include the following information right off the bat:
Your order number
The name of the product you want to return
The reason for the return (faulty, didn't suit your skin, didn't meet expectations, etc.)
If you have an allergic reaction to a product, it's important to follow the same return rules. Just be aware that the customer support team may ask for more information, including:
Photos of the product
Pictures of the affected area (i.e., your allergic reaction)
A detailed description of the symptoms you suffered
Sephora Return Policy Abuse
While there isn't a set limit, placing a bunch of returns in a short timeframe arouses suspicion.
Sephora uses a special program to track returns, and any indicators of abuse allow them to prevent further returns.
The Bottom Line
As long as you follow the guidelines, Sephora's return process is generous and easy to understand.
To make the most of it, we suggest keeping your receipts, making returns decisions as soon as possible, and never overdoing it.
If you are within the set deadlines, Sephora is more than willing to make a no-questions-asked return.
---
Here are some of my favorite services, products, and Stores
There are affiliate links, so if you do decide to use any of them, I´ll earn a small commission. But in all honesty, these are the exact what I use and recommend to everyone, even my own family.
To see all my of most up-to-date recommendations, check out this resource that I made for you!
BEST Of The Best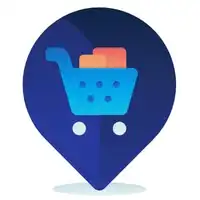 References
https://returnpolicyexplained.com/jcpenney-return-policy/#SEPHORA_inside_JCPenney
https://www.sephora.sg/faqs/360004921712-REFUNDS-RETURNS-AND-EXCHANGE/
Recent Posts