People ask, are Samsung-certified preowned phones good? Well, you are at the perfect place to find the answer to such a question.
You may be tempted to buy a Samsung-certified pre-owned phone. If you are, you'll need to know the pros and cons of your purchase before you make up your mind. 
What Are Samsung Pre-Owned Phones?
Samsung's pre-owned phones, also known as Samsung Certified Renewed, are a range of second-hand cell phones that have been refurbished by the company's technicians.
The items pass a range of safety and quality checks before they go on-sale so you don't need to worry about purchasing a faulty product.
What Are The Advantages Of Buying Samsung Pre-Owned Phones?
The main advantage you'll have is the massive drop in price. Generally speaking, Samsung pre-owned phones are much cheaper than brand-new ones and are thus the cost-effective option if you're short on cash.
Pre-owned phones are also better for the evironment. Each mobile phone that is made requires materials that are not eco-friendly and, considering how many phones are made every year, these can have very negative effects on the enivroment.
Unwanted phones still have inherent value – so picking one up will save the need for a new phone. If enough people adapt this tactic, it could spell good things for the ecosystem in the long-run.
So, if you want to help the environment and save money at the same time, then consider picking up a Samsung pre-owned phone.
What Does 'Certified Refurbished' Mean?
Certified refurbished simply means that the phone is in full working condition. In reality, there is no official governing body that certified these phones prior to their sale.
Furthermore, the term 'certified refurbished' means two things – either the phone is as good as new, or has been repaired to the best possible condition.
If you wish to purchase your phone from Samsung directly, then you'll be treated to a product that is packaged as if it were new.
Are Samsung Pre-Owned Phones A Good Deal?
To put simply – yes. Samsung Pre-Owned phones are very much worth the money. You'll be assured that you won't be wasting your money on a phone that is faulty or broken, and Samsung personally guarantees the quality of the product before it's sent.
The products are certainly worth the money, but for a long time they weren't. When smartphones were first developed, the rapidly increasing capabilities of their technology meant that each phone was substantially better than the last one.
Today, though, smartphones have value even years after their release date. Samsung phones from 2016 are still very powerful and have technology that hasn't aged that much – despite the year being quite a long time ago in terms of technology. Updates are more frequent and software is also more sustainable.
Are There Any Reasons Not To Buy a Samsung Pre-Owned Phone?
Despite the obvious advantages, there are some reasons why buying a Samsung pre-owned phone isn't for everyone.
The most obvious reason is if you wish to buy a new phone. New models come out every year, and if you're determined to own one, then buying a pre-owned phone won't satisfy your needs.
If you need a specific feature on a new phone, then buying a refurbished old one isn't for you. Overall, however, an investment in a Samsung pre-owned phone is a smart option.
Where Can I Buy Samsung Pre-Owned Phones?
There a lot of ways you can pick up a Samsung pre-owned phone, here is a list options you have:
Buying from Samsung directly
Buying online from a second-party
Buying in-store from a second party
As you can see, your hopes of owning one of these phones isn't limited to one mere option. You have a lot of choice to shop around and find the best deal.
Tips For Buying Pre-Owned Refurbished Phones
Though there are lot of places to buy Samsung refurbished phones, there are some things you should keep in mind:
Always buy from a store with a good reputation to ensure quality
Check any packaging to make sure you're really buying the phone you want
Ask for any warranty coverage, if any, to make sure your purchase is protected
Do your research before buying
FAQs
Let's look at some frequently asked questions on this subject to clear up any doubts you may have.
How Much Do Samsung Pre-Owned Phones Cost?
Depending on the model of phone, and its condition, the costs of a pre-owned phone does vary. However, you can pick up recent Samsung models for around $400.
Some are cheaper, some are a little more expensive (around $550) but even then, this price is considerably cheaper than a brand new phone.
What's The Difference Between Refurbished And Renewed?
Samsung takes a different approach to other companies as their products are renewed by in-house Samsung conditions.
This ensures the phones are repaired to their highest standard and the customer recieves the best possible product.
Refurbished phones are, more often than not, fixed by third-parties. Whilst there's nothing wrong with this inherently, it doesn't offer the same peace of mind an in-house technician would.
Which Galaxy Models Are On Offer Through The Certified Renewed Program?
Currently, Samsung offers the following models:
The Galaxy S20
The S20 Plus
S20 Ultra
Keep in mind that more phones will be added to the program over time. As Certified Renewed continues to grow and gain traction, customers will have far more variety.
Read also: Are Verizon Certified Preowned Phones Good (The Truth!)
Final Thoughts
You may be asking yourself – "are Samsung Certified Renewed phones good, and are they worth the money?".
Well, the answer to that question is – yes. The pre-owned phones offer great value for money, are better for the environment, and are fully serviced by experienced technicians.
You'll also have peace of mind that your phone is covered by warranty should it arrive faulty, damaged or broken.
If you're keen to pick up a recent Samsung phone but don't want to splash out on a brand-new, factory-sealed phone, then picking up a pre-owned model is the best option for you.
---
Here are some of my favorite services, products, and Stores
There are affiliate links, so if you do decide to use any of them, I´ll earn a small commission. But in all honesty, these are the exact what I use and recommend to everyone, even my own family.
To see all my of most up-to-date recommendations, check out this resource that I made for you!
BEST Of The Best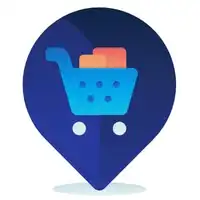 References
https://www.samsung.com/uk/certified-re-newed-phones/
Recent Posts