Have you ever asked yourself or your friend what O´Reilly return policy is? Well, you are at the perfect place to find the answer to such a question.
O'Reilly Auto Parts is an American automotive parts retailer with one of the largest market shares in the U.S.. Started from a single store in Missouri in 1957, they currently have over 5,500 stores in 47 states and 25 stores in Mexico.
Their revenue was over $11 billion as of 2020 and growing.
So, what is O´Reilly return policy? O'Reilly Auto Parts will let you return an item by either taking it back to a store or by shipping it back. There is no time limit to return a product back to O'Reilly Auto Parts, however, they state on their website to "make your return as soon as possible", due to the fact that they require the original receipt and the product be in new, unopened condition.
In this post, we'll dig deep into O'Reilly's return policy, including how to make a return, what can't be returned, and the best way to return something.
What is O'Reilly's Return Policy?
The most convenient way to make a return is by bringing it into a store. Both items purchased in-store and items bought online can be returned to a store.
Items purchased online can also be returned by shipping them back, however, you are responsible for shipping costs, and there will be a delay in getting your refund due to shipping and processing time.
O'Reilly allows you to make returns for a refund without a time limit. O'Reilly does not provide store credit, they will only refund the amount back onto the original form of purchase.
There are four main requirements to make a return to O'Reilly:
You must have the original purchase receipt.
The item must be in its original packaging.
You must include all parts, accessories and materials that came with the item.
The item must be unopened and uninstalled.
Which are some exceptions to O'Reilly's return policy?
There are a few exceptions to the return policy that O'Reilly Auto Parts offers. The following are not eligible for returns:
Batteries: Batteries cannot be returned once installed, even if they were only installed a short time. An exception is if the battery is found to be defective when tested at an O'Reilly store.
Dry Batteries: Dry batteries can't be returned once opened or when the acid kit is added to it.
Custom-Made Parts
Modified Parts
Clearance Items
Do I need the receipt to return an item bought at O'Reilly Auto Parts?
Yes, you will need a receipt from an in-store purchase or an online proof-of-purchase in order to return an item bought at O'Reilly Auto Parts.
Can I return cores to O'Reilly Auto Parts?
O'Reilly Auto Parts does accept cores for refunds. Core charges are basically a deposit made when buying a new part that gets refunded when you return the old, defective part, or "core".
The defective core then gets cleaned, inspected and repaired so it can be resold as new.
You can return cores by bringing them into any store, or, if you bought an item online that required a core charge, you can ship the core back for a refund.
If you decide to ship it back, you will be responsible for shipping charges. Before you return a core you will need to complete the following:
Drain any fluids that were in the core (if applicable).
Provide the original receipt, packing slip, or confirmation email.
Provide the credit or debit card that was used to make the original purchase.
How do I return an item purchased at O'Reilly Auto Parts?
If you bought the item at an O'Reilly Auto Parts store, you must return it to a store. If you bought the item online, you can return it either at a store or by shipping it back.
To return an item in person:
For an instant refund onto the original method of payment, gather the following before going into an O'Reilly Auto Parts store:
The item you want to return, in its original packaging, unopened and with all parts included.
Your receipt or online proof-of-purchase.
If applicable, the credit card, debit card, or account number you made the purchase with.
To return an item through the mail:
You can return items purchased online by shipping them back or by going into the store. Remember, you are responsible for all shipping costs if you choose to mail it back.
To ship the item you must first get a RMA, or Return Material Authorization, from O'Reilly's website:
Sign into or create your account at O'Reilly's website.
Select the My Orders tab.
Select the Return Items option.
You will be able to access the Return Material Authorization through this menu.
Package your item and ship it to the address provided on the RMA. O'Reilly recommends using a shipping service that provides tracking, insurance and delivery confirmation. If you choose to use USPS, you will need to request that USPS obtain a signature upon delivery.
How do I return an item that's under warranty or defective?
If you bought an item that requires a warranty claim, a damaged product, or if you received the wrong product, you can return the item.
You can either send O'Reilly an email using this link on their Contact Us menu, or you can call them at 1-888-327-7153, option 1.
An agent will guide you through the return process. They will provide you with a RMA (Return Material Authorization) and, if applicable, provide you with a prepaid return shipping label.
---
Here are some of my favorite services, products, and Stores
There are affiliate links, so if you do decide to use any of them, I´ll earn a small commission. But in all honesty, these are the exact what I use and recommend to everyone, even my own family.
To see all my of most up-to-date recommendations, check out this resource that I made for you!
BEST Of The Best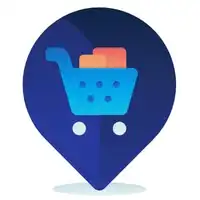 References
https://www.oreillyauto.com/online-orders#returns-exchanges
Recent Posts