Do you know what Home Depot's return policy without receipt is or Home Depot's return policy with no receipt? this is one of the questions our readers ask a lot. Well, we´ve got you covered.
Home Depot is one of the first, massive-chain retailers to truly grab ahold of a large corner of the home improvement market and they have remained there, even with stiff competition from retailers like Lowes.
Some of that success is tied into their return policies, which are pretty decent.
So, what is Home Depot's return policy without receipt? As of 2022, Home Depot now accepts returns on items purchased from Home Depot without a receipt, so long as the proof that the product was purchased at Home Depot can be found, or you can produce some kind of proof of purchase. 
Home Depot is going the way of many other retailers these days in recording and storing purchasing information to make it easier to track returns from those who either don't have a receipt or do have a receipt.
It hastens the process, regardless of how the return is made.
Specifics of Home Depot's Return Policy without a Receipt
According to Home Depot, they can now track payments that are made through debit and credit card purchases anywhere between a month and three months after the purchase was made.
This makes it a little easier to facilitate a return process for customers who lost their receipts.
Home Depot does require that you bring with you the original method that you made the purchase with, along with a valid ID, such as a state-issued ID or a federally issued ID.
If there is any reason that Home Depot simply cannot verify your purchase, they will still give you in-store credit.
Since the Home Depot tracking method has a pretty large window, 30 to 90 days, you're going to want to get up there with your return inside of 30 days, if possible, and inside of 90 days if you have to stretch things out that far.
There is another way that Home Depot tracks receipts, however, if you are linked to their store in one of three ways (specifically via payment method).
The Home Depot Consumer Credit Card
Commercial Revolving Charge
Commercial Account
The first is a personal, consumer credit card that you can apply for and, if accepted, receive through Home Depot.
It's basically just a credit card that can only be used at Home Depot. The remaining two are for businesses.
Businesses make up the vast majority of massive purchases from Home Depot and we're not just talking about big business either.
Small businesses, contractors, and large businesses will generally open up a commercial account with Home Depot.
Regardless of whether you have a credit card through Home Depot or you are attached to them through your business (via the commercial account or commercial revolving charge),
Home Depot tracks these purchases for an entire year.
That means that you can bring these items back for a return, without a receipt, for the full length of Home Depot's return policy. Now, obviously, Home Depot doesn't have a return policy that extends out for an entire year.
However, for things that are under warranty and you need to either claim that warranty or return the product via that claim, Home Depot will be able to access that purchasing information for 365 days.
Read also: What is Target's Return Policy With No Receipt? (Secrets Nobody Is Talking About)
Return Window for Home Depot Customers
Regardless of whether or not you have the purchasing receipt for the item in question, there is a return window of anywhere between 30 and 90 days, depending on the product that you purchase at Home Depot.
Home Depot 90-day Return Policy
This return policy extends to anything and everything that is purchased within the Home Depot Design Center, which encompasses a lot of products.
However, this policy also extends to all commercial accounts and those who make their purchases with the Home Depot Consumer Credit Card.
It's no different from the 30-day return policy with the exception of the fact that you have an additional two months to return the product.
Home Depot 30-day Return Policy
This category of return policies offered by Home Depot is a lot more narrow and defined.
All furniture returns
Area rugs
Consumer electronics
Generators
Gas-powered equipment and tractors
There are several products that fall under some of these windows and some that do not. For instance, the generators category does not include Whole House and Stationary Generators, which fall under the 90-day return window.
Consumer electronics is entirely TVs and computers. It does not include any kind of appliance, such as ovens, washers, dryers, microwaves, etc.
Read also: Does Home Depot Sell Amazon Gift Cards (Best Tips Explained!)
Home Depot Return On Appliances
This one is a little strange and different from what you would normally expect when it comes to returns at any major retailer.
Home Depot expects the consumer to do a full overview and inspection of the appliance while still in Home Depot, prior to leaving with the appliance. Once you have left with the appliance, that is pretty much it.
However, there is a tiny return window. If you discover a defect with the appliance after you have made the purchase and installed the item in your home, you have 48 hours to contact Home Depot at 1-800-455-3869 and return the appliance to Home Depot.
In other words, if you purchase an appliance from Home Depot, thoroughly inspect it, and get it to your home, you had better install it and go over it with a fine-toothed comb as quickly as humanely possible before you get outside of that very brief, 2-day window.
This includes appliances that you elect to have delivered to you and/or installed by a technician representative of Home Depot.
So, if they get it into your house, install the appliance, turn it on, and leave, you have a very small timeframe in which to discover if there is anything wrong with it, before contacting Home Depot.
All Things Considered
Home Depot's return process is a pretty liberal one, with the weird exception of their appliances. If you happen to have a credit card through them or you have a commercial account with them, your ability to return items without a receipt is much improved.
Home Depot is starting to track purchases now as well. That process will only get better as time goes on and will help Home Depot better serve its customers, including the ones who have misplaced their receipts.
---
Here are some of my favorite services, products, and Stores
There are affiliate links, so if you do decide to use any of them, I´ll earn a small commission. But in all honesty, these are the exact what I use and recommend to everyone, even my own family.
To see all my of most up-to-date recommendations, check out this resource that I made for you!
BEST Of The Best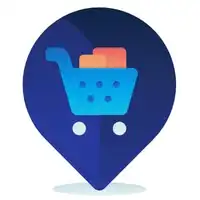 References
https://www.simplywise.com/blog/home-depot-return-without-receipt/
Recent Posts