People ask, does Milwaukee have a Lifetime warranty?
Power tool warranties are popular but can often be quite convoluted. That's mostly because there are so many power and hand tools and various other equipment that fall under the brand name which, in this case, is Milwaukee.
So, does Milwaukee have a lifetime warranty? Yes, Milwaukee does have a lifetime warranty on certain products, including hand tools, deep-cut band saws, hole dozers, outdoor power equipment, and their carbide driver bits. It sounds like a lot, however, there are a lot more Milwaukee products that don't come with a lifetime warranty.
Surprisingly enough, some of Milwaukee's tools that fall under the lifetime warranty umbrella are pretty complex tools, which don't often come with that kind of warranty.
Hand tools are something that you can expect to come with a lifetime warranty but outdoor power equipment is not.
What the Milwaukee Lifetime Warranty Covers
Milwaukee tools all come with a manufacturer warranty that covers your tool repairs and replacements due to defects that are a direct result of workmanship in the manufacturing of the tool.
Hand Tools includes all of the non-battery or A/C powered tools in the Milwaukee arsenal, such as hammers, screwdrivers, handsaws, and tools primarily operated under human power.
Deep-Cut Band Saws are a surprising addition to Milwaukess' lifetime warrant status as they are complicated, oval-shaped saws that are used for just what their title describes, deep cutting.
It comes with Milwaukee's Constant Power Technology and contains brushless motors for smooth and long-lasting operation.
Hole Dozers are Milwaukee's cute terminology describing drill bits that core out different size holes for you. These are typically found in lifetime warranty lists so there is no surprise there.
Outdoor Power Equipment comes in several forms and includes, leaf blowers, lawnmowers, hedge trimmers, backpack sprayers, pole saws, pole saw kits, chainsaw cases, and the M12 Fuel Hatchet.
Milwaukee's Shockwave Matrix Carbide Driver Bits are a source of pride for Milwaukee employers and manufacturers and they're also a part of the pack with Milwaukee's lifetime warranty.
According to Milwaukee, you will need proof of purchase if you are going to bring an item in under their lifetime warranty protection.
This is how they determine the age of the product in question and ascertain its eligibility for a warranty claim.
Read also: Does Craftsman Have a Lifetime Warranty? (Secrets Nobody Is Talking About)
Other Milwaukee Warranty Offers
In addition to the lifetime warranty coverage that Milwaukee offers with several of its products, they also have warranties on much of their other equipment.
One Year: Reconditioned products, equipment trackers, heated gear, and hoists
Two Years: Airless paint sprayers and portable generators
Three Years: Laser distance meters, chests or cabinets, red stick levels, and digital levels
Five Years: Air-Nailer Staplers, portable power tools, and measuring instrumentation
These are limited warranty items and the warranties only cover damages that are the direct result of manufacturer defects and/or faults.
You would claim these warranties in the same way that you would for lifetime warranty coverage.
How to Claim Your Lifetime Warranty
There are five ways in which you can claim your lifetime warranty on the applicable Milwaukee Tools.
DoNotPay
Email
By Phone
In-Person
eService Tool Repair
DoNotPay
DoNotPay is effectively a robot lawyer. It's an automated system through which you can file things such as warranty claims and, in this case, a warranty through Milwaukee.
Sign up for an account with DoNotPay
Go to their home page and find the Claim Warranty tab
Select "Warranty on a Purchased Item
Enter all of the requisite information
Submit
The beautiful thing about DoNotPay is that it will do everything else for you. Once you click the "submit" button, all of the information that you've entered in both the signup process and the Milwaukee warranty claim are placed together and submitted to Milwaukee, where DoNotPay will do the rest.
Email
To start processing an email claim, go to the "contact us" page and fill out all of the necessary information. You will need to be as specific as possible.
Enter all of your personal information that is a necessary component of the form.
Describe in complete detail the problem that you are having with the product.
In the "drop-down" menu, select the "eService/Warrant" option. When you are all done, select "Contact Us" at the bottom of the page and the email will be submitted.
eService
You have to have an account with Milwaukee to use their eService page. If you do not, go to the Milwaukee eService page and sign up.
Once you have created an account, you can proceed with filing your warranty claim.
Select "Add a Tool"
Search for your tool
Select your tool
Type in the serial number
Upload your proof of purchase or choose to send the proof of purchase in the mail with the defective product
Describe the issue in full
Select "submit"
That's it. Afterward, you will have to send the product in question in and if you chose to send in the proof of purchase, don't forget to place it in the package.
In-Person
First, you will have to ensure that you have a service center near you. Otherwise, it may not be the best method to file your warranty.
Once you find a service center, collect your product, along with the proof of purchase, and head that way.
Once you are there, you will have to fill out physical versions of the forms that you would fill out by doing the email or eService route.
You can also call them rather than going in and you will be directed to send the item in question.
You will mail it in the same way, by packaging both the product and the proof of purchase together and sending them both in. Milwaukee will not honor a warranty without the proof of purchase so you need to be sure that it is in the package.
Also, to protect yourself, scan, photograph, or otherwise copy your proof of purchase so that it doesn't get "lost".
Read also: Does Dewalt Have a Lifetime Warranty (Secrets Nobody Is Talking About)
Final Thoughts
Milwaukee offers an excellent array of warranty coverages across all of its products and the tools that fall under the lifetime warranty are both surprising and welcome.
They also provide you with multiple avenues through which you can claim your warranty coverage as well.
---
Here are some of my favorite services, products, and Stores
There are affiliate links, so if you do decide to use any of them, I´ll earn a small commission. But in all honesty, these are the exact what I use and recommend to everyone, even my own family.
To see all my of most up-to-date recommendations, check out this resource that I made for you!
BEST Of The Best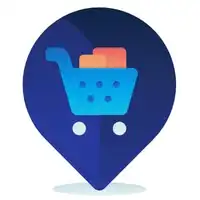 References
https://agradetools.com/milwaukees-return-policy-for-cordless-tools-batteries-complete-guide/
Recent Posts