Do you know if La Z Boy has a Lifetime warranty? this is one of the questions our readers ask a lot. Well, we´ve got you covered.
La-Z-Boy furniture has been a staple name in the furniture industry—most especially when it comes to recliners—for such a long time that the name is synonymous with that corner of the market. With that being said, what kind of warranties does a business with that kind of longevity offer?
So, does La Z Boy have a Lifetime warranty? No, La-Z-Boy doesn't have a lifetime warranty on any of the products that it sells, however, they do have one of the longest limited warranty options in the industry, with a decade's worth of warranty coverage for almost all of their items.
There is 12 months of labor included in warranty. All coverings, leather, and fabric have a 12 month warranty against defects. Fabric protection does NOT void your lazboy warranty.
Like many companies that sell a wide variety of products, with different mechanics, different manufacturing processes, different materials, and different uses, La-Z-Boy has split its warranty coverages into four, separate categories.
La-Z-Boy Warranty on Foam Materials
The lowest amount of time that you have to file a warranty claim with La-Z-Boy is when it comes to foam and padding materials.
Of course, foam and padding materials can be found in a host of La-Z-Boy products, so it pays to know the longevity of the warranty before you make your purchase.
With foam and padding, La-Z-Boy furniture provides a 24-month warranty against defects only. This is when the product undergoes "normal domestic use," as La-Z-Boy terms it under their warranty fine print.
So, anything that you purchase from them, regardless of the exterior material, the foam, and padding is covered for two years. That coverage begins on the day that you purchase the item.
La-Z-Boy Warranty on "Frame and Mechanism"
Frame mechanisms make for a pretty broad window, at least under the terms that La-Z-Boy uses to define them. According to them, the frame and mechanism can include the moving and adjustable parts under the recliner.
When you pull the lever back on the side of the recliner and the footrest kicks out, this is a "mechanism" according to La-Z-Boy.
The springs that are lined up in rows within the cushion that you sit on, the metal framework of the entire piece of furniture, and the moving parts are all "frame and mechanism."
The warranty for "frame and mechanism" is 10 years from the date of purchase and it covers manufacturer defects and faults in materials. However, you only have 24-months to utilize La-Z-Boy's repair services.
La-Z-Boy offers repair services on all of their manufactured parts and materials for 24 months, starting from the date of purchase.
If you don't outright replace the item under guarantee, you can get the defects repaired instead.
After 24-months is up, if there are defects in manufacturer materials, then you can just get the entire thing replaced at no additional cost.
But, if you want a repair done and you are outside of the 24-hour window, you will have to pay market costs on the repairs.
Read also: Does Craftsman Have a Lifetime Warranty? (Secrets Nobody Is Talking About)
La-Z-Boy Warranty on Electrical Components
There is more than one La-Z-boy product out there that utilizes motors and electricity for power. According to La-Z-Boy, you have a 24-month warranty against manufacturer faults and defects on any of its electric motors, electrical components, and electronically operated lifting and rolling mechanisms.
This 24-month period doesn't start when you purchase the product either. It starts on the day that it is delivered to the retailer.
So if it's been sitting on the store shelf for 6 months, that means that you only have 18 months left on your warranty for the motorized and electrical components.
You would do yourself a favor by checking the date of manufacture and checking with the retailer to see how long the item has been sitting there in the store's stock before you purchase it.
Read also: Does Dewalt Have a Lifetime Warranty (Secrets Nobody Is Talking About)
La-Z-Boy Warranty on Upholstery
La-Z-Boy upholstery extends to leathers and fabrics. Since La-Z-Boy doesn't define "fabric" any further than just using the term, it means all of the fabric materials that go into what you would define as "upholstery.
Here, La-Z-Boy sticks with the 24 months because it seems like that is what works best for them. Of course, the guarantee only goes so far as to include manufacturer faults and defects.
La-Z-Boy spends more time on this section than any other, using more fine print and terminology to define exactly what they mean with their warranty coverage.
For instance, the warranty does not extend to La-Z-Boy furniture that is purchased and used by businesses, rental, commercial, or industrial uses.
Any kind of use of fabric protection on the upholstery immediately voids the warranty and they will not cover it if damage to the material is the result of misuse or neglect.
La-Z-Boy is also careful to specify that the warranty only extends to their own fabrics. If La-Z-Boy chose to use another manufacturer to cover some of their fabrics, which is a frequent thing in the manufacturing industry, then that fabric would not be covered.
Filing a Warranty Claim with La-Z-Boy
La-Z-Boy's guarantee is partly a repair service, especially during that initial, 24-month period. They will do in-home repair jobs as well, although you will have to check with the status on that thanks to COVID.
As such, you may have to send the item in question in for servicing or repair or go to a local repair shop that is partnered with La-Z-Boy.
If you want to make good on the La-Z-Boy warranty and return your item for an exchange or a refund, you will need to contact a La-Z-Boy customer service representative so that you can set everything up.
In most cases, La-Z-Boy will accommodate you by either sending someone out from their repair service or they will have the item in question brought to the nearest La-Z-Boy service center where it can be repaired and any additional and necessary parts ordered and serviced on the spot.
Final Thoughts
All in all, it's a pretty decent warranty that La-Z-Boy offers, especially with the servicing and repair options.
If you use the item regularly, defective parts are going to fail within those two years and can easily be replaced and/or repaired for free.
Everything else sits within that 10-year window. So ultimately, La-Z-Boy offers a pretty robust warranty with a full repair service on standby. That's not a bad deal at all.
---
Here are some of my favorite services, products, and Stores
There are affiliate links, so if you do decide to use any of them, I´ll earn a small commission. But in all honesty, these are the exact what I use and recommend to everyone, even my own family.
To see all my of most up-to-date recommendations, check out this resource that I made for you!
BEST Of The Best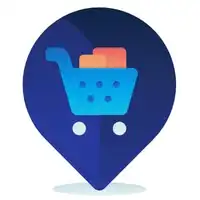 References
https://la-z-boy.co.za/la-z-boy-warranty/
Recent Posts