People ask, if Jersey Mike´s has gluten-free bread or if Jersey Mike's Subs is safe to eat if you are gluten free? Jersey Mike's is one of the most popular sub sandwich chains in the United States, known for its freshly sliced and grilled subs.
So, does Jersey Mike's have gluten-free bread? Yes, Jersey Mike's has had gluten-free bread as an option since 2017 and it is safe to eat at even if you are on the strictest of gluten free diets. In fact, they boast an entirely separate gluten free menu, where gluten free customers can order just about anything without worrying about being exposed to gluten.
The rest of this article will discuss Jersey Mike's gluten-free bread and their gluten-free menu, including whether a secret shopper was able to detect any gluten in their gluten-free bread.
Does Jersey Mike's have gluten free bread?
Yes, Jersey Mike's has gluten-free bread! They are partnered with Udi brand's gluten-free rolls, which manufactures the bread.
In 2012, Udi won the award "Best of Gluten-Free" for their bagels, muffins, and sandwich bread.
With the addition of this bread as an option, almost every sandwich at Jersey Mike's can be made in a gluten-free fashion.
How long has Jersey Mike's had gluten-free options?
Jersey Mike's has had gluten free options since 2017, when they first partnered with Udi brand.
They began testing these gluten-free options in select locations in 2016, and rolled out gluten-free options to every store the following year.
According to Michael Manzo, the Chief Operating Officer of Jersey Mike's Franchise Systems, the idea to offer gluten-free options came from a franchisee whose daughter was diagnosed with celiac disease.
Thanks to that franchisee and their desire to provide their daughter with gluten-free sandwich options, customers at Jersey Mike's locations nationwide can now enjoy gluten free bread!
What options are gluten free at Jersey Mike's?
Almost the entire menu can be made gluten-free at Jersey Mike's. According to NoGluten.com, in 2022, all cold and hot subs can substitute their regular bread for an Udi's gluten free roll.
All of their breakfast options can also substitute the normal bread for gluten-free rolls.
However, it is important to remember that more food than just bread contains gluten, so it is a good idea to double check that all of the ingredients are gluten-free before ordering.
Read also: Subway Gluten-Free Bread? – Allergen Menu (Secrets You´ll Never Imagine)
Are the sandwich toppings at Jersey Mike's gluten-free?
Most of Jersey Mike's sandwich toppings and fillings are gluten-free, yes. However, it is very important to always make sure that every ingredient is gluten-free before ordering, especially if you either have a gluten allergy or have celiac disease.
Luckily, Jersey Mike's offers a comprehensive allergen menu on their website. Using this tool, you are able to view all of the ingredients and allergens of every item on the menu at Jersey Mike's.
Here are just a few options at Jersey Mike's which are gluten-free:
Bacon
Grilled chicken
Pepperoni
Roast beef
Steak
Tuna
Provolone cheese
Swiss cheese
Grilled onions and peppers
Lettuce
Tomatoes
Sauerkraut
…and many more! If you are concerned about a specific topping, you can either use Jersey Mike's allergen menu or ask a team member to assist you.
All the team members should be trained to handle allergens and will be more than willing to help you decide what to order.
Does Jersey Mike's specially handle gluten free orders?
Yes, they do. Firstly, it is important to know that the gluten-free rolls from Udi's arrive at the Jersey Mike's locations totally baked and wrapped individually.
This means that they do not have to be baked at the restaurant—in fact, the packaging of each roll is not opened until the sandwich is ordered. So, there is only a small risk of cross contamination with regular bread.
In addition, the team members at Jersey Mike's are trained to handle gluten-free orders with care.
They wear new gloves, use new knives and utensils which are not used on regular bread products, and prepare each sub on top of parchment paper to make sure that the sandwich will not have contact with a countertop that may have held regular bread.
If you are gluten free, be sure to let the team member who is preparing your sandwich know. That way, they can be sure to take every precaution to avoid cross contamination with your sandwich and regular bread.
Read also: Does Panera Have Gluten Free Bread (Allergen Menu, Items)
Is there really gluten in Jersey Mike's gluten free sandwiches?
No, there is no gluten! Over at Good For You Gluten Free, they ran a test using a Nima Sensor to determine whether there was any gluten in a Jersey Mike's gluten free sub.
The Nima Sensor is a small, portable device which is able to detect gluten.
In order to use it, you simply put a small amount of the food into a test capsule and wait a few minutes while the sensor determines whether any gluten is present in the food.
If the food is safe, a smiley face will appear on the sensor! Neat, right?
They conducted this test at Good For You Gluten Free, and the determination was that there was no hidden gluten in the sandwich.
Not only did they test the Udi roll, but they also tested the meat inside the sandwich for maximum safety.
Is Jersey Mike's Gluten-Free? >> Check out the video below:
Conclusion
So, does Jersey Mike's offer gluten free bread? Yes, they do! And not only do they offer gluten free options, but the team members are specially trained to handle your gluten free order with care.
This means that they will use separate utensils and prep surfaces, clean gloves, and unwrap your gluten free bread from its safe packaging only when you individually order the sandwich.
It is safe to say that Jersey Mike's is offering gluten free options the right way! If you have an allergy or suffer from celiac disease, then Jersey Mike's is an excellent place for you to get your sandwich fix.
---
Here are some of my favorite services, products, and Stores
There are affiliate links, so if you do decide to use any of them, I´ll earn a small commission. But in all honesty, these are the exact what I use and recommend to everyone, even my own family.
To see all my of most up-to-date recommendations, check out this resource that I made for you!
BEST Of The Best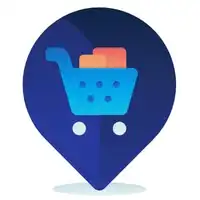 References
https://www.jerseymikes.com/news/jersey-mikes-introduces-gluten-free-sub-rolls-nationwide
Recent Posts