Do you know if Kirkland hazelnut spread as good as Nutella is? this is one of the questions our readers ask a lot. Well, we´ve got you covered.
Kirkland Signature Hazelnut Spread has been out for a while now and if you haven't discovered it, read this article to discover what you're missing! Costco has yet again "created" a product based on a super popular brand name equivalent.
So, is Kirkland hazelnut spread as good as Nutella? Yes, Kirkland hazelnut spread is as good as Nutella. They had created a substitute product for Nutella, and many fans argue that it's not the same. It's better! First, came disbelief over the incredible price, then a chocolatey tide washed over many of the overwhelmingly positive reviews. Costco had done it!
Reviews and Public Reception
Within weeks of introducing the product to their growing line of private-label Kirkland branded products, the internet was alight with the chatter of a new spread on the block.
Costco shelves were stripped bare of the new signature spread as Hazelnut hysteria flourished online and throughout every state in the US!
Costco cardholders were being summoned by friends and family members at a dizzying rate, all looking to make a claim at a local Costco store or warehouse to nab two 35-ounce jars of the new Kirkland Hazelnut Spread.
That is indeed a lot of chocolate!
Nowadays, almost 4 years later, Kirkland Signature Hazelnut Spread has reached almost cult status. Even savvy Instagram influencers are name-dropping it, looking to get a slice of the hazelnut pie.
People are using it in recipes for everything from Hazelnut crepes and dessert pizza to Chocolate Hazelnut Silk Pie, which has undergone a recent name change to accommodate the newfound favorite spread! Costco, it seems, has made all of your dessert dreams come true!
Read also: Are Kirkland Protein Bars Healthy
Kirkland Hazelnut Spread Ingredients
A quick check of the labels side-by-side and you'll find most of the ingredients used in both Nutella and Costco's Kirkland Signature Spread to be virtually identical. With one glaring exception.
The most notable is that Nutella uses palm oil and Kirkland uses sunflower oil. Online, this was enough to have many reaching for the spoon and dipping deep into a jar of Kirkland Signature Hazelnut Spread.
Fans could be happy harboring the fact that their newfound chocolate addiction isn't going to result in further deforestation caused by the use of products such as palm oil.
To make things worse for our European friends making Nutella, Ferrero, the parent company who owns Nutella, released a press conference announcing that Nutella was changing its recipe, with Nutella's official Twitter page confirming the news.
Nutella would forevermore be "tainted", and the proportion of skimmed milk powder would be increased to 8.7%.
Is Hazelnut Spread The Same As Nutella
Costco has the European favorite spread Nutella in its sights. Kirkland Signature Hazelnut Spread with Cocoa is considerably cheaper, looks virtually the same.
People all over went totally crazy over the news, questioning why Nutella would change their tried and tested and much-loved recipe. Others vented their confusion as to why Nutella would add more sugar to their recipe.
On the furthest end of the spectrum came disgust that Nutella would 'tweak' their recipe, making it sweeter, but wouldn't remove the controversial ingredient of palm oil.
For many Nutella enthusiasts, it was an easy slide from Nutella to Costco's perfectly timed spread of the century!
Costco, 1: Nutella, 0.
Packaging and Jar Size
Of course, Costco being Costco, they had to do things bigger, and selling it in huge jars and in bundled twin packs was the only feasible option.
For many, buying over 70-ounces of chocolate spread in one shop was far too indulgent. But, for many others more attune to Costco's bulk buying prowess, it was just another day to celebrate.
Not to be outdone, Nutella does indeed sell in comparable jar sizes, although a 2.2 lb (1kg) will set you back considerably more compared to Costco's spread.
The jars are both similar in shape, as well as label size and positioning being the same, although Costco has taken great care to make their label slightly different visually.
Taste, Spread ; Texture
Of course, the taste test was always going to make or break Costco's Hazelnut spread. Unsurprisingly, Costco invested in a considerable amount of research and testing before releasing the product.
The results? The good folk of the internet has voted with their words in overwhelming support of Kirkland Signature Hazelnut Spread.
Even celebrities have spoken in favor of their newfound chocolatey sugar high superhero.
A few noteworthy Kirkland spread fans even discovered that, unlike Nutella, Kirkland Signature Hazelnut Spread can be refrigerated without turning rock solid.
Costco's spread maintains the consistency of cream cheese when refrigerated, most likely due to the use of sunflower oil.
When served at room temperature, Nutella is slightly thicker in texture and spreads a little smoother over toast. However, the difference is negligible and can only be noticed doing side-by-side testing.
One other small difference is the color, with Costco's Kirkland Spread being slightly lighter in color but still maintaining that deep chocolate hazelnut coloring.
The Great Nutella Dupe
After 4 years, Nutella must be sitting in its corner of the hazelnut tree looking enviously at the success of Costco's Kirkland Signature Hazelnut spread, and surely, Nutella is a little nervous looking to the future.
Costco's humble spread has amassed a huge internet and customer following, spurring on countless recipe ideas that have many drooling.
Then, of course, there's the price. Costco's branded spread is available considerably cheaper than its heavyweight competitor, and it's sold in huge jars too!
If you haven't heard enough reasons why most people are completely nuts for Kirkland Signature Hazelnut Spread, then you've really got only one option and that's to try it for yourself!
---
Here are some of my favorite services, products, and Stores
There are affiliate links, so if you do decide to use any of them, I´ll earn a small commission. But in all honesty, these are the exact what I use and recommend to everyone, even my own family.
To see all my of most up-to-date recommendations, check out this resource that I made for you!
BEST Of The Best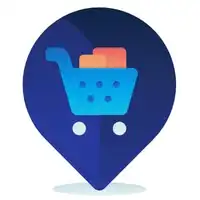 References
https://portlandiapielady.com/chocolate-hazelnut-silk-pie/
Recent Posts