Do you know what IKEA return policy for damaged delivery? this is one of the questions our readers ask a lot. Well, we´ve got you covered.
There's nothing worse than waiting excitedly for an IKEA package to arrive only for the product to be broken upon arrival. Luckily, IKEA has some plans in place for this scenario.
According to IKEA return policy for damaged delivery, if your IKEA product arrives damaged, you can visit your closest IKEA store and bring the damaged product for a refund or a replacement. If you don't live close enough to an IKEA store, you can call customer service instead. IKEA will be happy to replace items damaged upon arrival.
To learn more about IKEA's policy for when orders arrive damaged, keep reading. It's important to know this information so that you can get your money's worth on your IKEA products.
What To Do If Your IKEA Order Arrives Damaged
If your IKEA order arrives damaged, there are two things you can do: you can visit a store or you can call customer service. Let's take a close look at both of these options.
Visit A Store
If you live close to an IKEA store, you can actually visit the storefront location if your item arrives damaged. An IKEA worker will work with you to find a solution to your problem.
Just bring in the damaged item along with proof of purchase. In the case that you didn't receive your item, just bring in your order confirmation.
In either case, IKEA workers will work with you to resolve the issue right away.
Call Customer Service
Unfortunately, there aren't many IKEA locations around the United States. If you had to order online because you do not live close to an IKEA storefront, that's OK.
All you need to do is call IKEA's customer support and talk to one of their agents at the number below:
Even if you live around IKEA, you can still call customer support instead of arriving at a storefront location. It's completely up to you which one of these options you select.
Just like with the storefront option, you will need your damaged item and your confirmation of purchase. The agent will ask you some questions and help to rectify the issue right away.
Read also: Can I Return An Item To IKEA Without a Receipt? (Secrets Nobody Is Talking About)
Do IKEA Orders Arrive Damaged Frequently?
IKEA has a great reputation for providing high-quality, affordable, and aesthetic products. Whenever you purchase IKEA products online or get items shipped to your house, you can trust that your items will typically arrive safe and sound.
Of course, mistakes do happen. Most of the time, it is the fault of the shipper or driver if the item arrives damaged.
Even if it is not IKEA's fault directly, they will work to refund or replace the product so that you can get your money's worth.
So, IKEA orders don't arrive damaged frequently, but it's always a possibility when you get items shipped to your home and you don't have control over the shipping and handling.
Does IKEA Accept All Damaged Items?
If your IKEA item arrives at your door damaged, broken, or faulty in any way, they will be happy to work with you to refund or replace your item.
That being said, IKEA does not accept all damaged items. They only accept items that are faulty due to a reason outside of your control or fault.
For example, IKEA will not accept a product for a refund if you are the one who breaks it. However, they will be happy to replace the item if it arrived broken at your doorstep, and you had no opportunity to even enjoy the product in the first place.
In other words, IKEA will be happy to accept damaged items that are damaged prior to you receiving them.
They will also accept items that are faulty due to a manufacturing error. They will not accept damaged items that were damaged by your use.
IKEA's Return Policy
When discussing IKEA's policy for damaged items, it can be helpful to also know IKEA's return policy. IKEA's return policy is very fair and much more generous than the competition.
According to IKEA's website, all products have a 365-day return policy. This means you have up to a year after purchase to return the item.
The website does note that they will make some exceptions if you just missed your expiration date, but it is up to the individual store to decide if they will return the product.
The actual return process depends on where you live and your product. You can return large items at stores. If you need a truck pickup, you will need to contact the customer support center at the number listed above.
For smaller items, return is a little bit easier. You can visit in-store locations and return items at the exchanges and returns desk. You can also return things through the mail. IKEA offers a return slip PDF for convenience.
Note that IKEA will not accept all products for return. For example, they will not accept products that had been modified or damaged by you in any way.
They also won't accept certain products, even if they have not been modified, including cut fabric.
If you have any questions about IKEA's return policy, call the customer support line mentioned above. Agents will be happy to answer any of your questions.
Final Thoughts
Getting to open your IKEA box is exciting and fun unless the product arrives damaged. In that case, don't fret. Just bring the damaged item and the proof of purchase to the nearest IKEA store.
If you don't have an IKEA store in your area, call customer support instead.
The good news is that IKEA tends to be very open, honest, and helpful when it comes to returning damaged items. You should run into very few problems.
Just remember that IKEA does not accept all damaged goods. If you are responsible for the damage, for example, they will not accept the product.
For further reference, make sure to reread IKEA's return policy. This return policy can help you out, even after you receive your items.
We hope this article has helped you to return your IKEA product so that you can get your money's worth.
---
Here are some of my favorite services, products, and Stores
There are affiliate links, so if you do decide to use any of them, I´ll earn a small commission. But in all honesty, these are the exact what I use and recommend to everyone, even my own family.
To see all my of most up-to-date recommendations, check out this resource that I made for you!
BEST Of The Best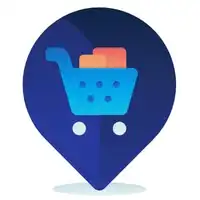 References
https://www.ikea.com/us/en/customer-service/returns-claims/troubleshooting/
https://www.ikea.com/us/en/customer-service/returns-claims/return-policy/
Recent Posts