Have you ever asked yourself or your friend if you can return an Item to IKEA without a receipt? Well, you are at the perfect place to find the answer to such a question.
IKEA is a Swedish-founded company known for its clean design aesthetic of ready-to-assemble furniture, home goods, and other products. They use cost-saving methods and continuous product development to keep prices low.
IKEA's online and physical stores offer over 12,000 products, with roughly 2,000 new products introduced each year.
Because of high volume and low cost demands, IKEA requires a streamlined, efficient return policy.
So, can I return an Item to IKEA without a receipt? Not officially you can not return an item to IKEA without a receipt. IKEA's return policy allows you to return new, unopened items within 365 days, and you can even return opened items within 180 days. Officially, IKEA's website states you must show a receipt or order confirmation and an I.D. to make a return. Unofficially, however, you may be able to make a return in-store without a receipt.
In this post we'll dig deep into IKEA's return policy, including discussing options on how to make a return without a receipt.
Do I have to have a receipt to return an item bought at IKEA?
IKEA's official return policy is pretty generous, with a long, 365 day return window for unopened items and even allowing returns for opened items within 180 days of purchase.
However, they do require proof-of-purchase and a valid photo ID to make returns.
If you've lost the receipt though, don't despair just yet! There may be some options that can help you return an item to IKEA, if not for a full refund then at least for store credit.
Here are some options you can try to return an item in-store:
Bring in a shipping or order confirmation email. If you ordered the item online, you should have received an order confirmation and shipping confirmation via email. You can use those as proof-of-purchase.
Bring in the credit, debit, or gift card used to make the purchase. The store may be able to look up your purchase using the card.
Bring in a bank statement detailing the purchase. It may be up to the store manager to approve the return.
If the item is faulty or damaged (through no fault of your own), IKEA will generally offer a replacement or refund even without a receipt.
Finally, you can request store credit instead of a refund. They may be willing to offer store credit if all else fails.
For any of these options, you will need to provide a valid, government issued I.D., and the item must be in a new, clean, unmodified condition.
Read also: Ikea Return Policy Without Receipt? (Secrets You´ll Never Imagine!)
Can I return a gift bought at IKEA?
Yes, you can return a gift bought at IKEA, however you will need the gift receipt. You can return the item in-store and you will receive store credit for the item's purchase price.
You can also request a cash refund for the item. There is no official policy one way or the other regarding cash or credit and it will be up to the IKEA staff member's discretion.
Which are some exceptions to IKEA's return policy?
There are a few exceptions to the 365 or 180 day return window that IKEA offers.
Products that cannot be returned: IKEA cannot accept returns on plants, cut fabric, custom countertops and as-is products.
IKEA Planning Studio: Returns or exchanges are not accepted at IKEA Planning Studio.
Mattresses can only be exchanged, and they can only be exchanged one time within 90 days of purchase.
 For more details about IKEA's return policy, check here. 
How do I return an item purchased at IKEA?
It is easiest to return an item by returning it to a store. You have to pay shipping costs if you want to ship an item back, and you must have a receipt or order number to ship a return.
It also takes longer for a return to process when you ship it because you have to wait for the return to arrive and be processed at their warehouse.
If it's a large, bulky item and you can't easily take it back to the store, some IKEA stores offer a pick-up service. To arrange a truck pick-up, call IKEA's Customer Service at 888-888-4532.
To return an item in person:
Gather the following:

The item you want to return (it can be opened and even assembled, however it needs to be in new, unmodified condition). It can be helpful to have the original packaging, however it is not required.
Your receipt or other proof-of-purchase
Your valid photo ID.
Your credit card or other payment method you used to make the purchase.
Bring these items to any IKEA store. Enter through the "Exchanges and Returns" entrance and follow the signs to the counter. The customer service staff there will assist you with making your return.
To return an IKEA item purchased online by shipping it back:
Follow this link and print out the Return Slip pdf file. 
Fill out the required information on the Return Slip.
Print out a copy of proof of purchase (either a store receipt or an online order number).
Place the item, the proof of purchase, and the filled out Return Slip into a package.
Ship the package using any provider. Address the label to IKEA RETURNS DEPARTMENT, using the address of your nearest IKEA store location. 
When will I get my refund?
IKEA states it takes 7-10 business days for the refund to be processed once received and approved. Refunds are made to the same method of payment that was used to make the original purchase.
Only the net purchase price gets refunded.
Read also: Home Depot Return Policy Without Receipt? (Secrets You´ll Never Imagine!)
---
Here are some of my favorite services, products, and Stores
There are affiliate links, so if you do decide to use any of them, I´ll earn a small commission. But in all honesty, these are the exact what I use and recommend to everyone, even my own family.
To see all my of most up-to-date recommendations, check out this resource that I made for you!
BEST Of The Best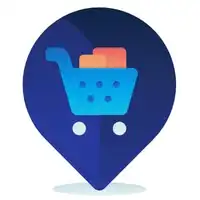 References
https://www.ikea.com/us/en/customer-service/returns-claims/return-policy/
Recent Posts