Do you know how to get a title for a camper without a title in South Carolina? this is one of the questions our readers ask a lot. Well, we´ve got you covered.
The first thing you want to do when you get a new camper is go camping. Of course, it's kind of hard to do that and explore the native beauty of South Carolina without a properly registered and titled camper.
So, how to get a title for a camper without a title in South Carolina? To get a title for a camper without a title in South Carolina, you have to fill out form TI-021A. According to the SC Department of Motor Vehicles, only certain campers need to be registered and titled. However, you need to know that if the caper is habitable, it has to be titled
TI-021A is an Affidavit for Ownership for a Motor Vehicle, Trailer, or Mobile Home.
You'll also have to fill out a Vehicle Identification Verification for Title without a Previous Title (TI-021B). 
They sound like really complicated forms but they're really not.
South Carolina seemingly tries to cram as many words as humanly possible into the names of their forms, however, as far as titling and registration is concerned, they're as straightforward as any other state DMV application form.
How To Fill Out The Proper Forms
The TI-021A form requires some pretty standard information on your part.
Vehicle Information: VIN#, Make, Model, Year, and Body Style
Odometer Information: Odometer information at the point of sale
Owner Information: Typical personal information such as a home address, DoB, address of the original owner, date, and billing address
Facts and Indemnation Agreement: Date of purchase, purchase price, and a detailed explanation as to why there was no title exchange.
Basically, South Carolina wants to know all of the pertinent information as well as why there was no title involved in the purchase.
It doesn't matter what you put as the reason. After all, no title is no title and it's not going to further complicate the application process.
In other words, the paperwork isn't going to change regardless of the reasoning behind the missing camper title.
The rest of the information on the form is standard fare and the kind of information the DMV needs to ensure that your current records are up to date.
If there have been any name changes, address changes, phone number changes, or any other important registration or title changes, now is the time to address them.
The next form, the TI-021B form, is even simpler.
Current date
Name of dealer
Name of the new owner
Where it is currently registered (state)
Year, make, and model
VIN #
DMV Agent name and signature
Whether or not the vehicle is operable
This is a short form with only the most essential information about the vehicle. It is a required form for the South Carolina Department of Vehicles to title the camper when it doesn't have a title.
You will also need to submit a Bill of Sale between yourself and the previous owner.
Other Forms And/Or Fees
If you don't have an existing plate, you'll also need to apply for a license plate for your camper, even if its a pull-behind.
You'll apply as if for a trailer and the title of the form may confuse you, but campers in South Carolina fall under the "trailer" category.
The form you will need to fill out is the Application for Trailer or License Plate, Form RG-01A.
The first section includes personal information such as an address, phone number, DoB, and email address
The second section is for your insurance information
The third section is where you will check the box for the camper trailer
The last section is for the type of license plate you're applying for with the application fee of $10 for two years.
Once the two years are up, you won't have to fill out another application but you will have to pay another $10 for two more years.
Registering A Camper After Obtaining Title
To register a camper in the state of South Carolina, you have to undergo the same process, fill out the same applications, and pay the same fees as you would when registering a vehicle.
In order to get your camper registered, you will need to fill out a South Carolina Department of Motor Vehicles Title Application, Form 400.
Complete history and vehicle information
Odometer mileage
Owner/Lessee information
Leasing company information
Lien information
Disclosure
Sales tax
Additional information
Seller information
Insurance information followed by your signature
You will have to fill out all of your personal information that's necessary for South Carolina DMV processing requirements.
If the camper is leased, you'll have to fill out that information as well, including the owner's address/business (if applicable), date of purchase, and the lien information on the vehicle.
You'll also have to fill out any disclosure information and the state taxes that you paid upon purchasing the camper.
Additional information includes prior titles and states, if applicable, along with whether or not it was purchased new and if it is energy efficient.
Once you've signed the application, you'll have to fork over a $40 fee as the standard registration cost.
Once you've filled out the standard registration application, it will be followed up by a South Carolina Department of Motor Vehicles Statement of Vehicle Operation in South Carolina., Form TI-006. 
Owner and Vehicle Information
Select Operation Status
Declaration
This form has to be filled out in conjunction with the registration form. The $40 fee is applicable for the registration and this form doesn't come with any additional fees.
You're basically filling out this form to let the state know how the camper is going to be used.
There are four options in the middle of the application, and you will have to check one to show that the camper will be principally garaged in South Carolina, active duty military, currently enrolled in a South Carolina school, or you have a medical or physical impairment.
Can The Process Be Expedited?
Fortunately, regardless of what title you are trying to get (new, duplicate, replacement, out-of-state title, trailer title), South Carolina will expedite the process for an additional $20.
As far as titles are concerned, South Carolina's expedited process means you will either get your title on the same day or one business day later.
If it takes one extra business day, be prepared to drive back up to the DMV the next day.
South Carolina is not going to mail your title in a single day, so you'll have to go pick it up. The expedited process only applies to getting your plates, registration, or title on the same day.
It doesn't expedite mail applications.
If you're waiting for a title in the mail without having paid the extra $20 fee for the expedited process, it will generally take 10 – 15 days to arrive.
That's better than most states, but still, two weeks because those are business days.
Read also: Can You Sleep At Rest Stops In South Carolina? (Law & Rules)
Final Word
It's not too difficult to go through the application process for a camper that wasn't previously titled, and the fees are minimal as well.
The ten-dollar application fee is actually pretty generous, considering what other states charge.
Just remember that campers fall under the same umbrella as trailers. In fact, just about anything that's pulled behind a vehicle is classified as a trailer under South Carolina laws.
Obviously, a motor home will be titled and registered as a normal vehicle, so there's nothing to be concerned with there.
South Carolina is a pretty efficient and expedient state when it comes to getting a title for your camper and once it's done, you're ready to get outdoors and enjoy the beautiful state of South Carolina.
---
Here are some of my favorite services, products, and Stores
Thank you for reading this article. I hope it helps you find the most recent and accurate RV, camping information. Here are some services, products, and Stores that I use and hope you´ll also find helpful.
There are affiliate links, so if you do decide to use any of them, I´ll earn a small commission. But in all honesty, these are the exact what I use and recommend to everyone, even my own family.
To see all my of most up-to-date recommendations, check out this resource that I made for you!
Top Pick
Best RV Supplies
+ Great Products & Services
+ Approved
+ Save Thousands of Dollars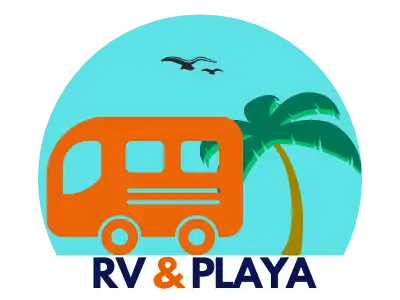 References
https://www.scdmvonline.com/Vehicle-Owners/Titles-and-Registration
https://www.scdmvonline.com/Vehicle-Owners/Types-Of-Vehicles/Camper-Trailer-RV
Recent Posts