Have you ever asked yourself or your friend how to fix or repair a hole in Fabletics leggings? Well, you are at the perfect place to find the answer to such a question.
Fabletics is a membership-based active-lifestyle brand that is known for its inexpensive and stylish activewear. Fabletics leggings are hugely popular among its members due to their versatility and the wide variety of styles. Their legging material is wonderfully stretchy, yet supportive and comfortable, making them a perfect choice for running, yoga, and the gym. However, they do wear over time and can get holes in them.
If a hole appears in your leggings, don't despair and throw them out! You can repair holes in Fabletics leggings. There are multiple methods you can use to repair holes in leggings and athletic wear. With a few easy-to-find materials and supplies, you can make quick work of repairing holes in leggings.
Learn how to fix holes in Fabletics leggings using different techniques in this tutorial.
Using sewing methods to fix holes in Fabletics leggings
A sewing method is the quickest way to patch holes in your leggings. A sewing machine is not even required for this technique. As long as you have some thread, a needle, and a pair of scissors you're good to go.
How to stitch and repair a hole along a seam in Fabletics leggings
Small holes and tears can commonly occur along seams, especially in activewear such as leggings. Thankfully holes and tears can be easily stitched back up when they develop along a seam. Try this sewing method to repair small holes and tears along a seam:
To prepare, find a needle and thread. The thread ideally will be the same color or similar color as the leggings.
Next, turn your leggings inside out. Thread your needle and begin the repair just past the hole or tear.
Back stitch at the point you began your threading, then stitch along the hole or tear, bringing the two edges of the tear together.
Secure the thread, use the scissors to remove the excess, and turn the leggings back right side out.
Fix a hole in leggings – Sew shut a rip in tights – Easy hand sewing to fix holes and tears >> Check out this video guide for this technique.
How to fix a hole that's not along a seam in Fabletics leggings
Another sewing technique that works well for repairing holes that aren't located along seams is using a braided stitch method. Same as the above method, you do not need a sewing machine to repair these types of holes. You just need a needle, some thread and scissors.
Turn the garment inside out.
Begin your stitches below the hole and back stitch to secure.
Use a braided stitch to draw the two sides of the hole together.
Gently tug the loose end of the thread while applying pressure with your thumb on the stitches to anchor the mending and draw the hole shut.
Secure the stitching and trim the loose thread.
Read also: Will Lululemon Replace Leggings With a Hole In Them (Best Tips!)
Using non-sewing methods to fix holes in Fabletics leggings
Sewing methods are a great fix for small holes but if the holes are larger holes or are located in the middle of a panel of fabric then hand sewing is not the best solution. For larger holes you can use a non-sewing patching method by applying fabric interfacing.
How to fix a hole in leggings using fabric interfacing
Fabric interfacing is usually used as an in-between layer in clothing to add strength or reinforcement, such as inside cuffs and collars. In this application, it can be used as a fabric patch. Fabric interfacing is the perfect patch for repairing holes in leggings because it is thin and stretchy. Here's how to fix holes in leggings using interfacing:
Cut out a piece of interfacing at least ¼" larger than the diameter of the hole.
Place the interfacing under the hole, trim any loose threads, and position the fabric so the hole is as small as possible.
Gently iron the fabric over the interfacing, fusing the two together.
For larger holes, you may also want to use sewing tape to help bond the interfacing even if the interfacing is labeled as having an adhesive side.
How to fix a large hole in the crotch area using fabric interfacing
If there is one type of hole that causes most people to send their leggings to the scrap heap, it's a hole in the crotch area. Don't throw them out just yet, there is a way to repair these holes using fabric interfacing. For this technique, you'll need a pillow, a small towel, fabric interfacing, some fusible sewing tape or adhesive, and an iron.
Turn your leggings inside-out and place them over the pillow with the holes facing towards you.
Place strips of sewing adhesive across the holes, covering them.
Lay a piece of fabric interfacing on top of the sewing adhesive strips
Use a warm iron and gently press around the edge of the fabric interfacing to start the bonding process between the two fabrics.
Place a small towel on top of the fabric to protect the fabric, then finish ironing over the entire interfacing repair to bond the fabric together.
Remove leggings from the pillow and turn them right-side out.
Where can I find fabric interfacing?
Fabric interfacing is found online or in fabric stores such as Jo-Ann Fabrics or Michaels. Here is a link to Amazon for fusible interfacing. It is important to note that fabric interfacing comes in either black or white, which may show through larger holes. If it is important to you that the interfacing match the color of your leggings, you can dye interfacing using a cold water dye like RIT.
Using a patching method to repair holes in Fabletics leggings
A final way you can repair holes in Fabletics leggings is to use spare Spandex to create and stitch a patch in place. You won't want to use a regular fabric patch because they are stiffer and won't stretch 4 ways like Spandex does. Keeping an old set of worn-out leggings handy can be a great source of patches that you can use to repair newer leggings.
You'll need some spare Spandex fabric, a needle, thread, and scissors for this technique:
Take your old spare Spandex material and cut a patch about ¼" diameter bigger than the hole.
Pin the Spandex patch in place over the hole.
Use a zig-zag stitch to sew the Spandex patch in place. Go over the stitching several times for reinforcement.
Cut away the excess Spandex.
---
Here are some of my favorite services, products, and Stores
There are affiliate links, so if you do decide to use any of them, I´ll earn a small commission. But in all honesty, these are the exact what I use and recommend to everyone, even my own family.
To see all my of most up-to-date recommendations, check out this resource that I made for you!
BEST Of The Best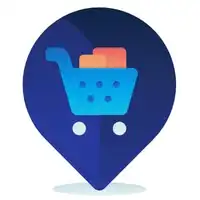 References
Recent Posts