Do you know how much it costs to register a travel trailer in Colorado? this is one of the questions our readers ask a lot. Well, we´ve got you covered.
Travel trailers are easily the most popular, non-motorized, campers of choice for most Americans. They're versatile, come in many different sizes, and there's something for just about any budget.
In most states, they have to be registered just like a vehicle and Colorado is no exception.
So, how much does it cost to register a travel trailer in Colorado? On average the fees to register a travel trailer in Colorado range from $22.50 to $71.00 and that doesn't include the license fee that is also dependent on a range of factors. However, registration fees for a travel trailer in Colorado are dependent on the weight of the trailer and the year of manufacture.
There are a few exceptions offered by the Colorado Department of Motor Vehicles. The fees for travel trailers are cut in half for farmer equipment and collectors plates are determined differently as well.
Breakdown Of Registration Costs For Travel Trailers In Colorado
Registration and plate fees are broken down into two categories. The weight of the travel trailer and how old it is—the year of manufacture—determine the fees applied.
There are also the additional license fees that are determined predominately by how you file it. 
| Weight | Manufactured 2009 to 2010 | Manufactured 2010 to 2011 | Manufactured 2011 to 2012 + |
| --- | --- | --- | --- |
| Under 2,000lbs | $22.50 | $25.75 | $29.00 |
| 2,001lbs to 5,000lbs | $32.00 | $36.50 | $41.00 |
| 5,001lbs to 10,000lbs | $39.50 | $45.25 | $51.00 |
| 10,001lbs to 16,000lbs | $51.50 | $58.75 | $66.00 |
| 16,001lbs and up | $55.00 | $63.00 | $71.00 |
Basically, the more it weighs and the newer it is, the more you'll have to pay. Fortunately, the bleeding is staunched after the year 2012.
This isn't based on the GVWR (Gross Vehicle Weight Rating) as is often the approach at DMVs as if everyone understands the nuances of Commercial Driver's License requirements and how they are distributed.
This is just the standard weight of the travel trailer, without any approximation of how much weight it can carry and what it cannot.
How To Register Your Travel Trailer In Colorado
All of your typical requirements for registering a travel trailer in any state also exist here, in Colorado. You'll have to provide proof of your identity and other defining documents to get the process started.
Driver's License or State Issued ID
Title
Applicable Taxes and Fees
You'll have to fill out a number of forms as well, including the standard vehicle registration form, Application for Title and/or Registration, Form DR2395.
Statement of Trailer Ownership
Proof of Insurance (On the vehicle pulling the travel trailer)
Verification of Vehicle Identification Number
If you don't register your travel trailer within 61 days of the purchase date, you will be responsible for additional fees and surcharges when you show up to get it registered.
If it were a mobile RV, you would also have to provide proof of insurance along with a Colorado proof of emissions passing the test.
The driver's license, state-issued ID, or passport are common sense identification measures that you'll have to bring along.
You'll also want the title of the travel trailer. If you have a bill of sale, bring it along with you. It's always best to cover your bases even if it doesn't look like you'll need it.
The Application for Title and/or Registration is the standard form for all vehicle registrations in Colorado. In this example, you'll have to do both because you're getting a new title—or transferring the title from the previous owner you purchased the travel trailer from—and you're registering the travel trailer.
The Statement of Trailer Ownership is only necessary if you purchased the travel trailer out-of-state and from a state that doesn't require titling and registering travel trailers. It's a short form, with necessary information about yourself and the trailer.
The Verification of Vehicle Identification Number Form DR 2698, is how Colorado will classify and file your identifying number for your travel trailer.
Its not different from a Vehicle Identification Number, and is part of the process for obtaining a title and registration.
After you're done applying, you'll have to pay the aforementioned taxes and fees before your travel trailer will be completely registered and a title generated for it.
How Long Do You Have To Wait For Title And Registration?
On the day you register and apply for the title, you're registration information will be completed and you'll be given the associated paperwork.
The title is another story. You'll have to wait for a month to a month and a half to get your title through the mail.
If you're still paying off the travel trailer, the title will be mailed to the lienholder instead of you and you will not receive the title until you have completely paid off the travel trailer.
Apparently, the state of Colorado offers an expedited title-sending service called, Fast Title Service. However, it's difficult to find any information about it outside of a few, shady, third-party sites.
Colorado's online DMV services make no mention of it. So as of this writing, there's no known expedited title service in the state of Colorado and you'll have to wait four to six weeks to receive it through the mail.
However, once you get your title and registration, you can take advantage of Colorado's online renewal services when your registration expires.
You will pay a lowered fee—it saves them paperwork costs—and get your renewal taken care of without having to go to the DMV.
You can pay the registration renewal fees with Credit or Debit cards or your bank account information.
Read also: How Long Does It Take To Get a Duplicate Title In Colorado (Lost Car Title)
All Things Considered
The upfront costs for getting your travel trailer registered and titled in Colorado are a little bit extensive, especially if it's a brand new travel trailer and it's a very large and heavy trailer.
If you have a 16,000 lbs plus travel trailer, you'll get hit with the highest penalty.
As far as the rest of it goes, it's pretty standard fare. Colorado is one of those states that require titles and registrations for just about everything that has wheels and moves up and down the road.
However, at least you know what kind of costs you're looking at when you walk in the doors at the Colorado DMV.
---
Here are some of my favorite services, products, and Stores
Thank you for reading this article. I hope it helps you find the most recent and accurate RV, camping information. Here are some services, products, and Stores that I use and hope you´ll also find helpful.
There are affiliate links, so if you do decide to use any of them, I´ll earn a small commission. But in all honesty, these are the exact what I use and recommend to everyone, even my own family.
To see all my of most up-to-date recommendations, check out this resource that I made for you!
Top Pick
Best RV Supplies
+ Great Products & Services
+ Approved
+ Save Thousands of Dollars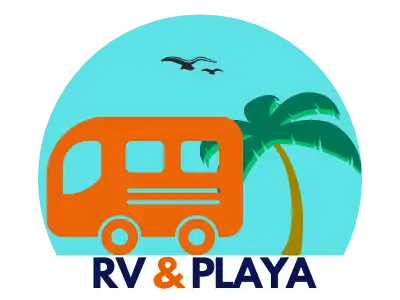 References
https://dmv.colorado.gov/online-vehicle-registration-renewal-faqs
https://www.denvergov.org/Government/Agencies-Departments-Offices/
Recent Posts