Do you know how much a Dodge Ram 2500 can tow? this is one of the questions our readers ask a lot. Well, we´ve got you covered.
The Dodge Ram series of pickup trucks is historically so successful and recognizable that the Dodge has a few years back actually dropped their own name from the lineup.
The RAM Trucks as they are currently marketed, have several models in their lineup, starting with the smallest 1500 and going all the way to the largest 5500 chassis cab model.
The Dodge Ram 2500 is the second smallest pickup truck in the lineup, but still not something to scold at.
With the GVWR of 10,000 pounds, it sits at the upper limit for class 2 light-duty trucks classification.
So, how much can a Dodge Ram 2500 tow? On average a Dodge Ram 2500 can tow between 9,470 and 20,000 pounds. The maximum towing capacity of the Dodge Ram 2500 lineup can be divided into two groups per the engine selection, as it makes the greatest impact.
Their towing capacities ratings defer dues to several other factors, but fall in these ranges:
• 6.4 liter HEMI – between 9,470 and 17,350 pounds
• 6.7 liter Cummins – between 11,640 and 20,000 pounds
In the case of the HEMI engine, the largest towing capacity has a barebones configuration of the Tradesman trim level.
Below you can find the most common towing capacity of the Dodge RAM 2500 based on years which included:
The 2022 Dodge RAM 2500 can tow up to 20,000 lbs
The 2021 Dodge RAM 2500 can tow up to 19,780 lbs
The 2020 Dodge RAM 2500 can tow up to 19,780 lbs
The 2019 Dodge RAM 2500 can tow up to 19,780 lbs
The 2018 Dodge RAM 2500 can tow up to 13,890 lbs
The 2017 Dodge RAM 2500 can tow up to 13,890 lbs
This is a two-wheel drive configuration with a regular cab and 8 feet bed.
What Affects A Dodge Ram 2500 Towing Capacity?
The first and foremost factor that affects the towing capacity of a particular Dodge Ram 2500 configuration is engine selection.
When building your own, or choose from the available stocks, you have two engine options available, either HEMI 6.4 liter V8 Heavy Duty gasoline engine or Cummins 6.7 liter inline-6 turbo diesel engine.
Other factors which affect the towing capacity of Dodge Ram 2500 are the presence or absence of various equipment.
For example, a 20,000 pounds rated 5th wheel hitch will increase the towing capacity to its maximum.
But there are other factors that can decrease it.
Towing capacity is related to the maximum rated tongue weight of any vehicle, which is also a component of the load capacity of the said vehicle.
In turn, the load capacity is part of the GVWR of any Dodge Ram 2500, and any other vehicle for that matter.
All Dodge Ram 2500 have GVWR or the maximum weight when loaded with all fluids, passengers, and allowed loads to maximum allowed capacity; of 10,000 pounds.
So, the more additional equipment any configuration has, means that its load capacity will be decreased.
Though it may sound not logical to many people, even the addition of a 4×4 drive decreases the towing capacity.
In turn, this decreases the hitch weight rating of that configuration, and consequentially the maximum tow capacity of it.
Read also: What Truck Can Tow 30,000 lbs
What Is A Dodge Ram 2500 Towing Capacity?
The lowest towing capacity has the top-of-the-line trim, loaded with all the bells and whistles, Power Wagon trim level with a crew cab, 4×4 drive train, and 6 feet 4 inches bed.
When it comes to the Cummins engine configuration, the situation is a bit different.
The maximum 20,000 towing capacity has all trim level configurations with 8 feet cab, two-wheel drive, and the 5th wheel hitch.
While theoretically, these configurations could have higher tow capacities, the limiting factor is 20,000 pounds rating of the 5th wheel hitch.
The lowest towing capacity with this engine again goes to the top-level trim, this time it is the Limited, with 4×4 drive, the Mega Cab option, and 6 feet 4 inches bed.
Read also: How Much Can a Dodge Ram 1500 Tow (Towing Capacity!)
Below you can find the 2014–2021 Dodge RAM 2500 Towing Capacity which included:
| Year | Dodge RAM 2500 Towing Capacity |
| --- | --- |
| 2022 | 20,000 lbs |
| 2021 | 19,780 lbs |
| 2020 | 19,780 lbs |
| 2019 | 19,780 lbs |
| 2018 | 13,890 lbs |
| 2017 | 13,890 lbs |
| 2016 | up to 16,320 lbs |
| 2015 | up to 18,000 lbs |
Does A RAM 2500 Come With A Towing Package?
RAM 2500 is a workhorse, and in a basic configuration of every trim, comes quite well equipped for towing.
Because of this, it doesn't really have a specific optional towing package without which you wouldn't be able to pull a trailer behind it.
It has an excellent trailer hitch receiver already factory installed, with the 2-inch tube and both 4- and 7-pin wiring harness.
But it does have more than a decent selection of optional equipment that is intended for making towing both easier and safer.
Arguably the most useful of these is the so-called Towing Technology Group, a collection of high-tech solutions and aides for towing.
It is available on the Power Wagon, Limited, and Limited Longhorn trim levels and brings a lot of useful functionalities to camera systems.
The most useful one is the hitch guidance view, which uses convenient guidelines on the tailgate camera view to help you hitch the trailer.
The cargo view camera will provide you with a direct view of the cargo bed, while the surround-view camera system adds many helpful viewing angles of your trailer.
Besides this, there are two equipment "packages" that can make towing easier.
The first is the Tow-Mode Digital Rear-View Mirror package, which replaces the rear-view mirror with one that can display the video feed from rear-facing cameras, including the optional mounted on the trailer.
The second one is the 5th Wheel/Gooseneck Prep Group, which replaces the rear frame cross-member with a sturdier one that has mounting points for a 5th-wheel or gooseneck hitch.
Besides these, RAM 2500 can be equipped with many other standalone accessory parts that make towing easier.
Do I Need A CDL To Drive A RAM 2500?
As a rule of thumb, you do not need to be a commercial driver's licence holder to drive RAM 2500.
A CDL is required for driving a combination of vehicles whose GCWR rating is above 26,000 pounds, but also when the towed trailer's GVWR is above 10,000 pounds.
Because the GVWR of RAM 2500 is 10,000 pounds if you are towing a trailer with GVWR above 16,000 pounds, a CDL is required.
This requirement, in reality, is very hard to achieve, as even the largest toy haulers stop at the 16,000 GVWR rating.
On the other hand, utility flatbed trailers can have GVWR up to 21,000 pounds, and even if they are empty it is illegal to tow them without a CDL.
If the trailer has a GVWR rating of 16,001 pounds or more, you must have a CDL license to tow it with a RAM 2500.
What Towing Aids Are Available On A Dodge Ram 2500?
There are several choices of optional and standard equipment that will aid you in towing a trailer with a Dodge Ram 2500.
First is the option which increases the towing capacity of your pickup truck, the 20,000 pounds rated 5th wheel hitch.
As a piece of standard equipment, you have across the whole lineup trailer tires monitoring system available, if your trailer supports tire pressure monitoring.
As an optional package, you can have a cargo bed and trailer backing cameras, which can greatly help with both hooking up and backing your trailer.
The reverse guidance split view can be somewhat awkward for use, as it shows a bit uncommon view of the corners and sides of the trailer.
Once you get used to a but unusual view, you will become an expert in backing up and parking with your trailer.
Arguably the most helpful aid you can have on a Dodge Ram 2500 is the trailers reverse steering control.
This is an additional knob on the central console combined with reversing camera that allows you to very intuitively back up with a trailer.
With this knob, you control the way where you want the trailer to go, while the steering wheel commands are then performed by an automatic system.
What You Can Tow With A Dodge Ram 2500?
Depending on the engine, trim, cab, and bed selection the range of things you can tow ranges between "almost any trailer" and "practically any trailer".
The lowest towing capacity of a configuration with a HEMI engine will allow you to pull practically any camper trailer shorter than 38 feet, or a 4-horse trailer with modest living quarters.
The equivalent configuration with a Cummins engine, on the other hand, will not be able to pull only the 40+ feet behemoths such as Jayco's Eagle 334DROK or K-Z's Sportsmen 362BH.
Read also: Do I Need A CDL For Trucks Under 26,000 Lbs?
---
Here are some of my favorite services, products, and Stores
Thank you for reading this article. I hope it helps you find the most recent and accurate RV, camping information. Here are some services, products, and Stores that I use and hope you´ll also find helpful.
There are affiliate links, so if you do decide to use any of them, I´ll earn a small commission. But in all honesty, these are the exact what I use and recommend to everyone, even my own family.
To see all my of most up-to-date recommendations, check out this resource that I made for you!
Top Pick
Best RV Supplies
+ Great Products & Services
+ Approved
+ Save Thousands of Dollars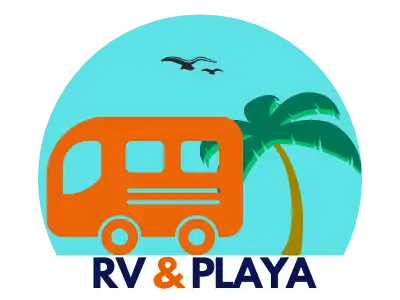 References
https://www.ramtrucks.com/towing/towing-guide.html
Recent Posts