Have you ever used or worked for the grocery delivery service Instacart and either rated your shopper or been rated? If so, you may be wondering, how long do Instacart ratings last? You have come to the right place.
Instacart is a grocery pickup and delivery service in the U.S and Canada, with personal shoppers selecting and delivering shopping for customers.
So, how long do Instacart ratings last? On average Instacart ratings last for around 100 orders. Overall ratings are refreshed each night at midnight. A shopper's overall rating is the average of their last 100 rated orders. Instacart shoppers can be rated on each order, though there is no requirement for customers to rate the shoppers. Ratings range from 1 to 5.
Read on for more information on how Instacart works, how to rate shoppers, how long ratings last, and how to get rid of a low Instacart rating.
What Is Instacart?
Instacart is a grocery pickup and delivery service for consumers in over 5,500 cities across the U.S and Canada. Instacart works with over 40,000 stores, including local grocery stores and larger chains. Instacart offers its delivery service through both a website and a mobile app.
How Does Instacart Work?
Customers can order groceries from their local participating store of choice, and Instacart's personal shoppers will go to the store, select and pick up the items, and deliver them to the customer.
Personal shoppers and customers can communicate through the app as the shopping is done, such as shoppers informing customers if items are out of stock.
Groceries can be delivered on the same day at a time convenient for the customer.
Read also: Do Instacart Shoppers get Tips? (Yes, Here Is How Much)
Do Customers Rate Shoppers on Instacart?
Customers can rate the Instacart shopper that delivered their order once the order has arrived. Instacart shoppers can see the ratings and comments that customers have left.
How Do You Rate Shoppers on Instacart?
You can place orders through both the Instacart website and app, and can rate shoppers on both of these platforms also.
Once your Instacart shopper has delivered your order they will mark your delivery as complete.
Once the delivery is complete, you will immediately receive a message via text asking you to rate your Instacart shopper and Instacart delivery driver through a link to the app or website.
In some areas, the shopper and delivery driver are the same person, yet sometimes they are two different people and you may be asked to rate them overall together or individually.
Clicking through to this rating system, you will need to verify that you are rating the correct shopper by checking their profile image at the top of the screen.
If there were replacements to your order you can rate what the shopper selected and whether these were good replacements by pressing a green thumbs up or a red thumbs down.
Rate the shopper from 1 to 5 stars using the rating system, with 1 star on the left and 5 stars on the right.
In the feedback section let Instacart know if you had any problems with your order such as missing items, poor replacements, if items were not properly packaged or are damaged, or if the delivery was late and not at the requested time slot. You can also provide positive feedback if there is something the shopper did exceptionally well such as an early delivery or selecting a great alternative for an item that was out of stock.
Click 'next' to proceed and press the 'rate order' button to submit.
Read also: How Often Does Instacart Do Background Checks (Proved!)
How Long Do Instacart Ratings Last?
A shopper's rating on Instacart is an average of all of the ratings that they have received during the last 100 rated orders.
As customers do not have to leave a rating, some opt out of this option, and orders that did not receive a rating are not included in the shoppers overall rating.
Instacart refreshes ratings each night so that a shopper's overall rating is constantly being updated to reflect the most recent orders.
What is a High Rating on Instacart?
Instacart ratings go up to 5, so a rating between a 4.9 and 5 is seen as very high.
What is a Bad Rating on Instacart?
Although Instacart ratings only go up to 5, having a rating of 4.5 is seen as a very low rating, and any rating below 4.9 is considered to be low.
Can a Bad Instacart Rating Get Shoppers Fired?
If Instacart shoppers have a low rating, even a 4.5, it is reported that this can mean their account is at risk of being deactivated and they are essentially fired.
If a shopper continues to receive low ratings, they will have access to less orders or batches. Batches are offered to the shoppers based on their ratings, with the higher-rated shoppers having access to more batches and to batches first, therefore granting them more work opportunities.
How Do Instacart Shoppers Get Rid of Bad Ratings?
Instacart has stated that it will automatically drop the first lowest rating that a shopper receives, yet just one negative review can drop a shopper's average significantly.
The only way to sustain a high average is to receive reviews close to 5 for the next 100 orders and to take on more orders to get higher reviews.
For many shoppers, 100 orders could take around a month or more of work to remove one low Instacart rating.
Read also: What Does Instacart Look For In A Background Check
---
Here are some of my favorite services, products, and Stores
There are affiliate links, so if you do decide to use any of them, I´ll earn a small commission. But in all honesty, these are the exact what I use and recommend to everyone, even my own family.
To see all my of most up-to-date recommendations, check out this resource that I made for you!
BEST Of The Best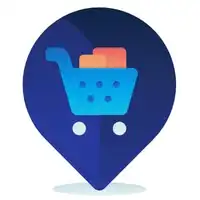 References
Recent Posts