People also ask, what is Good Guys replacement policy?
Good Guys discount warehouse for electrical products has a pretty detailed replacement policy that covers just about any situation you might find yourself in. Including items that have been opened, used, and even broken.
This article is the best place for you for more information on the Good Guys replacement Policies and their minimum volunteer warranty guide.
Here we will make understanding these guidelines, rules, and regulations easier and with more clarity.
Good Guys' Replacement Policy
Good Guys has a unique replacement policy in place for customers who purchase any of their goods. The regulations for replacement items are separated into three categories all products minus computers, tablets, and split system air conditioners.
All Products Excluding Computers, Tablets, and Split Systems
The majority of products sold at any Good Guys locations are available for replacement or repairs, depending on their price. As the price increases, the length of time for a repair or replacement gets longer.
$1000 or less: Anything purchased for less than $1000 (typically) has a three-month return policy (less restrictive) if the store inspects the item and feels the replacement is faulty or defective that wasn't caused by the customer. A replacement also is provided for up to a year if the team that comes out to inspect it believes it falls un the warranty guidelines. After a year, only repairs are provided.
$1000-$4000- Any products between $1000 and $4000 are eligible for a repair or replacement if the product is inspected by a store employee and it is believed the damage is the manufacturer's defect and falls under the guidelines of the warranty for up to six months. (less restrictive) .Products at this price are eligible for up to 5 years depending on the damage and the cause determined by customer service. (more restrictive).
Computers and Tablets
Computers and tablets have less of a timeframe for replacement, with three months being the typical allotted time as long as the damage or malfunctions are due to a manufacturer's defect.
If the product is over $1000, you will be given a six-month window for replacement or repairs.
The guidelines may be extended due to special circumstances for up to a year but are typically solved with repairs and not a replacement and the chances of your device is covered under warranty for that long isn't very good.
Split System Air Conditioners
A split-system air conditioner is covered for replacement under warranty if there is a noticeable manufacturer defect within three months of purchase, no matter how much you paid for the product.
The majority of repairs requested can be covered for up to 5 years as long as you can prove you did not cause any damage to the product.
In short, most customers have a much better chance of getting defective items repaired rather than replaced.
You also must allow the employees of Good Guys to come into your home to assess the damaged item before any option is offered.
Can You Return Items to The Good Guys?
Yes, there are options to return products as long as they are covered under warranty and typically only qualify if the item has a malfunction or came to your broken or defective.
Another way to get a full refund on products purchased at The Good Guys is if the customer changes their mind and no longer wants the item. 
This is only valid if the product is still in a brand new condition, unopened, unused, and still in working condition. These items must be returned within 30 days of the original time of purchase.
These returns do not include the cost of shipping, and PCs or tablets are not covered under warranty due to a change of mind.
Read also: What Is Walmart Return Policy Opened Electronics? (Secrets Nobody Is Talking About)
Can You Replace a Gift Card?
For the most part, gift cards cannot be replaced due to a change of mind. The only way to exchange a gift card at good guys is if the activation process wasn't completed properly by the store.
If you purchase a 3rd party gift card from a Good Guys location and you have any issues with those cards, you will need to contact that store itself, as Good Guys do not have access to determine activation and use on other companies' gift cards.
Do Good Guys Offer Price Match Guarantees?
Yes, Good Guys are one of the few stores out there that still offer customers the benefits of price-matching products. If you purchase an item from Good Guys and find the same item somewhere else for less.
In this situation, you can submit a claim online and provide proof of the competition's price, and the cost will be adjusted, and you will be given store credit for the amount you were over-charged.
What Happens if the Repairs do Not Fix the Problem?
If you have any problems with a product purchased at Good Guys and customer service comes to your home to repair any issues or damages, but the problem has not been solved, you can then apply to have the product replaced no matter the size or cost of the service.
Do You Get Cash Back for Change of Mind Returns?
While Good Guys allow customers to return fully functioning items that are in brand new condition to the store, you will typically only be offered a gift card or store credit and will not be given cash is exchanged for the unwanted items.
These gift cards can be used at any Good Guys location for the purchase of all the products and services the company provides.
Summing Things Up
If you have recently gone to a Good Guys store and purchased a product that didn't work, didn't work 100%, or was damaged in any way that wasn't due to any fault of your own, then you can get a replacement with little issue.
However, the most frequent solution to a lot of complaints is repairs provided by the company at no cost to the customer.
---
Here are some of my favorite services, products, and Stores
There are affiliate links, so if you do decide to use any of them, I´ll earn a small commission. But in all honesty, these are the exact what I use and recommend to everyone, even my own family.
To see all my of most up-to-date recommendations, check out this resource that I made for you!
BEST Of The Best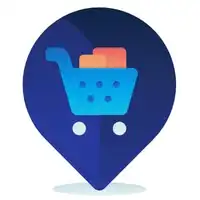 References
Recent Posts