Have you ever asked yourself or your friend what GameStop´s return policy on video games is? Well, you are at the perfect place to find the answer to such a question.
What are your options if you've picked up a game that just isn't quite what you expected, or you no longer want?
Many of the big retailers are actually very strict about what you can return when it comes to video games and gaming accessories.
So, what is GameStop's video game return policy? Video games like Xbox, Play Station, Wii, or Nintendo Switch that are purchased at GameStop are covered by their standard returns policy, which gives you 30 days to get a refund or exchange on an unopened product.
This article will tell you everything that you need to know about the return policy that GameStop has for video games, and what different options you've got as a customer if you've purchased a title at one of their stores.
What is GameStop?
Before we get into their returns, let's take a look at GameStop as a company. Established over 35 years ago, in 1984, GameStop has long been a staple of the gaming marketplace.
They are one of the largest video game retailers in the world and operate over 4,000 stores around the world – the majority of which are in the United States.
Though online and digital purchases have started to take over the space, reducing the public demand for brick-and-mortar retail, GameStop has held strong and they are still a popular choice for gamers looking to browse the old-fashioned way, or pick up games online.
GameStop is also well known for buying, selling, and trading – allowing customers to get money back on their old games.
Read also: Does Gamestop Sell Amazon Gift Cards? (Best Tips Explained!)
How Long Do You Have to Make Returns at GameStop?
One of the most important restrictions on any returns policy is how much time you use it. So, how long do you have to make a return at GameStop?
For the vast majority of their products, you only have 30 days to return them.
That is really not a long time, particularly if you're buying something like a video game for someone else.
One of the most common reasons why people return video games is because they were bought as a gift and didn't quite match what the person wanted.
If you're buying from GameStop, the recipient won't have long to bring it back in.
How Do You Return Video Games at GameStop?
It's not difficult to make a return at GameStop, provided you are within the small-time window and you still have the receipt.
You can take your games directly to their store, or you can process returns online (on their returns website) or by phone at 1-800-883-8895.
It's definitely trickier to return online or by phone, in some ways, as you still need to show either your in-store receipt or GameStop.com order number and you will need to mail them the game itself (still in it's original packaging).
Read also: Walmart Video Game Return Policy (Updated Warranty + More)
What Do You Get When You Return a Video Game at GameStop?
If you're returning a video game to GameStop they will either offer you an exchange, or a refund. Getting a refund is generally pretty simple, but be wary if you are returning a game that was bought for you by someone else.
Refunds are almost always going to be made to the exact same payment method that was used for the original purchase.
So if a friend bought the game for you, they're going to be the one that gets the money back. In that case, you can look to get an exchange for a game of the same, or lower, value.
Can You Return Opened Games as GameStop?
All returns, even within the 30-day window, have to be unopened. For video games, this means that cannot have removed the shrink wrap, otherwise your game is not eligible to be returned for a refund.
If you have removed the shrink wrap on your game, then your only option is to make an exchange for another copy of the same game.
This policy essentially allows you to make returns on a defective copy, and you will still only have 30 days to bring it back.
Read also: Best Buy Video Game Return Policy (No Receipt, Opened + More
What About Pre-Owned Video Games?
One of the great things about GameStop is that you can sell them your old games (for a significantly lower price than you paid) and you can pick up pre-owned titles as well.
Because these have already been taken out of the packaging, the returns policy is slightly different.
Pre-owned games are only eligible for returns for 7 days, rather than the full 30 – but they can be opened.
This is great if you pick up a game, test it out, and find out it's not for you, but don't try to abuse the policy. GameStop has been known to ban customers who take advantage of pre-owned game returns as a way to try a number of different titles for free.
Is Digital Content Eligible for Returns?
Well over half of all video games are now bought as digital downloads, which don't have a physical copy to return. Can you still get a refund or an exchange on these at GameStop?
No. Digital content is not eligible for returns, and neither are Gift Cards or Trading Cards.
Digital downloads are not really what GameStop is famous for anyway, though, so most people who shop with them are looking for a physical copy.
What Products Does GameStop Sell?
Although they are definitely most famous for the vast selection of video games that they offer, there is more to shop for at GameStop. In their stores, or online, you can buy:
Video Games
Consoles and Console Hardware
Gaming Accessories
PC Hardware and Accessories
General Electronics
Collectables
Toys & Games
Home Decor
Clothing
Usually, with a vast selection of different products on the shelves, you can expect a big variety in the kind of returns that are available, but that's not exactly the case with GameStop.
Conclusion
What you need to know is that you only have 30 days to return a video game to GameStop for a refund or an exchange. Your game has to be unopened, and you have to bring the receipt with you.
If you've opened the game, then you can only exchange it for another copy of the same title, and pre-owned games only have a 7-day returns window. Additionally, digital copies of games are not eligible for returns.
All in all, GameStop has a pretty limited return policy when it comes to their video games, so you should probably make sure you know what you want before you buy.
---
Here are some of my favorite services, products, and Stores
There are affiliate links, so if you do decide to use any of them, I´ll earn a small commission. But in all honesty, these are the exact what I use and recommend to everyone, even my own family.
To see all my of most up-to-date recommendations, check out this resource that I made for you!
BEST Of The Best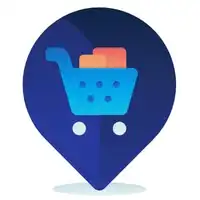 References
https://www.gamestop.com/fullreturnpolicy/
Recent Posts