Have you ever asked yourself or your friend if Whole Foods takes or accepts links cards? Well, you are at the perfect place to find the answer to such a question.
If you are interested in more information regarding Link payments or what payments Whole Foods accept and don't accept, continue reading this article.
So, does Whole Foods accept links? Yes, all Whole Foods locations in the country accept state SNAP benefits which include Illinois links cards as a form of payment for EBT eligible items as well as other items if you receive cash assistance.
Does Whole Foods Accept Links
All whole Food stores across the United States accept food stamps benefits.
No matter what state you reside in or where your food stamps are issued from, they are accepted at any store that is state certified to participate in the program.
What are Links Benefits?
Links are Illinois form of EBT (Electronic Banking Transfer) or often referred to as food stamps. Which is supplemental income given to those who qualify, a means to purchase certain food items from any store that accepts this as a valid form of payment.
Anyone in the state of Illinois who is approved for EBT and/or cash benefits will automatically receive a personal Links card where you can access the funds the same way you would with any other type of plastic credit card.
Whether you are shopping in the state of Illinois or anywhere else, you can purchase items with this card.
Can You Purchase Goods at Whole Foods Stores with Cash Assistance on Links Card?
Yes. If you qualify for cash assistance, that money will be placed on the same card as your food benefits and can be used at any Whole Food store located in the United States.
Unlike food benefits, you can use your cash assistance card to pay for any item in the store, not just food.
Read also: What Grocery Stores Accept EBT Online? (120 Shop For Groceries With SNAP Benefits)
How Do You Check the Balance on Your Links Card?
Before you set out on your shopping trip, you should always check your balance first; this way, you aren't left short at the counter.
Finding this information is easy and can be done by visiting the IDHS or Illinois Department of Human Services website and clicking on the "Manage my Illinois Links Card" tab.
You can also log onto this site to report a lost or stolen card, change your PIN, and check your purchase history.
Can You Use Your Links Card to Shop at Whole Foods Online Store?
Although the Whole Foods brand does accept Link cards, unfortunately, you cannot use them for online purchases at this time.
Whole Foods items are currently sold through the Amazon website, and while you can purchase food through Amazon, and even Whole Foods 365 items through Amazon pantry with a Links card, you cannot purchase the food through the "Whole Foods" tab through the Amazon site.
If you want to purchase Whole Foods products online, you can do so through debit/credit card, direct banking, or PayPal.
Who is Whole Foods?
The Whole Foods Market started out as a small supermarket store located in Austin, Texas, called Safeway. This store was designed to offer local residents healthy, natural vegetarian foods.
Today the company owns more than 500 stores all over North America and the UK, offering natural, healthy, and organic foods sourced by local, international, and wholesale food suppliers.
Most Whole Foods stores provide fresh local farm-fresh produce, bakery items, and some even offer in-store coffee shops.
Read also: Does Whole Foods Own Aldi? (The Truth)
What Payments Can You Use to Purchase Goods at Whole Foods?
You can use government-issued Link cards at all Whole Foods stores. However, the rest of the payment options will vary based on store and location.
Some Whole Food locations will accept mobile app payments such as Square Wallet and Apple Pay.
The majority of payment options widely accepted across the chain of stores include debit/credit card and cash. Most of the local retail sites no longer take personal checks.
You can also save money at the international retail giant with the use of manufacturers' coupons and coupons printed offline. They do not accept coupons intended for competitor stores.
Does Whole Foods Take WIC as a Method of Payment?
WIC or Woman Infant and Children is a program that provides new moms and infants, and children up to the age of 5 with nutritional food necessary to remain healthy.
These benefits come in the form of checks with a pre-set amount of money and items that can be purchased on each one.
Whole Foods does take WIC checks, and you can purchase fresh produce, milk, cereal, and other essential foods at these stores.
What Foods Can Be Purchased With a Link Card
Most foods offered through Whole Foods stores are qualified to be purchased with your Links cards.
Foods approved include but are not limited to:
Grains including cereals and pasta
Meats and fish
Vegetables and fruits
Dairy items such as milk and yogurt
Snacks
Beverages such as juice, pop, bottled water
Peanut butter and jelly
Frozen food items
Baby formula and Baby foods
Items that are not covered with your Links card include:
Alcohol and tobacco products
Hygiene products
Home goods
Fast food
Precooked and already prepared foods
Deli items
Bakery items
Diapers
Basically, anything that isn't food or beverages.
Summing Things Up
While Links Cards are issued by the state of Illinois, as their version of EBT benefits to help low-income families purchase foods to help decrease hunger, they can be used at any Whole Foods store in the United States. However, at this time, you can not purchase goods with a Links card online.
---
Here are some of my favorite services, products, and Stores
There are affiliate links, so if you do decide to use any of them, I´ll earn a small commission. But in all honesty, these are the exact what I use and recommend to everyone, even my own family.
To see all my of most up-to-date recommendations, check out this resource that I made for you!
BEST Of The Best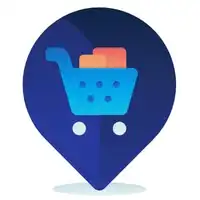 References
https://www.shopfood.com/grocery-stores/does-whole-foods-take-ebt/
Recent Posts