Do you have a gluten intolerance or Celiac disease and are passing your local convenience store Wawa, and wondering if Wawa offers gluten free bread for their sandwiches? The following will give you your answer.
Wawa is a chain of convenience stores along the East Coast, offering a wide range of hoagies, hot sides, and breakfast foods.
So, does Wawa have gluten free bread? Wawa does not have any gluten free bread or gluten free options from its bakery, and therefore none of the sandwiches, hoagies, burritos, or wraps are gluten free. Wawa does have a gluten conscious menu that suggests breakfasts, salads, bowls, and sides which are without gluten. The risk of cross contamination means that Wawa does not declare these items gluten free.
The following will explore which items from Wawa are gluten free and what the gluten-conscious menu means.
What is Wawa?
Wawa is a chain of convenience stores and gas stations located along the East Coast of the U.S. Wawa has over 900 stores in Pennsylvania, New Jersey, Delaware, Maryland, Virginia, Washington D.C., and Florida, making it the largest convenience store chain and third-largest food retailer in Greater Philadelphia.
What Food Can You Get at Wawa?
Wawa is well-known for its made-to-order and takeaway hoagie sandwiches, breakfast foods, and hot sides.
Wawa has a huge variety of hoagie options which come in 4, 6, and 10-inch sizes, including cold hoagies, stacked cold sandwiches, club sandwiches, deli sandwiches, and hot hoagies.
Wawa has other various lunch menu items such as burritos, chalupas, salads, wraps, bowls, soups, mac and cheese, beans, chili, mashed potato, and rice.
There are also warm snacks, cakes, cookies, and ice cream flavors for dessert.
Read also: Does McAlister's have Gluten Free Bread? (The Truth!)
Which Breads Does Wawa Have?
Wawa has a variety of breads and baked bread products, including:
White bread
Multigrain bread
Sourdough bread
Rye bread
Cornbread
Panini
Pita
Bagel
Brioche bun
Classic roll
Wheat roll
Flour tortilla
Hot dog roll
Biscuit
Croissant
Pancake
Waffle
Does Wawa Have Gluten Free Bread?
Wawa does not offer any gluten free bread options. Nothing from the bakery is gluten free.
That means that the hoagies, sandwiches, and wraps are not gluten free and nor are the breakfast options as they are on bread or other items from the bakery.
What Grains at Wawa Are Gluten Free?
Wawa have a selection of gluten free grains, such as:
Seasoned white rice
Quinoa
Hashbrown
Cheesy grits
Brown sugar cinnamon oatmeal
What Proteins at Wawa Are Gluten Free?
Wawa have various meat options which are gluten free, including:
Chicken
Turkey
Beef
Applewood smoked bacon
Ham
Italian meat
Egg omelette
Hard-boiled egg
Read also: Jersey Mike's Gluten-Free Bread? (Secrets You´ll Never Imagine)
What Toppings at Wawa Are Gluten Free?
Wawa has a range of salads, vegetables, and other toppings which are gluten free:
Lettuce
Tomato
Onion
Peppers
Cucumbers
Carrots
Black beans
Pickles
Spinach
Sunflower seeds
Avocado
Hummus
Salsa
What Cheeses at Wawa Are Gluten Free?
The only cheese at Wawa that is not gluten free is the cheddar cheese sauce as this contains wheat.
The other cheeses available at Wawa are gluten free, including:
Cheddar
Swiss
American
Mozzarella
Pepper Jack
Cream
Feta
Parmesan
Provolone
Asiago
What Dressings at Wawa Are Gluten Free?
All the sauces at Wawa are gluten free, including:
Butter
Mayonnaise
Honey mustard
Ranch
Chipotle
BBQ sauce
Buffalo sauce
Cranberry sauce
Garlic aioli
Caesar dressing
Sour cream
Remoulade sauce
Oil
Vinegar
Balsamic dressing
What Breakfasts at Wawa Are Gluten Free?
Wawa have suggested breakfast options on their gluten conscious menu:
Cinnamon brown sugar oatmeal
Scrambled egg breakfast bowl, with turkey sausage, spinach, and tomato
Egg white omelet bowl with chicken steak, cheddar cheese, spinach, salsa, and avocado
What Salads at Wawa Are Gluten Free?
Most of the salad, vegetables, proteins, cheeses, and dressings at Wawa are gluten free for a customized salad. Yet Wawa have also put forward salad suggestions on their gluten conscious menu:
Chef salad with roasted turkey, romaine, ham, cheddar cheese, hard-boiled egg, cucumber, tomatoes, and ranch dressing (with croutons removed)
Southwest chicken salad with roasted chicken, romaine, cheddar cheese, black beans, salsa (with crispy jalapeno removed)
Italian antipasto salad, with Italian meats, spring mix, tomatoes, hot peppers, asiago cheese, and balsamic vinaigrette dressing
What Bowls at Wawa Are Gluten Free?
Wawa have also put forward bowl suggestions on their gluten conscious menu:
Rice and bean bowl, with chicken steak, lettuce, red onion, salsa, and chipotle sauce
Lettuce and roasted turkey bowl, with hard-boiled egg, cheddar cheese, peppers, and garlic aioli sauce
Quinoa and roasted chicken bowl, with hummus, cucumbers, red onion, hot peppers, spinach, feta cheese, and red wine vinegar dressing
What Sides and Snacks at Wawa Are Gluten Free?
Wawa have a variety of fruit and salad gluten free sides, including:
Mashed potatoes
Rice
Black beans
Farmhouse garden salad
Potato salad
Fruit cups
Apple peanut butter dipper
Celery and carrot ranch or peanut butter dipper
Mango parfait
Tropical yogurt parfait
What Desserts at Wawa Are Gluten Free?
None of the dessert options at Wawa are gluten free, everything from the bakery contains gluten, including the donuts, muffins, fritters, cheesecakes, croissants, and cookies.
What Food Is on the Wawa Gluten Conscious Menu?
Wawa has put together a gluten conscious menu available to view on their website, along with plant-based, vegan, and low sodium options as part of the 'Wawa your way' menus.
Wawa also have allergen information on their website which shows what contains gluten and wheat, and a nutrition calculator so you can see what the content of protein, fat, carbs etc in each meal option is.
Gluten conscious meals are meals made without gluten. The ingredients do not contain any gluten, but they are not specified as gluten free by Wawa as there is a risk of cross-contamination with gluten products.
Wawa state that these ingredients share storage and preparation areas and utensils with products containing gluten.
Cross-contamination can have occurred through both the supply chain and the store environment. Therefore, Wawa states that these products are not suitable for those with a gluten intolerance or sensitivity, a wheat allergy, or those with Celiac disease.
---
Here are some of my favorite services, products, and Stores
There are affiliate links, so if you do decide to use any of them, I´ll earn a small commission. But in all honesty, these are the exact what I use and recommend to everyone, even my own family.
To see all my of most up-to-date recommendations, check out this resource that I made for you!
BEST Of The Best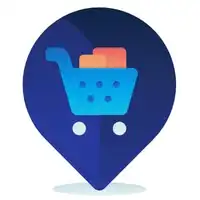 References
https://www.wawa.com/fresh-food/nutrition-quality-food/nutrition
https://www.wawa.com/fresh-food/nutrition-quality-food/wawa-your-way
Recent Posts