If you have EBT to buy groceries using SNAP benefits then you may be wondering which grocery stores accept EBT, and does Target takes EBT?
Target is a huge department store chain, with stores in all 50 states. Target sells a variety of products, such as food, groceries, clothing, household items, and electronics.
So, does Target accept EBT at self-checkout? Yes, Target accepts EBT payment cards at all of their stores in all 50 states. EBT cards can be used to pay for eligible items at both the cashier checkout and the self-checkout. Target only accepts EBT payment instore, and not online for delivery or curb side pickup.
Read on for more information about which items are eligible for EBT at Target, how to identify eligible products, and how to use an EBT payment card at the Target self-checkout.
What Is EBT?
EBT, which stands for Electronic Benefits Transfer, is the electronic system by which those with SNAP benefits can pay for their eligible groceries.
EBT is usually given as a card, similar to a debit card, which can be used in certain stores to buy eligible items, and credits are debited from the EBT SNAP account when items are purchased.
This way the store is reimbursed for the food.
EBT payment cards are accepted all across the US, in all 50 states, and at most grocery stores.
What Is SNAP?
EBT is used as the payment for SNAP, which stands for the Supplemental Nutrition Assistance Program.
SNAP is a federal benefits program granted by the USDA Food and Nutrition Service. This is a nationwide program, meaning that most grocery stores accept SNAP and EBT payments.
The SNAP program supplements the food budget for low-income families and individuals to purchase healthy food and nutrition benefits at grocery stores.
Does Target Accept EBT In-Store?
Yes, Target accepts EBT card payments in all of its stores across the 50 states at both the cashier checkout and the self-checkout.
The cashier or computer will debit EBT eligible items from payment.
Read also: Does Target Accept EBT Online? (Yes, But Read This First)
How Do You Pay at Cashier Checkout With EBT?
When paying at the cashier checkout at Target, you need to separate EBT eligible products from additional items as you load the items onto the checkout. Put the EBT eligible items first, and then you can pay for additional items with another method afterward.
The cashier will let you know if you are unsure if items are EBT eligible.
The cashier will swipe the items through and inform you of the amount payable.
You can then use the EBT card to pay for the items in the same way as a normal debit card, swiping and entering the PIN number.
The cashier will give you a receipt containing the transaction details.
You can then swipe through the additional products and pay for them using your usual debit card or cash.
Does Target Accept EBT At Self-Checkout?
Yes, Target also accepts EBT at self-checkouts at all of its stores, so that customers can put the items through themselves, and the computer will apply the EBT discount in the same way as the cashier.
How Do You Pay at Self-Checkout With EBT?
When paying at the self-checkout you do not need to separate items as you do at the regular checkout, so this form of checkout may actually be easier.
Scan your items, and as you do so the machine will deduct which items are eligible and apply the EBT discount.
Once everything is scanned, swipe your EBT card and enter your PIN.
You will receive a printed receipt stating the purchase information and the SNAP benefit balance.
You can then pay for any additional non eligible items using a normal debit card or cash payment.
Does Target Accept EBT Online?
Although Target accepts EBT card payments in all of its stores, it does not accept EBT payments online on the website or the app.
This means that EBT cannot be used for delivery or pickup, only for purchases made instore.
Target claims that 75% of the U.S population live near a local Target, and so most people on SNAP should be able to get to a store to use their EBT to purchase food.
What Items Are Eligible at Target With EBT?
Although all Target stores accept EBT, not all items at Target are eligible for purchase with SNAP.
The items instore should have a label on them indicating that they are eligible, and the cashier will also let you know at checkout.
Items you can purchase with EBT at Target include:
Fruits
Vegetables
Meat
Fish
Dairy products such as milk, cheese, and yogurts
Breads
Cereals
Rice
Pasta
Seeds
Snack foods
Non-alcoholic beverages
Baby formula
Read also: What Grocery Stores Accept EBT Online? (120 Shop For Groceries With SNAP Benefits)
What Items Are Not Eligible at Target With EBT?
SNAP is provided for nutrition benefits, to purchase healthy food to eat, so certain items are not eligible to purchase from Target with EBT. These items include:
Alcoholic beverages such as beer, wine, or liquor
Cigarettes and tobacco
Hot cooked food
Live animals
Vitamins, supplements, and medicines
Pet foods
Cleaning products
Cosmetic and beauty products
Hygiene and toiletry products
Diapers
Clothes
Household items
Electronics
Toys
To purchase any of these additional items that are not eligible for EBT, a different payment method must be used to pay for them and they will not be deducted from the EBT balance.
---
Here are some of my favorite services, products, and Stores
There are affiliate links, so if you do decide to use any of them, I´ll earn a small commission. But in all honesty, these are the exact what I use and recommend to everyone, even my own family.
To see all my of most up-to-date recommendations, check out this resource that I made for you!
BEST Of The Best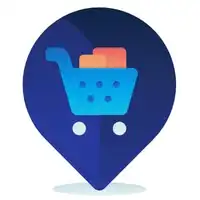 References
Recent Posts