Do you know if State Farm RV Insurance covers water damage? this is one of the questions our readers ask a lot. Well, we´ve got you covered.
As the largest auto insurance provider in the US, it's likely you'll consider State Farm to insure your new RV purchase. Choosing the right policy is important as they offer different types of cover.
You'll want to be sure that your policy covers everything you need, and many will want water damage cover included in their RV insurance.
So, does State Farm RV insurance cover water damage? Yes, State Farm RV Insurance cover water damage. By choosing comprehensive RV insurance with State Farm, your RV will be protected from vehicle theft, and damage caused by fire, wind, hail, flood, and even water damage. You will still need to provide regular maintenance and always check for any exclusions written into your insurance policy before making a claim.
Types of Cover From State Farm RV Insurance
Visiting the State Farm website you'll find a range of different insurance options, from home and contents insurance, car and motorcycle insurance, boat insurance, and a motorhome or RV insurance.
They also offer travel/camping trailer insurance if what is to be insured is towed.
State Farm RV Insurance protects motorhomes, hybrid truck campers, and van campers from accidents causing damage, or from theft or loss of a vehicle.
Much like their auto insurance policies, State Farm RV insurance offers a range of different levels of coverage.
Read also: What Does RV Insurance Cover? A Comprehensive Guide
Comprehensive Insurance
By far the most popular insurance for ultimate peace of mind while your RV is parked in a campground or at home is comprehensive RV insurance.
This level of insurance will cover your RV from damage caused by storms, or events that are not usually on the road.
Damage caused by fire, wind, hail, and flood is covered by State Farms comprehensive insurance.
Collison
Most RV drivers will take out a combination of comprehensive and collision insurance as this is the most likely time that you will require insurance.
Collision insurance covers damage and cost incurred when a vehicle hits another object or overturns during an accident.
Liability Coverage
Every state in the US requires a minimum of liability insurance, with some states requiring additional insurance for collision coverage or underinsured or uninsured driver insurance.
Liability insurance will not cover the cost of repair of your own RV if involved in an accident.
Liability insurance can be divided into two sections: bodily injury liability cover, and property damage liability coverage.
Bodily injury liability covers the costs associated with injuries for which you are legally liable during an accident driving the vehicle.
It covers medical expenses, lost wages, and costs caused due to pain and suffering from the accident.
Property damage liability covers the cost of damage caused by an accident to another person's or company's property.
This also includes loss of use of that property, rental costs, vehicle, or property repair.
Read also: Does RV Insurance Cover Water Damage? What You Need To Know
Medical Payments Coverage (Med Pay)
Similar to auto insurance, you can speak to a State Farm insurance consultant to arrange Medical Payments Coverage.
This level of coverage helps pay medical and/or funeral expenses when a covered person is hurt in an auto accident, no matter who is responsible.
While this type of insurance cover is optional in all states of the US, the coverage includes the driver/policyholder, passengers, or a member of the policyholder's family.
Uninsured ; Underinsured Motorist Coverage
This form of insurance covers you if a driver who hits you doesn't have adequate liability coverage.
It helps pay for medical expenses, lost wages, pain, and suffering, and related damages to your car (in some states of the US, so check your policy).
It is estimated that between 5-26% of drivers are uninsured throughout various states in the US.
In addition to basic RV insurance, a State Farm insurance agent can work with you to customize additional coverage such as the following;
Trip interruption
Personal items and effects stored inside the RV
If you are already a State Farm customer holding a home or auto insurance policy, it's worth talking to your State Farm representative about combining your RV insurance with other types of insurance for discounted rates.
What Does State Farm RV Insurance Cover?
While there are various levels of insurance coverage available, the State Farm RV insurance covers the following:
Insurance against costs incurred due to damage and loss caused by common risks, such as fire, storms, theft, and collision. This also covers water damage suffered by any of these accidents.
Bodily injury to someone else that you accidentally cause while driving your motorhome.
Property damage that you accidentally cause while driving your motorhome.
Personal bodily injury to yourself due to an accident with an uninsured motor vehicle.
Damage to your motorhome caused by an accident.
Theft, fire, and vandalism while your RV is in storage.
Emergency roadside service and assistance in the event of a breakdown while traveling in your RV.
Does State Farm RV Insurance Cover Pre-Existing Water Damage?
One of the great things when taking out an insurance policy with State Farm is that you receive a dedicated insurance agent to deal with all of your queries.
Of course, you'll need to be an existing customer to take advantage of this feature.
However, State Farm has a reputation for excellent customer service and this includes acquiring quotations for RV insurance.
Each policy is determined by a number of factors of your RV including its age, condition, maintenance history, and also how frequently it is going to be used.
If you are looking into State Farm RV insurance, be sure to advise the company of any pre-existing issues so you receive the best quote and coverage possible.
State Farm RV Exclusions
Like all insurance companies, State Farm has some exclusions written into their insurance policies. There are many cases where water damage may not be covered under your existing insurance policy, even if you have comprehensive insurance.
Reviewing the policy document will reveal exactly what is and is not covered by your policy.
Here are a few common reasons noted by insurance policy documents for exclusion:
Manufacturing fault, malfunction, or recall
Intentional damage or theft
Any RV used for paid transportation of people
Any RV that is driven causing an accident by anyone other than the policyholder
RV fungi related issues
Your RV is subject to any lien or rental agreement
Removable audio/video/ electrical products such as radios, TVs, etc.
Summary
State Farm RV insurance offers a wide range of options to ensure that you have the right amount of coverage to freely explore the great open road.
Their comprehensive RV insurance package is the best for dealing with common damage issues caused by flooding, fire, wind, and hail.
If you're unsure about your RV coverage with State Farm, your helpful representative is just a phone call or email away and can advise you of any coverage for specific issues such as water damage.
---
Here are some of my favorite services, products, and Stores
Thank you for reading this article. I hope it helps you find the most recent and accurate RV, camping information. Here are some services, products, and Stores that I use and hope you´ll also find helpful.
There are affiliate links, so if you do decide to use any of them, I´ll earn a small commission. But in all honesty, these are the exact what I use and recommend to everyone, even my own family.
To see all my of most up-to-date recommendations, check out this resource that I made for you!
Top Pick
Best RV Supplies
+ Great Products & Services
+ Approved
+ Save Thousands of Dollars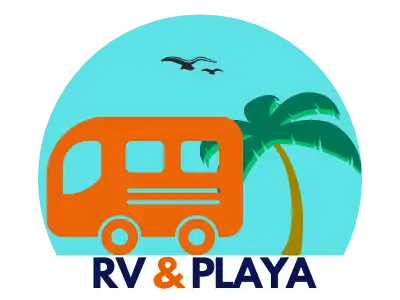 References
https://www.statefarm.com/insurance
https://www.statefarm.com/insurance/auto/coverage-options/liability-coverage
Recent Posts