Do you know if Progressive RV Insurance covers water damage? this is one of the questions our readers ask a lot. Well, we´ve got you covered.
Progressive is a household name when it comes to insuring your home or vehicle, and many also use their RV insurance.
Progressive covers a wider range of recreational vehicle types than other insurers and is considered an RV insurance specialist.
Progressive offers a range of insurance types for your RV with some of the most reasonable prices available, and you could take advantage of Progressive multiple vehicles discount.
So, does Progressive RV Insurance cover water damage? Yes, Progressive RV Insurance cover water damage, your Comprehensive policies will normally cover water damage but will depend on your exact policy. If you have a comprehensive RV policy with Progressive insurance, then your new RV will be protected from theft, damage caused by vandalism, windshield damage, acts of nature, rocks and debris kicked up by other vehicles and accidents or impact with animals. 
It's always worth checking the policy wording for any exclusions. Let's look at the various insurance options offered by Progressive Insurance and get to the bottom of when damage from water is covered.
What Does Progressive RV Insurance Cover?
There are a few types of coverage options available for Progressive's RV insurance, and the right one will depend on your situation, RV type, travel situation, and budget.
Read also: Is Progressive RV Insurance Good? What You Must Know
Comprehensive
As the name suggests, this covers most types of damage, including damage caused by non-accidents.
Damage arising from things such as fire or water damage is usually included. Progressive states "acts of nature" are covered which would include flooding or hail damage.
However, you should still check for specific exclusions in the policy wording.
Collision
This level of coverage protects you if your RV is damaged in an accident that occurs either while stationary or while in use.
Collision insurance also covers accidents from reversing into stationary or low-lying objects. However, water damage is outside of this coverage for the collision option.
Read also: Do You Need Collision Insurance on a Travel Trailer?
Liability
All states in the US require some form of liability insurance, and this insurance covers you if you cause an accident.
Water damage is not included in this type of policy.
Contents and Personal Effects
This level of cover insures loss or damage to personal items or effects that are stored within the RV.
Depending on your level of personal contents insurance, this may cover damage caused by water damage.
Medical Payment Insurance
This form of insurance covers the costs of medical care due to any injuries that occur in the event of an accident.
This includes the medical costs for yourself as the driver and any passengers in your RV.
Water damage is not included in this type of coverage.
Progressive Roof Protection Plus Insurance
If your RV or trailer is less than 6 years old, you can also take out roof protection insurance with Progressive's 'Roof Protection Plus' coverage.
This will cover damage and pay for the repair of the roof, including the effects of wear-and-tear or roof malfunctions.
If you live in an area with high winter snowfall or frequent storms involving fallen debris or hail, then this type of insurance is an excellent option.
Water Damage Exclusions
With any insurance policy, an insurance company will always have a list of exclusions that prevent insurance claims.
Whenever you take out a new insurance policy (or renew an existing policy), you should always carefully check for any exclusions that may affect your potential level of claim.
There are several common exclusions to be wary of regarding Progressive's RV insurance and water damage.
Read also: Does RV Insurance Cover Water Damage? What You Need To Know
Manufacturer Defects
If the manufacturer of your new (or used) RV reports a defect that can cause water damage, Progressive's RV insurance will not cover any water damage claims.
In this instance, it is worth contacting the RV distributor to resolve the manufacturing defect.
Maintenance
If your RV is found to be in poor condition or without regular maintenance, then Progressive's RV insurance may not be liable for claims.
Always maintain your RV, ensuring regular services are conducted and the correct storage is undertaken.
Always use authorized service and repair shops and ensure that your logbook is updated with any maintenance and repair work undertaken.
Snow and Ice Damage
If you do not store your vehicle properly in areas that are affected by high ice and snowfall, then Progressive may not permit a claim.
An RV that has been improperly stored outside and damaged by the accumulation of excessive snow or ice is likely not to be covered.
Always remove excessive ice or snow from your RV regularly if stored outdoors, or ideally, store your vehicle in a protected parking space during the winter months.
Rust, Corrosion, Dry Rot
If your used RV has pre-existing faults that lead to water damage, Progressive may exclude these claims.
If you have purchased a used RV, ensure you attend to any faults as soon as possible to reduce the occurrence of water damage. Any repair work to your RV should also be reported to your insurer. 
My Pre-loved RV Has Water Damage – Can I Insure It?
While many RV insurers will not cover older models of RVs that have previous water damage, Progressive is a specialist in RV insurance and understands that older models come with some pre-existing issues.
Progressive's RV insurance offers comprehensive insurance for RV's and this includes coverage for all sorts of issues, including weather-related damage (e.g. flooding), and water damage.
Before signing up, make sure you review your RV in detail and notify Progressive of any pre-existing conditions.
This way, an insurance representative will be able to provide you with adequate coverage so there are no surprises later on.
Will Pre-Existing Water Damage Incur a Premium on My Insurance Policy?
Reporting previous issues or pre-existing conditions may incur a premium to your RV insurance cost.
Although this may be a small price to pay compared to forking out huge amounts for water damage to your RV later on.
Summary
Most RV owners prefer the peace of mind that comes with Progressive's comprehensive insurance. That's because comprehensive includes most types of damage to your RV including acts of nature such as flooding.
If you're not sure about your level of coverage, it's always best to contact your insurer and discuss your policy in detail.
Be specific and ask a Progressive representative if your policy covers water damage so you can feel comfortable with your level of insurance should an issue ever arise.
---
Here are some of my favorite services, products, and Stores
Thank you for reading this article. I hope it helps you find the most recent and accurate RV, camping information. Here are some services, products, and Stores that I use and hope you´ll also find helpful.
There are affiliate links, so if you do decide to use any of them, I´ll earn a small commission. But in all honesty, these are the exact what I use and recommend to everyone, even my own family.
To see all my of most up-to-date recommendations, check out this resource that I made for you!
Top Pick
Best RV Supplies
+ Great Products & Services
+ Approved
+ Save Thousands of Dollars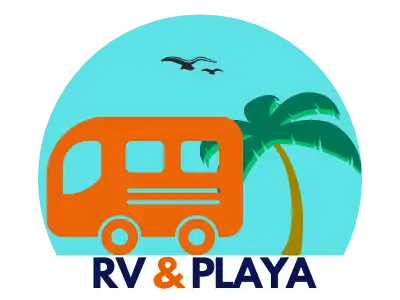 References
https://www.progressive.com/answers/rv-101/
Recent Posts