Do you know if Safeway makes custom wedding cakes? How to order? These are the questions our readers ask a lot. Well, we´ve got you covered.
Yes, Some Safeway bakeries will make a variety of wedding cake designs and you can order online or visit the store in person. Safeway wedding cake prices will vary from $9 for a round cake single layer to up to $120 for 3 Tiers. However, you may need to call to confirm if your Safeway bakery will specifically make large wedding cakes.
All Safeway bakeries can create beautiful special occasion cakes.
We will examine some of those options and the options of wedding cakes that some Safeway bakeries provide.
Does Safeway Bake Wedding Cakes?
Safeway Bakeries can do a variety of custom cakes. Most bakeries include wedding cakes. However, each Safeway Bakery can have different options available, so you will want to call and make sure they can do the kind of cake you have in mind before you plan on the order.
In general, getting your wedding cake from Safeway can be a simple way to save money. They have professional bakers and cake decorators on the staff, so the cake will be beautiful and will taste good.
You may, however, have more limited options and they may not be able to recreate the most intricate cakes you find on Pinterest.
How Much Do Custom Cakes Cost?
Safeway wedding cake prices will vary between $9 to $120.
| Safeway Cake designs | Safeway Wedding Cake Prices |
| --- | --- |
| Sheet Cakes: | |
| Full Sheet | $55.99 USD |
| 1/2 Sheet | $45.99 USD |
| 1/4 Sheet | $29.19 USD |
| 1/8 Sheet | $19.99 USD |
| Round Cakes: | |
| Single Layer (8") | $8.79 USD |
| Double Layer (8") | $16.49 USD |
| Cupcakes: | |
| Batch of 12 | $13.30 USD |
| Batch of 24 | $21.99 USD |
| Tier/Wedding Cakes: | |
| 2 Tier | $91.30 USD |
| 3 Tier | $117.99 USD |
How to Order a Custom Cake from Safeway
You can order a custom cake by either calling the bakery at your local Safeway or visiting the store in person. You may want to make a quick call before you visit the store to ask if they do custom wedding cakes. That way you do not waste a trip.
Then, you can either describe what you want over the phone or you can visit. Visiting in person is a great option if you have photos you would like to share or if you would like to see what options they already have available.
If you are ordering a wedding cake, these options will ensure that you can personalize your cake and they will make sure that you order something that Safeway can provide.
Can You Order a Cake from Safeway Online?
You can order some custom cakes online through Safeway's online ordering system. However, there are a limited number of designs.
If you want to order a wedding cake, you are more likely to find what you want by calling the bakery or visiting the store in person.
Safeway Cake Designs
What are Safeway cake designs available or what sizes and Shapes of Cakes Does Safeway Have? Safeway can do square, rectangular, and circular cakes.
If you are ordering a cake for your wedding, you can talk to the baker. They are most likely to recommend the circular cake, as this option can be tiered to give you different layers.
Safeway has large cakes around 20" across and small cakes as small as cupcakes. Talk to your local baker to find out which options your store has available.
They will also help you plan to make sure you have enough cake depending on how many guests you plan to invite to your special event.
What Flavors of Cake does Safeway Have?
Safeway has many flavors of cake available. Some are only available in certain areas, so it is safest if you confirm with your bakery before you get your heart set on any one flavor.
Here are the flavors Safeway has for the cake itself:
Chocolate
Vanilla
White double layer with white whip filling
Chocolate double layer with chocolate whip icing filling
Marble
If you want fillings to elevate your cake to the next level, Safeway also has those offerings. These fillings could either be inserted between layers or be put inside the cake.
If you have questions about how the fillings will be used, ask your local baker.
Here are the fillings Safeway has for cakes:
Venetian crème
Lemon
Cherry
Raspberry
Buttercream
Strawberry
Fudge
Whipped Cream
Fresh Strawberries
Cream Cheese Filling
Fresh Fruit
What Icings Does Safeway Have?
An elegant wedding cake will have beautiful icing that compliments the flavor of the cake. Safeway has many options available, so you can choose which icing will best match your wedding cake and fit the theme (while keeping you and your guests happy).
For icing your cake at Safeway you can get:
Chocolate buttercream: This is a fluffy and dense frosting made with butter and sugar. This chocolate kind will be brown, but they can color it slightly with dyes. Buttercream is one of the most common icings
Vanilla buttercream: This is similar to chocolate buttercream, but it is vanilla in flavor. That means it is also white, so it will be more easily dyed to other colors, based on what you want.
Chocolate whip icing: This icing is made with whipping cream, sugar, and some other cream. It is lighter and fluffier than buttercream in texture. This icing is chocolate-flavored. You will have similar issues with dying this icing as you do with the chocolate buttercream.
Vanilla whip icing: This is the same as the chocolate whip icing, but it is flavored with vanilla. Like vanilla buttercream, it can also be dyed in many different colors.
Whipping Cream: Whipping cream is not vanilla flavored. It is like whipped cream you can buy at the store.
Cream Cheese: A cream cheese frosting is made with a cream cheese base. Usually, it is then mixed with powdered sugar to give it a fluffy texture. It is similar to buttercream in texture, but it has a richer flavor.
Read also: What Colors Make Maroon Icing? (Color For Cake Frosting)
Conclusion
Many Safeway bakeries will make wedding cakes, but it is best if you call in advance to make sure they have the style you want.
They have many flavors, shapes, and sizes, and the baker can help you make sure you have a great, inexpensive cake for your wedding.
---
Here are some of my favorite services, products, and Stores
There are affiliate links, so if you do decide to use any of them, I´ll earn a small commission. But in all honesty, these are the exact what I use and recommend to everyone, even my own family.
To see all my of most up-to-date recommendations, check out this resource that I made for you!
BEST Of The Best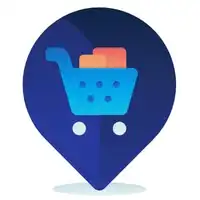 References
https://www.safeway.com/shop/aisles/bread-bakery/cakes-cupcakes/
Recent Posts