People ask, does Instacart scan ID for alcohol delivery?
Instacart is the largest grocery delivery service in the United States, partnering with nearly twenty thousand retailers across five thousand cities across the United States.
Yes, in select markets and states, Instacart offers alcohol delivery with a valid ID at the point of delivery. Scanning the buyer's ID is necessary for delivery completion.
Currently, Instacart offers alcohol delivery in 14 states, partnering with both national chains and local stores for order fulfillment.
Some special fees and other requirements may be included in Instacart service fees for orders containing alcohol items. Customers must be 21 and show an appropriate form of photo idea that displays a birthdate.
Which States allow for Instacart Alcohol Delivery?
Instacart alcohol delivery is available in 14 states.
These states include California, Connecticut, Florida, Illinois, Kentucky, Massachusetts, Minnesota, Missouri, North Carolina, Ohio, Oregon, Texas, Virginia, Washington, and Washington, D.C. However, Instacart is continually partnering with local vendors and retailers to expand into new areas.
With its most recent market expansion, Instacart offers alcohol delivery to nearly four hundred households, with over three hundred retail partners across the United States.
Read also: What Are Instacart Alcohol Delivery Rules (Easy Explained!)
How do I order alcohol from Instacart?
First, buyers should determine whether alcohol delivery is an available option in their area. Some states do not allow Instacart to fulfill orders for alcohol delivery.
To purchase alcohol through Instacart, buyers will use a process similar to placing orders for groceries and other household items.
Shoppers simply go online to https://www.instacart.com or open the Instacart mobile app. Users can select their local area by zip code or name.
Browsing specific stores via Instacart's "virtual aisles" is also offered. Users can then add products such as beer, wine, or spirits to add to their virtual basket.
Because alcohol purchases are not available in all markets, Instacart is not able to fulfill alcohol purchase requests via the "special request" option in Instacart deliveries.
Read also: Does Instacart Deliver Wine (Yes, Here Is How!)
Can I use a promotional code for Instacart alcohol delivery?
Some promotional codes are accepted for Instacart orders that contain alcoholic beverages. This includes promotions for free delivery.
However, many promotions available in Instacart do not apply to alcohol items. Promotion coupons from retailers usually do not apply to alcohol.
Additionally, any promotional code from the Instacart referral program is not valid on alcohol items.
Instacart Express is a membership option that can provide special discounts and perks for regular users of Instacart that include reduced service fees and unlimited free delivery of orders $35 or more.
These discounts can apply to orders with alcohol delivery, provided legal requirements are met. Instacart offers memberships for both monthly and annual subscription fees.
Read also: Does Instacart Accept EBT Cards (Grocery delivery or Pickup)
Will I need to scan my ID for Instacart alcohol delivery?
Instacart orders that contain alcohol have special requirements. Buyers must be physically present in order to present their valid government-issued ID to be scanned. 
The provided form of identification must include a birthdate and photo. In some states, expired forms of identification are not accepted.
Additionally, Instacart Shoppers are not permitted to deliver alcohol to clearly intoxicated persons, nor are Shoppers allowed to leave alcohol unattended.
What kind of IDs are accepted by Instacart for alcohol deliveries?
Instacart accepts the following forms of identification:
State issued Driver's license or identification card with a photo
MIlitary ID card
United States issued passport (in select states only)
Green card (in select states only)
All accepted forms of identification should be unexpired and clearly display a photo and birthdate to indicate the buyer is at least twenty one years of age.
How will my ID information be protected?
Instacart requires valid forms of identification for delivery of all orders containing alcoholic beverages. Some forms of ID may have personal information, such as birthdates, addresses, and other identifying information.
Personal information found on ID cards is not stored on Shoppers' personal devices. after being scanned. Some states like California prevent manual input of personal information in Instacart transactions.
Other states require a signature at point of delivery, providing further consumer protection from identity theft or privacy concerns.
What is the Alcohol Service fee?
The Alcohol Service Fee is charged on orders containing alcohol.
This fee is charged because of the extra labor involved with fulfilling alcohol orders, including mandatory contact and ID scan, as well as any special bagging requirements in order to avoid damage to glass bottles.
The Alcohol Service Fee is $0.01 per order.
How quickly can Instacart deliver alcohol to a location?
In some markets, alcohol deliveries placed via Instacart can be fulfilled in one hour or less. Other ways to get alcohol delivered more quickly include using the Instacart Express service.
Can I get a refund if my Instacart Shopper damages the alcohol in my order?
Alcohol items are eligible for refunds through Instacart.
Buyers are eligible for credit, refund, or redelivery if alcohol items show physical damage, such as broken or cracked glass, broken seals, missing labels, or if insecure bagging contributed to the item being damaged.
It is recommended that buyers contact Instacart Care as soon as possible if your alcohol items are damaged.
Recap
Instacart is the most popular grocery delivery service and is currently accessible to over 80% of households in the United States.
Instacart offers alcohol delivery in 14 states from select national chains and local retailers.
Purchasing alcohol for delivery through Instacart requires a valid photo ID at the point of delivery for scanning in order to complete delivery.
---
Here are some of my favorite services, products, and Stores
There are affiliate links, so if you do decide to use any of them, I´ll earn a small commission. But in all honesty, these are the exact what I use and recommend to everyone, even my own family.
To see all my of most up-to-date recommendations, check out this resource that I made for you!
BEST Of The Best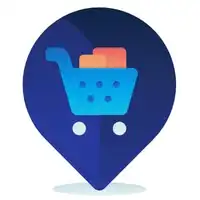 References
https://www.instacart.com/company/updates/cheers-instacart-expands-alcohol-delivery-experience-for-customers-across-the-u-s/
https://www.instacart.com/help/
Recent Posts