People ask, does Instacart deliver to apartments?
Instacart is the largest grocery delivery service in the United States, partnering with nearly twenty thousand retailers across five thousand cities in the United States.
Yes, Instacart provides grocery delivery for a wide range of residences and this includes apartments and gated communities.
Instacart App users have many options for order delivery customization that include live chat with the Shopper processing the order, as well as a field to include additional directions and access codes, if needed.
What is the process for getting an Instacart delivery at my apartment?
To get started with Instacart, you can download the Instacart mobile app or use the Instacart online marketplace.
In the Marketplace, you can browse for specific retailers and shop by adding items to the virtual cart.
Once shopping has been completed, customers review and submit the order, being sure to include any special requests, delivery options, and instructions for the Instacart Shopper who will process your apartment delivery.
Be sure to verify important account details such as delivery address and payment method.
The Instacart app will provide in-app updates on your order process. Users can even chat with their Shoppers.
Once the Shopper has begun processing your order, you cannot make any changes. Once shopping is complete, the delivery process will begin.
This includes securely bagging your items and transporting them to your location.
Read also: Does Instacart Accept EBT Cards (Grocery delivery or Pickup)
How can I give my Instacart Shopper additional directions to find my apartment?
Because apartment complexes and gated communities often have extra layers of security, it is recommended that buyers utilize the Instacart app to provide further delivery instructions to shoppers, such as gate codes, parking locations, building numbers or letters, and any other information that will provide accurate navigation to your apartment.
These additional directions are only visible to Instacart shoppers once they start the delivery portion of order fulfillment.
Does Instacart deliver to apartments with gate codes?
Instacart will deliver to apartments with gate codes or other security measures, provided the gate code has been given to the Shopper for delivery.
This information can be provided in your Instacart account or can be included in the additional information option during order placement.
If the gate code has not been provided, Instacart order delivery may be delayed.
Certain steps can be taken to help Shoppers deal with gate codes. These can include turning on notifications within the Instacart app and keeping phones nearby to be alert to calls or messages from shoppers.
Does Instacart deliver to apartments if no one is home?
If you cannot be home for the delivery of your Instacart order, check with a neighbor or friend to see if they can accept the delivery on your behalf.
If that is not an option, buyers can provide a note in the Instacart app to designate a place for the order to be left unattended. Buyers who choose to leave orders unattended are solely responsible for the order after it has been delivered.
Unattended orders that are damaged, stolen or spoiled due to temperature sensitivity are not eligible for refunds or item exchanges. Orders containing alcohol can never be left unattended.
What should I do if my Shopper cannot find my apartment for delivery?
Additional directions within the Instacart App help Shoppers anticipate any delivery obstacles. These directions can be entered before placing your order.
If you need to enter directions after the order has been placed, you must do so before the order has been shopped.
Default delivery instructions can also be entered when adding addresses to Instacart accounts.
If a shopper cannot locate your designated delivery area, they may message or call you for further instructions. Orders may not be left unattended unless requested.
If the Shopper cannot get in contact with a buyer for an extended amount of time, the order will may be cancelled.
Will an Instacart Shopper bring my groceries inside my apartment for me?
While it is common practice for Instacart Shoppers to haul groceries to dwellings on different floors via stairs or elevator, Shoppers are not obligated to bring groceries inside the apartment, only to the door (or other designated drop-off).
However, special circumstances (pregnancy, injuries, illness, elderly) may encourage a Shopper to take heavy items inside for the buyer, even if it is not required.
If you regularly order from Instacart, there may be many different shoppers processing your orders for delivery.
Read also: Do Instacart Shoppers get Tips? (Yes, Here Is How Much)
How much should I tip the Instacart Shopper for an apartment delivery?
Because the delivery of orders in an apartment or gated community requires additional labor (such as inputting gate codes or managing other security requirements, carrying groceries up flights of stairs, etc) it is recommended that Buyers tip accordingly.
Tips make up the majority of the Instacart Shoppers' salary, so generous tipping for effective Shoppers is a good practice, especially for regular users of Instacart delivery.
Instacart recommends a 5% tip minimum for delivery orders.
Can I pay for my order with cash when it is delivered?
All payments for Instacart orders take place in the Instacart mobile app. External payments are not necessary, and this includes cash.
Adjusting the shopper's trip also takes place in the Instacart mobile app. If payment issues arise for either Shoppers or Buyers, contact Instacart Care as soon as possible.
Recap
Instacart is the most popular grocery delivery service and is currently accessible to over 80% of households in the United States.
Instacart delivery is an available option for apartment dwellers, provided appropriate delivery instructions and directions are provided to shoppers.
Buyers can opt to leave some orders unattended at the point of delivery if specifically requested, but Buyers are ultimately responsible for order theft or damage once delivery is completed.
---
Here are some of my favorite services, products, and Stores
There are affiliate links, so if you do decide to use any of them, I´ll earn a small commission. But in all honesty, these are the exact what I use and recommend to everyone, even my own family.
To see all my of most up-to-date recommendations, check out this resource that I made for you!
BEST Of The Best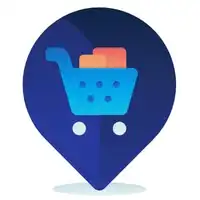 References
https://www.instacart.com/help/
Recent Posts