Instacart is the largest grocery delivery service in the United States, partnering with nearly twenty thousand retailers across five thousand cities in the United States.
Instacart provides grocery delivery for a wide range of hotels, however, some hotels do not accept on-site grocery deliveries. Universal Studios Orlando resorts allow Instacart deliveries with some additional requirements. 
Instacart partner retailers can be found all around the Orlando area. Instacart buyers should always check with their hotel's front desk staff in order to make sure they can receive their Instacart delivery. Instacart orders may also be fulfilled for pick-up or delivery can be arranged off hotel property if necessary.
Does Instacart deliver to Universal Studios Orlando resorts?
Instacart delivery is available at more Universal Studio Orlando resorts.
Some special requirements include being physically present to accept the delivery, completing the transaction in the lobby or curbside, and allowing for a two hour window of order completion and delivery.
Instacart allows for order delivery times to be changed as long as the shopper has not already started fulfilling the order.
What retailers in Orlando does Instacart fulfill orders from?
The following retailers can be used to shop via Instacart for delivery to Universal Studios Orlando resorts:
Aldi
Publix
Costco
Sprouts
The Fresh Market
Earth Fare
Additionally, many retailers offer their own grocery delivery service.
Read also: What Are Instacart Alcohol Delivery Rules (Easy Explained!)
Which Universal Studios Orlando resorts accept Instacart deliveries on-site?
Universal Endless Summer Resort
Aventura
Cabana Bay
Loews Sapphire Falls
Loews Royal Pacific
Hard Rock Hotel
Loews Portofino Bay
Can my Instacart Shopper bring my order to my hotel room?
At Universal Studios Orlando resorts, Instacart deliveries must take place in the hotel lobby. Non-guests are not permitted in the hotel hallways. Other alternatives include curbside delivery. Instacart orders cannot be left unattended in the hotel lobby. Hotel staff will not accept deliveries on your behalf.
Can the hotel front desk hold my Instacart order if I'm not present for delivery?
Hotel staff will not accept or hold Instacart orders for hotel guests. Buyers should plan to be physically present for their Instacart order delivery. If items cannot be delivered, the order may be cancelled.
How can I give my Shopper additional delivery instructions?
Providing delivery details for Shoppers via the Instacart app, or via messages, is a great way to ensure timely delivery of your order.
This can include details such as where to park during delivery, location of the hotel lobby, and any other special delivery requirements as dictated by hotel management.
Simply provide the helpful instructions within the field provided in the order form, and make sure to turn on notifications in the Instacart app so you do not miss any communication from your Shopper.
Shoppers may also call or text if they run into any issues, so be sure to keep your phone close by.
How do I place an order for delivery to a resort at Universal Studios Orlando?
As long as the hotel or resort does not have special requirements, an Instacart order for a delivery at a hotel follows a similar process as an order delivered to a personal residence.
Buyers can browse for items via the Instacart mobile app or online at Instacart's online marketplace. Buyers select retailers, add items to their virtual cart, then review and submit the order.
Order instructions, such as special requests, delivery window options, and shopper instructions can be added to the order before submission.
Delivery address and other account details, such as payment, should be verified before order submission.
Once the Shopper has finished processing the order, they will begin the delivery process, which includes bagging and transporting your items for delivery.
Does it cost extra to have an Instacart order delivered to a hotel?
Most Instacart deliveries have a flat delivery fee of $3.99 for same day orders more that thirty five dollars. This includes deliveries to hotels. For orders less than thirty five dollars or expedited deliveries, additional fees may apply.
Orders containing alcohol are charged an additional service fee. Furthermore, generous tipping, especially for complicated orders and deliveries, are highly encouraged; Instacart shoppers received 100% of tips from orders.
Instacart Express users can expect no delivery fees on every order over thirty five dollars, as well as lower service fees.
How much should I tip
Instacart Shoppers receive 100% of tips associated with their order. It is considered appropriate to tip Shoppers more when a delivery is complicated by factors such as additional security.
Instacart recommends that tips to Shoppers be at least 5% of the order total. A good rule of thumb when calculating a tip for an Instacart delivery is $1 per bag.
Tip adjustments can be completed within the Instacart mobile app. Cash tips are not required.
Read also: Does Instacart Accept EBT Cards (Grocery delivery or Pickup)
Recap
Instacart grocery delivery to hotels can be a great, budget friendly option for Orlando travelers staying at Universal Studios Resort properties. Instacart delivery is usually available for hotel guests, though some resorts may have special requirements.
At Universal Studios Orlando resorts, this usually means accepting your order in person in the hotel lobby. If the hotel does not allow for Instacart deliveries, orders may instead be placed for in-person pickup at a local retail location, or for curbside pickup by an Instacart shopper.
Always check with hotel staff to see what you can expect before placing an Instacart delivery order.
---
Here are some of my favorite services, products, and Stores
There are affiliate links, so if you do decide to use any of them, I´ll earn a small commission. But in all honesty, these are the exact what I use and recommend to everyone, even my own family.
To see all my of most up-to-date recommendations, check out this resource that I made for you!
BEST Of The Best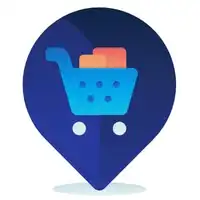 References
https://orlandoinformer.com/universal/grocery-delivery/
https://www.instacart.com/help/
Recent Posts