Have you ever asked yourself or your friend if Instacart delivers alcohol? Well, you are at the perfect place to find the answer to such a question.
Yes, Instacart provides grocery delivery services for a range of products, and this includes alcoholic beverages from select retailers and in certain states. Certain legal restrictions apply to alcohol purchased through Instacart. All alcohol deliveries through Instacart require physical presence at the point of delivery and a valid ID.
Instacart currently delivers alcohol in 14 states, from select retailers that range from grocery stores to specialty liquor stores. Instacart requires alcohol purchasers to show a government issued id at the point of delivery.
Shoppers are not allowed to leave orders containing alcohol unattended, so shoppers should prepare to be present at order delivery.
How can I find out if my state allows for Instacart alcohol delivery?
Delivery of alcoholic beverages through Instacart is only available with certain retailers and markets. Instacart is continually expanding the option of the alcohol delivery. Instacart alcohol delivery currently offers this service in the following states and territories:
California
Connecticut
Florida
Illinois
Kentucky
Massachusetts
Minnesota
Missouri
North Carolina
Ohio
Oregon
Texas
Virginia
Washington
Washington, D.C.
Read also: What Are Instacart Alcohol Delivery Rules (Easy Explained!)
How do I order alcohol through Instacart?
Ordering alcohol through Instacart is an easy process. Orders can be placed through the Instacart mobile app or on the Instacart website.
Enter your location information (zip code, city, state, etc), select the retailer, and shop. As Instacart expands its alcohol delivery options, customers in select markets can also shop at local beverage shops for delivery.
If alcohol is not available for Instacart delivery in your local area, be aware that Instacart does not honor "special fulfillment requests" for alcoholic beverages.
Instacart customers in participating states can browse their local selections of beer, wine, and spirits with a new in-app interface in the Instacart Marketplace.
What are the restrictions on alcohol items ordered through Instacart?
Instacart delivery of orders containing alcohol is limited by local laws, ordinances, and sales tax requirements of local areas. Instacart also has certain delivery requirements.
These include not leaving alcohol orders unattended or with visibly intoxicated persons. A customer must meet all delivery requirements (physically present, scanned ID) or the alcohol item will be returned to the store and refunded.
Delivery fees and tips may still be charged.
Read also: Does Instacart Scan IDs for Alcohol Delivery? (Do This Now)
What is the process for home deliveries of alcohol through Instacart?
In order to have an Instacart delivery fulfilled for alcohol products, shoppers must be 21 or older. Age verification is required at point of delivery, which includes scanning both sides of your government issued identification.
Alcohol deliveries will not be left with individuals who are clearly intoxicated. Some states also require signatures.
Other than these special requirements, the process for Instacart delivery of alcohol is just like any other order placed with Instacart.
Can I get a refund if my shopper damages the alcohol I ordered?
Instacart will provide a credit, refund, or redelivery of alcohol if the item was damaged in the process of delivery, order fulfillment, and/or inadequate bagging of items.
This includes physical damage, such as broken glass, as well as labels or seals that are damaged or tampered with.
Please contact Instacart Care if your alcohol items are damaged.
What types of ID does Instacart accept for alcohol purchases?
Valid, unexpired, government issued forms of identification are required for Instacart alcohol deliveries. The accepted forms of ID include:
State issued Driver's license/ID card with photo
Military ID
United States-issued passport (in select states only)
Green card (in select states and retailers only)
Please note that certain states have additional restrictions on acceptable forms of ID.
Does Instacart offer coupons, specials, or bulk purchases for alcohol items?
Instacart offers a range of promotions, but whether these promos apply to alcohol items depends on the conditions of the promotion.
For example, alcohol orders usually qualify for delivery promotions, such as free or discounted delivery. However, many retailer discounts available through Instacart do not apply to alcohol products.
Some users may qualify for a special "referral" discount. These promo codes are earned by referring new customers to Instacart.
These codes provide discounts and cannot be used on alcohol products. If an order contains alcohol in addition to other items, the referral discount will only apply to non-alcohol items in the order.
Read also: Do Instacart Shoppers get Tips? (Yes, Here Is How Much)
The Instacart Wine Shop
Customers in select states may see a marketplace in the Instacart called the Wine Shop, which allows for the purchase of "wine packs" Choose your 3, 6, or 12 pack option through the Instacart platform and place your order which will be shipped via FedEx.
This option is currently available to consumers of legal drinking age in the following states:
California
Colorado
Connecticut
Florida
Georgia
Idaho
Iowa
Indiana
Kansas
Louisiana
Maine
Maryland
Massachusetts
Michigan
Minnesota
Missouri
Montana
Nebraska
New Hampshire
New Mexico
New Jersey
New York
Nevada
North Carolina
North Dakota
Ohio
Oregon
Pennsylvania
South Carolina
Tennessee
Texas
Vermont
Virginia
Washington
Washington D.C.
Wisconsin
West Virginia
Wyoming
Does Instacart deliver alcohol in dry counties?
Instacart can only operate and deliver orders in accordance with local laws and ordinances in place that impact the purchase and consumption of alcohol.
As such, Instacart can only provide this service in the states listed above. However, Instacart is always expanding into new markets and areas.
Does Instacart charge any extra fees or taxes on alcohol?
Orders containing alcohol have special fees and taxes applied to the order. If an order qualifies for free shipping or processing, any alcohol will still be subject to the alcohol service fee.
This fee is meant to cover the additional labor that goes into alcohol order delivery, such as ID verification and compliance with local ordinances that govern alcohol delivery.
The Instacart Alcohol Delivery Fee is $0.01.
Other fees that may apply to Instacart orders include service fees for order changes, priority and long distance, pickup fees, and any bag or bottle fees as required locally.
Recap
Instacart is the leading grocery delivery provider in the United States, partnering with over 750 national chains and local retailers.
Instacart offers alcohol delivery in select markets and states.
Alcohol delivery through Instacart has special requirements, such as required ID scan and buyers' physical presence at order drop off. Instacart Alcohol Delivery can be a convenient option for shoppers.
---
Here are some of my favorite services, products, and Stores
There are affiliate links, so if you do decide to use any of them, I´ll earn a small commission. But in all honesty, these are the exact what I use and recommend to everyone, even my own family.
To see all my of most up-to-date recommendations, check out this resource that I made for you!
BEST Of The Best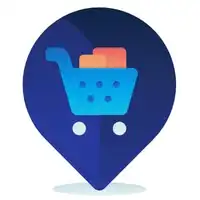 References
https://www.instacart.com/help/section/360007902831/360039166852
https://www.instacart.com/company/updates/cheers-instacart-expands-alcohol-delivery-experience-for-customers-across-the-u-s
Recent Posts