Do you know if Home Depot fills CO2 tanks? this is one of the questions our readers ask a lot. Well, we´ve got you covered.
This past year, there has been a CO2 shortage across the nation. As a result, certain stores that have historically filled CO2 tanks have halted the service.
If your favorite store has been hit by the shortage, you might be on the hunt for new locations that fill CO2 tanks.
So, does Home Depot fill CO2 tanks? No, Home Depot does not sell filled CO2 tanks or offer tank fills, though they sell smaller products related to CO2. However, Home Depot sells smaller CO2 products too. For example, they sell soda stream refills that utilize CO2 for the carbonation process.
These CO2 products may be enough for your needs, but big tanks will need a larger capacity of CO2 than these small products can provide.
To learn more about Home Depot's CO2 products, keep reading. This article provides a guide to getting your CO2 tank filled and alternatives to consider. Read on for more.
Does Home Depot Fill CO2 Tanks?
As of 2021, Home Depot does not fill CO2 tanks, including both online and in-store services. If you need to get a CO2 tank filled, you must go to a different location instead.
Though Home Depot may offer this service in the future, there is currently no discussion about it. So, don't bank on the service being offered any time soon.
CO2 Products Sold by Home Depot
Despite the fact that Home Depot does not fill CO2 tanks, there are a variety of CO2 products you can pick up at the store or on their online site.
From empty cylinder tanks to soda stream CO2 products, there are many CO2 items you can buy.
If you are simply looking for empty CO2 tanks, Home Depot has you covered. They sell a variety of empty tanks so that you can store your CO2 in the future. You can find empty tanks both in-store and online through Home Depot.
Furthermore, Home Depot sells CO2 alarms and safety products. If you plan to use CO2 in your home or business, these safety tools are a must.
Some of the best CO2 safety products offered by Home Depot include detectors and alarms.
Click the link to Amazon to get the CO2 Tank Kit Set to Refill Today!
Alternative Locations That Fill CO2 Tanks
If you simply need your CO2 tank refilled, you will have to look outside of Home Depot.
Even though fewer stores are offering CO2 tank fills than before, there are still plenty of options for most areas.
Here are some alternative locations that fill CO2 tanks:
Welding Shops
The easiest place to find CO2 tank fill services is local welding shops. Welding shops almost always have CO2 in-store and provide fill-up services.
Although it is not guaranteed that all welding shops offer CO2 tank fills, most will.
Hardware Stores
Even though Home Depot and Lowe's do not offer CO2 tank fills, many other hardware stores do. The biggest brand that does is Ace Hardware Store.
You can also check out local hardware stores in your area to see if they provide CO2 tank fill services if you aren't a fan of Ace.
Dick's Sporting Goods
Dick's Sporting Goods has been one of the most reliable in-store locations that provide CO2 tank fills. Although not all Dick's locations have this service, most do.
You can easily call the Dick's store closest to you to find out if your location offers CO2 tank fills.
Hydroponic Stores
Most privately owned hydroponic stores can provide CO2 tank fills. Find local hydroponic stores in your area and call them up to see if they offer this service.
Online Retailers
If you cannot find any in-store locations near you that offer CO2 tank fills, you can always look online.
Online sites like Rapids Wholesale Equipment and Gas Cylinder Source are the two best online options for this service.
Read also: Does Airgas Fill CO2 Tanks (The Truth!)
Don't Forget to Call Before Your Visit
Regardless of where you decide to go to get your CO2 tank filled, always call the location before heading over.
Because of the CO2 shortage, many stores that once offered CO2 tank fills have removed this service from their offerings.
More so, the site can always be running low on CO2 simply from their own use. When this happens, the store might offer CO2 tank fills in general, but they might not be able to fill your tank until they get a new supply.
This would happen even if there was not a CO2 shortage.
Calling ahead of time ensures that the store offers the service and has enough CO2 to get the tank filled that day.
Even though calling ahead may be a bit of a hassle, going out of your way to a store without the service is an even bigger hassle.
Final Thoughts
If you need to get your CO2 tank filled, don't go to Home Depot. Though Home Depot offers many products, some of which are related to CO2, they do not offer CO2 tank refills.
Instead, visit local welding shops, hardware stores, hydroponics stores, and Dick's Sporting Goods, but call before arriving to ensure your location offers CO2 tank filling services.
For those simply looking for small CO2 products, Home Depot may have what you are looking for. It doesn't hurt to look at their website for the product you need.
For everyone else, just go to one of the alternative locations that more reliably provide CO2 products and tank fills.
---
Here are some of my favorite services, products, and Stores
There are affiliate links, so if you do decide to use any of them, I´ll earn a small commission. But in all honesty, these are the exact what I use and recommend to everyone, even my own family.
To see all my of most up-to-date recommendations, check out this resource that I made for you!
BEST Of The Best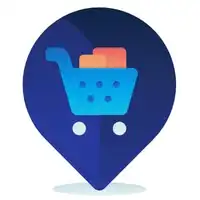 References
https://www.gasworld.com/co2-supply-tightens-in-some-us-states/2021798.article
Recent Posts