Have you ever asked yourself or your friend if Costco accepts food stamps? Well, you are at the perfect place to find the answer to such a question.
Costco Warehouses are a popular retailer for buying items in bulk and can be an appealing shopping destination for households looking to stretch their grocery budget.
So, does Costco accept food stamps? Yes, all Costco Warehouse locations currently accept food stamps as payment for SNAP eligible items. However, Costco does not accept food stamps for online payments, for unapproved program items, or at Costco gas affiliates.
Additionally, EBT cards (which disburse the food stamp funds) cannot be used to purchase Costco memberships.
How do I use an EBT card at Costco?
EBT cards are the delivery method of federal and state funds that support the Supplemental Nutrition Assistance Program (SNAP), also known as food stamps.
EBT cards are accepted at Costco locations and can be used with cashier assistance or at the self-checkout lane.
To use an EBT card in a Costco location, follow these steps:
Separate SNAP eligible items from any other items. If using self-checkout, this step can be skipped as the SNAP discount will be automatically applied.
Once all items have been scanned, present your EBT card to the cashier for swiping or swipe when prompted by the keypad.
Enter the EBT card's four-digit pin
EBT funds will be automatically applied. Continue checking out non-SNAP items if needed.
When in doubt, ask a staff member for assistance. Cashiers are very familiar with processing EBT and SNAP benefits and can walk customers through the procedure.
Read also: Do Whole Foods Take WIC? (SNAP EBT, Food Stamps)
Do I need a Costco membership to use my EBT card while shopping there?
In order to shop at Costco retail locations, a membership is required and this membership is non-transferable.
Costco members are permitted to bring guests with them, however, purchasing the items is meant to be an exclusive member benefit. Some memberships come with a free household card that can be assigned to an additional person in the household.
With the basic membership, only two persons can be on a household account and one must be present in-store.
How much does a membership to Costco cost?
At Costco, there are three types of membership for Costco. These three options have varying annual fees and benefits.
Executive Membership
The Executive membership costs $120 annually and is the most expensive membership. The membership has an additional $60 for upgrades to the more basic Gold Star membership.
Some perks of the membership include additional household cards, and special discounts on certain items, including Costco Services and Costco Travel.
Business Membership
The Business membership is for individuals involved in the resale of items purchased at Costco.
Certain conditions apply to this membership level, such as members providing appropriate business information to Costco as follow-up procedure.
The Business membership has a $60 annual membership fee. Additional names can be added to the account for an addtional $60.
Gold Star Membership
The Gold Star membership is the most popular membership level. This membership is no-frills, and does not offer any additional perks. The Gold Star annual membership fee is $60.
Read also: Does Costco Accept EBT Online? (Proved!)
Does Costco offer discounted memberships for SNAP eligible households?
At present, Costco does not offer free or discounted memberships for low-income households. Members of the military, teachers, and students can qualify for special enrollment perks when purchasing a membership.
Can I use an EBT card to place an online order from Costco.com?
EBT cards are not an accepted form of payment for orders placed online from Costco.com. The following methods of payment are valid for Costco.com shoppers:
All Visa cards
Costco Anywhere card by Citi
Mastercard
Discover Cards (Including JCB and Diners Club)
Most PIN-based Debit/ATM Cards
Costco Shop Cards
Can I get a refund from Costco if I used my EBT card to pay?
EBT refunds are honored at Costco. Additionally, SNAP eligible items are covered under the company's return policy.
Costco guarantees 100% product satisfaction and will refund the purchase price for any item if the customer is dissatisfied.
Receipts and original packaging are helpful but are not required for all returns. EBT card purchases are not eligible for cash refunds.
Customers can elect for the refund to be returned to the EBT card or may choose to exchange the item for an identical replacement.
Read also: What Grocery Stores Accept EBT Online? (120 Shop For Groceries With SNAP Benefits)
What items can I purchase with an EBT card at Costco?
Only SNAP approved items are able to be purchased with an EBT card. Costco will often display SNAP items with a special tag to identify these items to consumers.
Some SNAP-approved items that can be purchased at Costco include:
Fresh fruit and vegetables 
Bread, grains, and pasta
Meat, including fish and poultry
Milk, cheese, yogurt
Dried and canned goods, such as beans
Seeds and plants that can be used to grow food
Non-alcoholic beverages (soda, tea, lemonade)
What Costco items are not eligible for EBT payment?
EBT cards have strict guidelines on what items can be purchased. The program is meant to assist households with food insecurity, so most prohibited items are considered non-essential goods.
These items include:
Cigarettes and tobacco products
Alcohol, beer, and wine
Vitamins, medicines, and supplements
Pet supplies
Hygiene items, such as soap, shampoo, and toothpaste
Prepared foods that are hot at the point of sale
Cleaning and households supplies, such as toilet paper and laundry detergent
Live animals
In addition to grocery items, Costco warehouses also offer a range of other products: books, furniture, and clothing. SNAP benefits cannot be used to purchase any non-approved program item.
Using SNAP funds or EBT cards to purchase unapproved items is prohibited. Selling EBT cards for cash or otherwise trafficking EBT benefits can result in permanent disqualification and penalties that include fines.
Recap
Warehouse retail giant Costco has a well-deserved reputation as a shopping destination for budget-minded consumers. Members and guests of members can enjoy significant discounts on SNAP-approved items.
Food stamps (also known as EBT) are an accepted form of payment in all Costco warehouse locations. However, EBT cards are not accepted online at Costco.com or at Costco-affiliated gas stations.
Additionally, Costco requires membership to shop at their retail locations, which can be a barrier for SNAP households.
---
Here are some of my favorite services, products, and Stores
There are affiliate links, so if you do decide to use any of them, I´ll earn a small commission. But in all honesty, these are the exact what I use and recommend to everyone, even my own family.
To see all my of most up-to-date recommendations, check out this resource that I made for you!
BEST Of The Best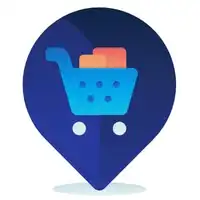 References
https://customerservice.costco.com/
https://www.fns.usda.gov/snap/eligible-food-items
Recent Posts