Have you ever asked yourself if AT&T sells unlocked iPhones? this is one of the questions our readers ask a lot. Well, we´ve got you covered.
Getting an unlocked iPhone is virtually impossible unless you purchase the iPhone directly through Apple. Many "resellers" of iPhones claim that they sell unlocked iPhones, which is a half-truth, as it will lock to the carrier once you insert a SIM card. Is AT& T different?
So, does AT&T sell unlocked iPhones? No, AT&T is no different in that they do not sell unlocked iPhones and they will only unlock your iPhone (if AT&T is the carrier for that, specific iPhone) if you meet certain criteria and eligibility requirements. In many instances, AT&T uses the same 60-day rule that Verizon uses.
If you have a paid-for iPhone that falls under the umbrella of AT&T, there are a few hoops you need to jump through to get your iPhone unlocked and free to do with what you please.
AT&T is not going to go out of its way to unlock it for you because it's against their best interests. 
So it makes sense from a business perspective, but probably isn't the thing a consumer wants to heat the most. 
So, you have to take the reins yourself if you want your iPhone unlocked.
What are AT&T's Requirements?
AT&T has three different categories for their requirements policy if you want to get your iPhone unlocked.
Your personal iPhone device
Active Duty military personnel
Business device requirements
The personal device requirements are by far the most extensive. With military benefits and the dollars that flow in through businesses cutting those groups a bit of slack.
Personal Device Requirements
First and foremost, your iPhone has to be completely paid off. Whichever process you decide to go through, whether it's an installment plan combined with a contract or if you pay off the iPhone entirely through AT&T.
Read Also: Are Samsung Certified Pre Owned Phones Good? (The Truth!)
If you paid for it in full, you won't have to wait an entire 60 days before you can request an unlock. If you paid in installments, the 60-day period begins after you pay the final payment for your iPhone.
There are several stipulations to go along with the installment plan payoffs.
After the final monthly bill payment, your 60 days start at the beginning of the next billing cycle
If you pay it off early, the wireless number that is given to you through AT&T must have been active for at least 60 days
If you pay it off early and your number has been active for 60 days, you can request an unlock after two business days have passed
You cannot have a past due balance on your bill. For instance, let's say that 60 days have passed since you paid for your iPhone in full, however, you are three days past the due date of your AT&T monthly bill. In this instance, you cannot request an unlock until your account is in good standing. 
If your iPhone has ever been reported lost, stolen, or used in a fraudulent scheme of any sort, you won't be able to get it unlocked. This happens most often when an iPhone has been sold through a personal vendor, rather than a business.
Lastly, if you are an AT&T prepaid customer, you need to have been an active prepay customer for at least 6 months.
Active Duty Military Service
If you are being deployed, you can get your AT&T iPhone unlocked immediately, even if you are making payments on the device. This makes a lot of sense, especially since international calls and texts can get very expensive and will do so in a hurry.
Businesses
When it comes to the business-dealing nature of AT&T's iPhone unlocking process, there are three stipulations.
You have to have the permission of your company to unlock your iPhone
Must have completed a prior contract or agreement
If upgraded early but still within a two-year contract, requires a 30-day wait time
That's quite a lot of requirements stretched out over several, different scenarios. So it's not incredibly easy to get your iPhone unlocked by AT&T. As stated above, it's not like AT&T is going to contact you when the time arrives for you to get your iPhone unlocked either.
It's entirely up to you to stay up with the latest if you want your iPhone unlocked and to make sure that you meet all of the requirements.
Putting in an Unlock Request with AT&T
Assuming that you have met all of the above requirements at this point and you want to have your iPhone unlocked, you'll need to put in a request with AT&T to do so, which means you will, in all likeliness, have to stay on top of them about it.
To put in an unlock request with AT&T, you will have to visit this site and ensure that your bill is paid up and that if your iPhone has been paid off, it is the next billing cycle following your last payment.
So long as those prerequisites are met, you should be good to go to request an iPhone unlock from AT&T.
Read Also: Are Verizon Certified Preowned Phones Good (The Truth!)
AT&T Phones Sold Through Apple
The only true source of unlocked iPhones is Apple, however, what if you buy an iPhone through Apple and choose to do so through their AT&T affiliation?
If you choose to go that route, even though you are on Apple's site and using Apple's service, you will be bound by AT&T s stipulations concerning locked iPhones. You may as well go to an AT&T retailer and purchase your iPhone from there unless Apple has some sort of sale going on.
AT&T and Apple's partnership through their site doesn't constitute an exception to AT&T's rules or ways of doing business. If you want a truly unlocked iPhone that you can do anything you want to with, you will have to buy it directly from Apple themselves.
Final Thoughts
AT&T doesn't sell unlocked iPhones, just like the other, major third-party resellers. While AT&T might not be as bad as some, there are still a lot of hoops to jump through if you ever want to get your iPhone unlocked.
---
Here are some of my favorite services, products, and Stores
There are affiliate links, so if you do decide to use any of them, I´ll earn a small commission. But in all honesty, these are the exact what I use and recommend to everyone, even my own family.
To see all my of most up-to-date recommendations, check out this resource that I made for you!
BEST Of The Best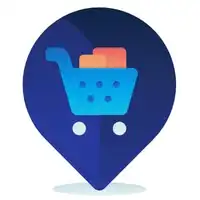 References
https://www.att.com/support/article/wireless/KM1262649/
Recent Posts