Have you ever asked yourself or your friend if you need a CDL to drive a school bus in Virginia? Well, you are at the perfect place to find the answer to such a question.
A Class B Commercial Driver's License doesn't quite have the pull of Class A, but it is still useful for several different types of employment.
Depending on what endorsements you have along with it, the pay has the potential to be excellent.
So, do you need a CDL to drive a school bus in Virginia? Yes, you need a CDL to drive a school bus in Virginia. Driving a school bus in Virginia is a job that requires a Class B CDL, including an endorsement for passengers and an endorsement for school buses. The endorsements are represented by the letters P and S respectively.
Virginia isn't alone in requiring a Class B Commercial Driver's License in order to drive a school bus. All states require some form of endorsement or CDL for a position as a school bus driver.
After all, you're dealing with a high-stress atmosphere in a large, bulky transportation vehicle that's loaded with children.
So it's no surprise that a Class B CDL is required, as well as the additional endorsements. In Virginia, the process for acquiring one is similar to that of most states.
How To Get Started Obtaining Your Class B CDL
To Obtain your Class B Commercial Driver's License in Virginia, with the additional endorsements for driving a school bus, you have to start off with a few prerequisites.
You must be at least 18 years of age
You will have to obtain a Conditional Learner's Permit (CPL)
You'll have to pass a General Knowledge Exam for a CPL
You'll have to pass a knowledge exam for the vehicle in question for a CLP
Obtain a CLP for a minimum of 30 days
The first one is pretty obvious in that you're not going to be allowed to drive children anywhere unless you are a minimum of 18 years old.
The Conditional Learner's Permit is generally obtained and held while you undergo training and are driving a school bus around with a licensed CDL holder.
The vast majority of the time, this phase will take place in a learning environment, such as a CDL course.
In order to obtain your CLP, you'll have to pass a General Knowledge exam, which covers Virginia State Highways laws, and prove that you're reasonably knowledgeable about reading and understanding road signs, proper safety protocols, and understanding of highway regulations.
The specific knowledge exam will revolve around the vehicle you're looking to drive once you obtain your Class B CDL.
In this instance, it's going to be a school bus. So you can expect that it will be a general knowledge primarily focused on driving a school bus.
Lastly, you'll have to hold that CLP for a period of 30 days before you'll be able to test out for your Class B CDL.
Read also: What Are CDL Restrictions? (Codes, Endorsements, O, E, M, and L)
The Process For Obtaining A Class B CDL And Endorsements
A Class B Commercial Driver's License is required if you're going to be driving a commercial vehicle that weighs more than 26,000lbs in Gross Vehicle Weight Rating (GVWR).
This also includes vehicles that exceed 26,000lbs and are towing another vehicle that's less than 10,000lbs.
Obtaining your CDL with S and R endorsements requires several steps along the way:
Have the appropriate identification
Background check
Medical clearance and physical
Knowledge Exam
Air Brakes Exam
On-the-road testing
The appropriate identification means a state-issued, current driver's license. You may have to have a copy of your social security card and birth certificate, so have them with you just in case.
You'll also have to have a background check and undergo a drug screening, which is sometimes doubled up because of your chosen career.
A Medical clearance will have to be issued after you undergo a full physical and are determined to be healthy.
CDL testing of all classes requires a full-fledged knowledge exam, generally followed by an air brakes exam (if applicable), and finally, you'll be tested on the road.
You'll have to drive a school bus and perform different maneuvers for evaluation.
Once you have successfully passed each phase, you'll be awarded a Class B Commercial Driver's License.
The (P) and (S) endorsements vary by county, but typically, school boards will require that you submit to randomized drug and alcohol screenings throughout your tenure as a school bus driver in their district.
Read also: Do I Need A CDL For Private Or Personal Use? (Bus, Trailer)
The Passenger endorsement is required any time you are going to be in a profession where you are driving more than 16 passengers at a time.
The school bus endorsement is only differentiated because you're driving school-aged children rather than adult passengers.
The school bus endorsement will include both a written and skills assessment that covers everything from traffic laws to dealing with children.
Kids are so random and can become a real distraction for a driver.
You'll also have to learn and understand dealing with county rules on bus stops and railroad crossings.
Ultimately, you will have to pass a driving test by driving a school bus with an evaluator along for the ride to grade you.
Once all of your applicable fees are paid and you have tested out on both the general and skills test, you will obtain your (S) endorsement, which has to be renewed once per year.
Read also: How Tall Is a School Bus (Inside & Outside Height for Conversion)
All Things Considered
Each state has its own subtle differences when it comes to obtaining a Commercial Driver's License. However, for the most part, it's almost exactly the same as in any other state.
Virginia's requirements are almost identical to Florida's and so forth and so on.
Knowing that you have to have a Class B CDL with the (P) and (S) endorsements in order to drive a school bus in Virginia gives you the wherewithal to adequately prepare.
Just be aware that county school boards can be picky and for good reason.
---
Here are some of my favorite services, products, and Stores
Thank you for reading this article. I hope it helps you find the most recent and accurate RV, camping information. Here are some services, products, and Stores that I use and hope you´ll also find helpful.
There are affiliate links, so if you do decide to use any of them, I´ll earn a small commission. But in all honesty, these are the exact what I use and recommend to everyone, even my own family.
To see all my of most up-to-date recommendations, check out this resource that I made for you!
Top Pick
Best RV Supplies
+ Great Products & Services
+ Approved
+ Save Thousands of Dollars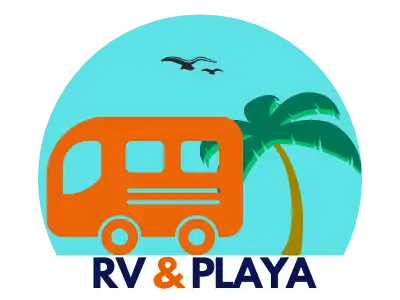 References
https://online-cdl-test.com/Virginia/VA-cdl-school-bus-test
https://www.dmv.virginia.gov/webdoc/pdf/dmv60v.pdf
Recent Posts