Do you need a CDL to drive a motorhome? this is one of the questions our readers ask a lot. Well, we´ve got you covered.
Motorhomes are a step up from the traditional pull-behind campers and they're usually a step up in luxury as well.
If there's one drawback to motorhomes, it's that they can break down like any other vehicle. Oh, and if you live in the wrong state, you may need more than a driver's license.
So, do you need a CDL to drive a motorhome? Yes, you need a CDL to drive a motorhome, only if your motorhome exceeds 26,000lbs GVWR or if your motorhome is towing another vehicle that weighs more than 10,000lbs GVWR. However, that's only the case in fifteen states along with the District of Columbia.
However, if you live in Ilinois—the one state whose restrictions are far more strict—you cannot drive anything heavier than 16,000lbs GVWR without obtaining a Class B CDL.  Mostly, it just depends on which state you live in. 
Thirty-five states do not require any kind of CDL for the personal use of your Motorhome, regardless of whether or not it is a Class A motorhome and exceeds the typical weight limitations that would require a CDL in a commercial operation. 
Motorhomes That Require A CDL Or A Special License In Some States
Outside of Illinois' wacky personal vehicle weight laws, most states, that do require some sort of special license, stick with the general requirements that commercial truck drivers fall under.
Anything over 26,000lbs requires a Class B CDL. If it weighs more than 26,000lbs and is hooked up to an additional vehicle—for towing purposes—you'll need a Class A.
In case you were wondering, GVWR stands for Gross Vehicle Weight Rating. The GVWR of a vehicle is not its actual weight, but the weight of itself combined with how much additional weight it can potentially carry.
If your motorhome is 20,000lbs, and can potentially carry an extra 7,000lbs of weight, it would fall in the category that requires a Class B non-commercial license. 
Class B Non-Commercial CDL Requirements
A Class B, non-commercial license is generally required if the motorhome—and only the motorhome—is over 26,000lbs GVWR. The lone exception would be Illinois.
You are required to have a non-commercial Class B license to drive a motorhome that's over 26,000lbs in the states of North Carolina, Nevada, Kansas, Pennsylvania, Maryland, Texas, and Wyoming.
California also requires a Class B, non-commercial driver's license but it has nothing to do with weight and everything to do with length.
Any motorhome that exceeds 40' in length requires a Class B Driver's License to operate in the Golden State.
Illinois rounds out the list with a stricter guideline set at 16,000lbs for a Class B non-commercial license.
Commercial Driver's License
Hawaii is the lone state that requires a Class A Commercial Driver's License for motorhomes that weigh more than 26,000lbs GVWR.
Wisconsin and Indiana require a Class A Commercial Driver's License for motorhomes that are longer than 45'.
Washington D.C. also requires a Class A Commercial Driver's License.
In all of the states, you have to apply, pay the fees, and take all of the examinations that you would normally have to take to achieve a Class A CDL.
However, Washington D.C. does not require a physical test—driving over the road—just a standard, written test that is the same one administered to drivers attempting to achieve a Commercial Driver's License.
Endorsements
Some states simply require an endorsement, which is usually nothing more than a letter on your license that indicates the kind of endorsement you have.
Nevada, New Mexico, Michigan, and New York require a letter endorsement printed on the front of your driver's license indicating that you are qualified to drive a motorhome or a motorhome with additional towing.
In New York, the "R" endorsement is for motorhomes that are over 26,000lbs. GVWR. There are no other stipulations with that endorsement outside of the weight requirement.
New Mexico requires an "E" endorsement for all motorhomes, regardless of size, weight, or whether or not you're towing additional vehicles.
Michigan only requires an endorsement—the letter "R"—if you're towing an extra vehicle behind your motorhome.
Lastly, Nevada requires a "J" letter endorsement if you are hauling a vehicle that weighs more than 10,000lbs GVWR behind your motorhome.
Read also: What Are CDL Restrictions? (Codes, Endorsements, O, E, M, and L)
Are Motorhomes Difficult To Drive?
Some motorhomes are absolutely enormous. You would think, just by looking at them, that there must be some degree of difficulty driving one.
However, that's not really the case. Sure, it takes some getting used to but for the most part, they're not too difficult to drive.
Thirty-five different states happen to agree.
The vast majority of the United States do not require any form of licensing—outside of a standard driver's license—or endorsements to both own and operate even some of the largest motorhomes.
All states require a CDL to drive a school bus, for instance, but you can purchase an old school bus and renovate it, creating your own motorhome with no CDL required. Essentially, it boils down to liability.
When you drive for a business, you're a liability for them but when you drive a motorhome, you're a liability only to yourself and potentially others around you, which won't cost any business millions of dollars.
All Things Considered
If you live in one of the thirty-five states that do not require a special license, CDL, or endorsement in order to drive a motorhome, you're in luck.
Simply purchase the one you want and head out on the open road.
In the states that do, however, it's not an overly difficult process to obtain the special licensing necessary.
While the fees may be irritating, they're not incredibly onerous either.
When you purchase a motorhome in these states, most of the process will be taken care of when it's registered.
---
Here are some of my favorite services, products, and Stores
Thank you for reading this article. I hope it helps you find the most recent and accurate RV, camping information. Here are some services, products, and Stores that I use and hope you´ll also find helpful.
There are affiliate links, so if you do decide to use any of them, I´ll earn a small commission. But in all honesty, these are the exact what I use and recommend to everyone, even my own family.
To see all my of most up-to-date recommendations, check out this resource that I made for you!
Top Pick
Best RV Supplies
+ Great Products & Services
+ Approved
+ Save Thousands of Dollars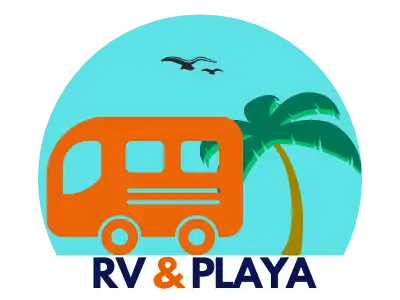 References
https://www.escapees.com/know-your-rv-types/
Recent Posts