Have you purchased a TV from Costco, and either you are not happy with the item or there is a fault?
Do you want to return the TV or replace it with another one Then you are probably wondering, what is Costco's TV replacement policy?
Electronics such as TVs purchased from Costco can be returned for up to 90 days from the date of purchase. Customers can return items if they are not completely satisfied with the product or if there is a fault with the item. Costco can offer a free replacement or refund.
Costco offers a warranty on electronic goods such as TVs for up to two years, which covers faults and malfunctions with the product, but not damage caused by the customer.
Read on to find out what TVs Costco sells, what the returns and replacement policies are in detail, how Costco's concierge service can help, and what Costco's TV warranty is.
What Do Costco Sell?
Costco is a membership warehouse club that originated in the U.S in 1976. Costco has grown and is now a multi-billion-dollar retailer operating in eight countries, with hundreds of locations worldwide.
Due to its bulk-buying operation, Costco members can receive the best prices on a variety of brand-name merchandise in all different speciality departments covering home décor, garden furniture, tyres, optical, electrical appliances, and more.
Costco also offers speciality departments and exclusive member services such as hearing tests, eye tests, a tire service, and fuel stations.
Read also: What Is Costco Return Policy Without Receipt? (Secrets You`ll Never Imagine!)
What TVs Do Costco Sell?
Costco sells a variety of TV brands, such as:
Samsung
Sony
LG
Panasonic
Phillips
VIZIO
SANUS
WireLogic
Hisense
Sharp
TLC
Costco TVs are also available in a wide range of sizes, ranging from 40 inches or less, to almost 90 inches. Costco sells OLED, ULED, LED, QLED, and other screen technologies, with up to 8K UHD and 120Hz.
What Is Costco's TV Replacement Policy?
Costco used to have an unlimited return for electronics but has recently changed the returns policy to a 90-day window.
Customers will have 90 days from the date of purchase to return TVs and tuner-free displays, as well as other electronic appliances such as computers, tablets, cameras, cell phones, gaming consoles, smart watches, and major appliances and white goods such as refrigerators or washing machines.
Within this period a TV can be returned if the customer is not 100% satisfied with the product, or if there is a malfunction with the item.
If a TV does not work or has malfunctioned, Costco offers a free of charge service which covers parts and labor to fix the appliance.
If the customer does not want a replacement for a TV, they can instead be offered a full refund of the price of the item.
What Is Costco's TV Warranty?
Any TVs purchased from Costco are automatically given a 2-year warranty which begins from the day of purchase.
This warranty covers a number of technical faults which may affect the TV, such as:
Power supply burnout
Remote malfunction
Screen malfunction
Sound or speaker malfunction
Button failure
TV not turning on
This warranty will cover repairs to damaged TVs and replacements of broken parts within the warranty.
Costco reserves the right to fulfill the warranty obligations through repair and/or replacement at Costco's choosing. Repairs will be carried out by a Costco-approved service center.
What Are Exceptions to Costco's TV Warranty?
Exceptions to Costco's Television warranty include:
Accidental physical damage
Physical damage caused by misuse or neglect
Liquid damage
Damage caused by fire or lightning strike
Data backup
Software replacement
Computer viruses
Consumable items are not covered under the warranty, such as batteries or cables
Attempts to repair the product by a non-authorized person invalidate the warranty
What Is Costco's Tech Concierge Service?
Costco's Concierge Service provides free technical support for Costco Members on almost all electronic appliances purchased at Costco, including TVs.
If the technical support rep is unable to fix the issue with the TV, they will sort an exchange for a new replacement HDTV within warranty.
This service allows customers to speak with expert technicians that can assist with:
Setting up the product
Answering questions about how to use the product
Troubleshooting issues with the product such as malfunctions or failures
Informing the customer of warranty and repair information
When calling Costco's Concierge Service, have personal information to hand such as your name, Costco Membership number, the item description and model number or the Costco item number of the product, and the purchase date of the product.
How Do You Return A TV To Costco?
Items purchased in-store at Costco can be taken to the returns counter at any Costco warehouse. Items ordered online can also be returned to any Costco warehouse.
Items ordered online can also be returned by filling in the return form online.
Once the online return has been accepted the customer will be given a returns label which can be printed and attached to the box or bag the product was delivered in.
This item can then be shipped back to Costco, or a pickup can be arranged if the item and area are eligible. Larger items may have additional return instructions.
Returning items to Costco is completely free, as customers will be refunded for any shipping or handling fees from return shipping, which will be credited back to the original credit card used to place the order.
Read also: Can I Return An Item To Costco Without a Receipt? (The Truth!)
---
Here are some of my favorite services, products, and Stores
There are affiliate links, so if you do decide to use any of them, I´ll earn a small commission. But in all honesty, these are the exact what I use and recommend to everyone, even my own family.
To see all my of most up-to-date recommendations, check out this resource that I made for you!
BEST Of The Best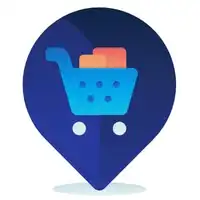 References
https://customerservice.costco.com/
https://www.costco.co.uk/concierge-services
Recent Posts