Do you know if you can return an item to Costco without a receipt? this is one of the questions our readers ask a lot. Well, we´ve got you covered.
Costco is a U.S.-based, multinational membership warehouse club, currently the fifth largest retailer in the world. It is ranked in the top 10 of Fortune 500's largest corporations by revenue.
Costco is known for using its impressive buying power to pass along significant savings to its members.
It is also known for its fantastic return policy, which Costco calls its "Risk-Free 100% Satisfaction Guarantee".
So, can you return an item to Costco without a receipt? Yes, you can return an item to Costco without a receipt, because Costco is membership-based. Costco keeps track of each member's purchases, so it's easy for them to look up the returned item's proof-of-purchase in their records. Just bring in or mail back the items with all of its parts and accessories and you will be eligible for a refund.
In this post, we'll dig deep into Costco's return policy, including how to make a return, as well as some exceptions to their no-time-limit policy.    
Do I need a receipt to return an item bought at Costco?
No, you don't need a receipt to return an item purchased at Costco. Costco keeps track of all purchases through your membership account, so they can simply look up the item in their records and find the proof of purchase.
You don't even need the original packaging, but you do need all of the parts and accessories that came with the product.
Costco calls their return program "Risk-Free 100% Satisfaction Guarantee", and it's pretty generous. For the most part (with a few exceptions), there is no time limit to return an item.
If you purchased the item in store you do have to return it in store, but if you bought the item online on Costco.com you have the option to either return it in store or by mail.
Costco's return policy is so generous that it can be subject to abuse by their members. If you are constantly returning items or returning items that are consistently worn, used, or damaged, you may be red-flagged as someone who is taking advantage of their policy and may even have your membership revoked.
Read also: What Is Costco Return Policy Without Receipt? (Secrets You`ll Never Imagine!)
Can I return a gift bought at Costco? Do I have to be a member to return a gift?
You can return a gift bought at Costco, and you don't have to be a member to make the return. However, whether a member or non-member, if you don't have a receipt, you'll need the membership number of the person who bought you the gift.
Some stores may be willing to look up the membership number by the person's phone number, however not all will do so.
You will receive a Costco gift card for the amount of the purchase (which you can spend at Costco even as a non-member) or you can request cash for the amount of the gift.
Which are some exceptions to Costco's return policy?
There are a few exceptions to the return policy that Costco offers:
Electronics: Most consumer electronics must be returned within 90 days. This includes televisions, computers, printers, camcorders, cameras, tablets, smart watches and more. 
Cellular phones: Contract cell phones may have return policies that are determined by the carrier's service contract.   
Major Appliances: Must be returned within 90 days. This includes large refrigerators (over 10 cubic feet), microwaves, water heaters, ranges, cooktops, washers and dryers and more.  
Diamonds: Diamonds 1.00 carat or larger must be returned with all the accompanying paperwork. You will then receive a Jewelry Credit Memo. The diamond will undergo an inspection and authentication process by a certified gemologist within 48 hours of the return.  
Cigarettes and Alcohol: Returns are not accepted where prohibited by law.
Tires, Batteries, and other limited life-expectancy products: These products will have specific return windows, check here for details. 
Special Order and Custom Products: Special order kiosk and custom installed programs cannot be returned or refunded. 
Read also: Costco Return Policy Opened Electronics (Secrets Nobody Is Talking About)
How do I return an item purchased at Costco?
It is easiest to return an item by returning it to a store. If you bought the item in a store you have to return it back to a store. You can also return an item bought online in the store.
It takes longer for a return to process when you ship it because you have to wait for the return to arrive at Costco and be processed, whereas you'll get your return immediately if you take it to the store.
To return an item in person:
Gather the following:
The item you want to return, including all of its original parts and accessories.
Your membership card.
Your receipt (not necessary, but it can make the process easier).
Your credit card or other payment methods you used to make the purchase. 
Bring these items to any Costco Warehouse and go to the Returns counter. A staff member there will assist you with making your return.
To return an Costco item purchased online by shipping it back:
Log in to your Costo.com account.
Select "Orders and Returns"
Choose the item(s) you want to return and follow the prompts.
You can either print out a shipping label to use immediately or you can schedule a pick-up (where eligible).
Items will be refunded when received and processed by Costco. All shipping fees will also be refunded.
The amount refunded will be applied to whatever payment method was used to pay for the item.
---
Here are some of my favorite services, products, and Stores
There are affiliate links, so if you do decide to use any of them, I´ll earn a small commission. But in all honesty, these are the exact what I use and recommend to everyone, even my own family.
To see all my of most up-to-date recommendations, check out this resource that I made for you!
BEST Of The Best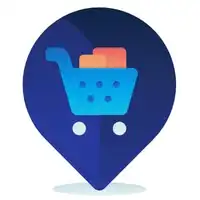 References
https://customerservice.costco.com/app/answers/detail/a_id/6874/
Recent Posts