People ask, what is Costco's hearing aid warranty, or does Costco have a hearing aid replacement policy?
Costco offers a range of hearing aids and hearing services such as hearing tests, hearing aid check-ups, and follow-up appointments.
If you have purchased a hearing aid from Costco you will need to know, what is Costco's hearing aid warranty? Costco offers a 180-day returns and replacement policy for its hearing aids. Hearing aids can be returned to Costco within this trial period in exchange for a replacement or refund. Costco hearing aids are also covered by warranty, but this warranty differs for each model and brand.
The following will explain all about Costco's Hearing Aid Centers, hearing tests, and hearing aid replacement and warranty policies.
What Services Do Costco Offer?
Costco is a warehouse club for members to sign up to and receive discounted rates on branded merchandise.
Costco sells products from a variety of departments such as optical, hearing, tires, home, garden, electrical, and more.
Costco Hearing Aid Centers are one of the speciality services offered to Costco members, including hearing tests, follow-up appointments, and hearing aid check-ups with trained professionals.
Costco also offers optical exams and tire services.
What Are Costco Hearing Aid Centers?
Costco Hearing Aid Centers offer a range of services and products for Costco Members, such as:
Free hearing tests with qualified staff
Free follow-up appointments
Free hearing aid check-ups
Free remote follow-up services – many hearing aids can be adjusted from your home using a smartphone or tablet
Free hearing aid cleanings
Free damage and loss cover
Free warranty periods (which differ for each model)
Free product demonstrations
Premium technology
Great value Costco prices
Customers must be a Costco member to access hearing tests and other services as well as to purchase hearing aids from Costco.
Read also: Can I Return An Item To Costco Without a Receipt? (The Truth!)
Does Costco Sell Hearing Aids?
Costco sells a range of hearing aids from different brands and in different styles, to suit any need.
Brands of hearing aids at Costco:
Kirkland Signature
Philips
Phonak
Resound
Rexton
Costco's signature hearing aid is the Kirkland Signature 10.0, with T-coil premium digital rechargeable hearing instruments.
This hearing aid is available in 5 color options and comes with two hearing aids, a cleaning cloth and brush, a travel pouch, and hard cover case.
This hearing aid costs around $1,400, and many of Costco's hearing aids cost in the $1,500 region.
Styles of hearing aids at Costco:
Open fit – worn behind the ear with a tube to the ear.
Behind the ear – worn behind the ear, attached with a custom ear mold.
In-ear – custom-molded to sit in-ear.
Canal – custom-molded to fit in the ear canal and outer ear.
Bluetooth capable.
Accessories for hearing aids:
Bluetooth accessories.
Wireless technology.
Remote controls – to turn the hearing aid on and off, answer the phone, adjust TV volume, and listen to music with a small, pocket-size device.
TV unit – transfer the sound from the TV straight into a hearing aid with sound-transmitting units, and adjust the TV volume to your hearing aid.
Cellphone – allowing you to be headphone-free when answering the phone directly into the hearing aid. Adjust volume, and answer and hang up calls.
Microphone – clip-on microphones make the sound quality crystal clear.
Easy Line Remote app – adjust volume and programs from smartphone or tablet.
Smart technology – adjusts volume settings to the environment.
Dust and water protection.
What Is the Battery Life of Costco Hearing Aids?
There is no definite answer as to how long the battery of the hearing aid will last, as this differs per brand of hearing aid, type of hearing aid, and how often the hearing aid is used.
Customers may be wondering if their hearing aid battery is working efficiently or is running out too quickly, and the best way is to work out what your average battery use is.
Note the date of when you put in the new battery, and the date it ran out. Do this several times and work out an average of how long your battery should last.
This way you can work out if the hearing aid or battery is faulty.
Read also: What Is Costco Return Policy Without Receipt? (Secrets You`ll Never Imagine!)
What Is Costco's Hearing Aid Replacement Policy?
Costco hearing aids can be returned within 180 days from the date of purchase for a refund or exchange.
This 180-day period is known as a trial period, to test out the hearing aid to make sure you are 100% satisfied with it and that it works for you.
The Costco hearing services also offer loss and damage coverage within this time frame without a deductible.
Do Costco Hearing Aids Have a Warranty?
Costco hearing aids do come with warranties, but these differ depending on the brand and model. Customers should ask about how long the warranty is for each brand before purchasing.
Warranties cover loss and damage to the hearing aid without any deductible.
How Are Hearing Aids Returned to Costco?
If it is within 180 days of the purchase of the hearing aid and you would like to return the item, take the hearing aid and proof of purchase to your local Costco Hearing Aid Center.
A member of staff can assess if the hearing aid is faulty or damaged and if it can be replaced or refunded.
Products purchased in-store and online can be returned to Costco at any in-store returns counter, or through an online return and shipped back to Costco.
---
Here are some of my favorite services, products, and Stores
There are affiliate links, so if you do decide to use any of them, I´ll earn a small commission. But in all honesty, these are the exact what I use and recommend to everyone, even my own family.
To see all my of most up-to-date recommendations, check out this resource that I made for you!
BEST Of The Best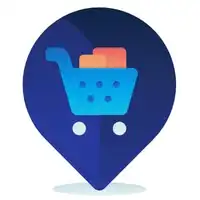 References
https://www.costco.com/hearing-aid-information.html
https://www.costco.com/hearing-aid-center.html
Recent Posts