Do you know if you can return Aerie to American Eagle? this is one of the questions our readers ask a lot. Well, we´ve got you covered.
American Eagle got its start in 1977 as a clothing and accessories retailer and has since grown to become a major player in the retail market, both online and throughout its physical locations.
Aerie is a newer term for American Eagle lingerie merchandise but is it treated the same and can you return Aerie to American Eagle? Yes, you can bring Aerie products to either American Eagle or Aerie outlets. It doesn't matter which store you bring it to and the same is true in reverse. Aerie is simply an American Eagle outlet with a different name plastered on the outside but they exist as a singular entity.
Returns of Aerie merchandise work the same way that most other returns do with American Eagle, however, since many Aerie products are lingerie and underwear products, there is a single caveat that comes along with any of these types of returns.
Returning Aerie Products to AE or Aerie Outlets
American Eagle has a very open return and exchange policy and, in fact, you don't have any kind of time frame in which you are required to return AE or Aerie products.
The only exception to the rule is that you are returning underwear and it doesn't matter how lacey, see-through, or frilly the underwear is, there is still the matter of hygiene.
That's why the American Eagle return policy on Aerie products (at least the lingerie and underwear products), requires that you return these items with the tags still on.
That tells AE that the underwear is at least only partially used or none at all.
That's the only way that AE will accept a return when it comes to underwear or lingerie products. Outside of that, the Aerie return policy is equivalent to the overall AE return policy, with all of the same procedures that are associated with either or.
Read also: American Eagle Return Policy – How Many Days? (Secrets Nobody Is Talking About)
How to Return an Aerie Product
Returning an Aerie product is fairly simple and, as we mentioned above, there is no definitive time frame within which you have to return it.
You can return Aerie merchandise to AE, Aerie, and Tailgate outlets since all of the above are AE outlets. 
Locate a local AE, Aerie, or Tailgate Outlet (Here's the link)
Locate your receipts (you don't need them but it's easier)
Take the item to whichever AE outlet that you choose
Bring along your method of original payment
Bring your item to an in-store representative
Get your refund 
So long as you bring along your original method of payment, American Eagle will return your money via that method.
If you paid with a debit or credit card, then AE will return your money to your credit or debit account. However, this process isn't always a speedy one and it can take a few days for the money to show up in your account.
No Receipt Returns
If you no longer have your receipt for your Aerie purchase, it won't matter, so long as you understand that you won't get a refund back to your original form of payment.
You will only get a refund in the form of a gift card that is only good for AE, Aerie, or Tailgate stores.
You will need to bring along your identification if you are returning an item without a receipt. If you think that's a little much, consider this: AE is far from the only retail outlet that requires this.
If any retailer allows you to return items without a receipt, they are going to request identification.
That's just the way it is and you are unlikely to get your return through if you don't bring one with you so don't leave your wallet or purse in the car when you take your package inside.
Read also: What Is American Eagle Return Policy After 30 Days (Best Tips!)
Online Returns
Online Aerie returns function much the same in that you could return them to an AE but you don't have to worry about all of that since most of the process is automated and the shipping label that you receive will have the item sent to the appropriate party.
Go to your email and retrieve your order confirmation and the shipping information
Print out both
Retrieve the original packaging if you still have it
If not, use a clean, new box to return the product
Start your return here and fill in your item number, the color, the size, and the price
Attach the order confirmation or printed receipt with the returned item and box it up
Send it off by taking it to UPS, since that is who AE ships with
With online returns, just like in-store returns, there is no timeframe on when you send the items back, however, they will still need the tags on them when you mail them in because they probably won't be accepted otherwise.
Returning items online means that you will get a refund on the item via credit, debit, or a gift card (if you paid for your online item with a gift card.
Can You Return Online Aerie Items In-Store?
American Eagle doesn't have a problem with you returning your online purchases to any one of their many retail outlets. It doesn't matter which one it is.
This is actually the best method for returning these items, mostly because it is so much faster. 
Instead of bringing in a receipt though, you will need to bring in your order confirmation number by simply printing out your order confirmation email.
The order confirmation email is really the only kind of receipt that you get for making online orders so it's what you have to use.
Also, be sure to bring in the original form of payment that you used to purchase the item online and you will get a quick refund to that payment method.
Final Thoughts
Aerie merchandise is American Eagle merchandise, so it really doesn't matter which store you return the items to.
An American Eagle outlet is not going to balk at processing an Aerie lingerie item. Just remember to keep the tags on any of your lingerie or underwear purchases if you want to get your money back.
---
Here are some of my favorite services, products, and Stores
There are affiliate links, so if you do decide to use any of them, I´ll earn a small commission. But in all honesty, these are the exact what I use and recommend to everyone, even my own family.
To see all my of most up-to-date recommendations, check out this resource that I made for you!
BEST Of The Best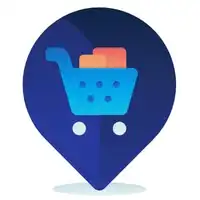 References
https://www.returnpolicyguide.com/american-eagle-return-policy/
Recent Posts